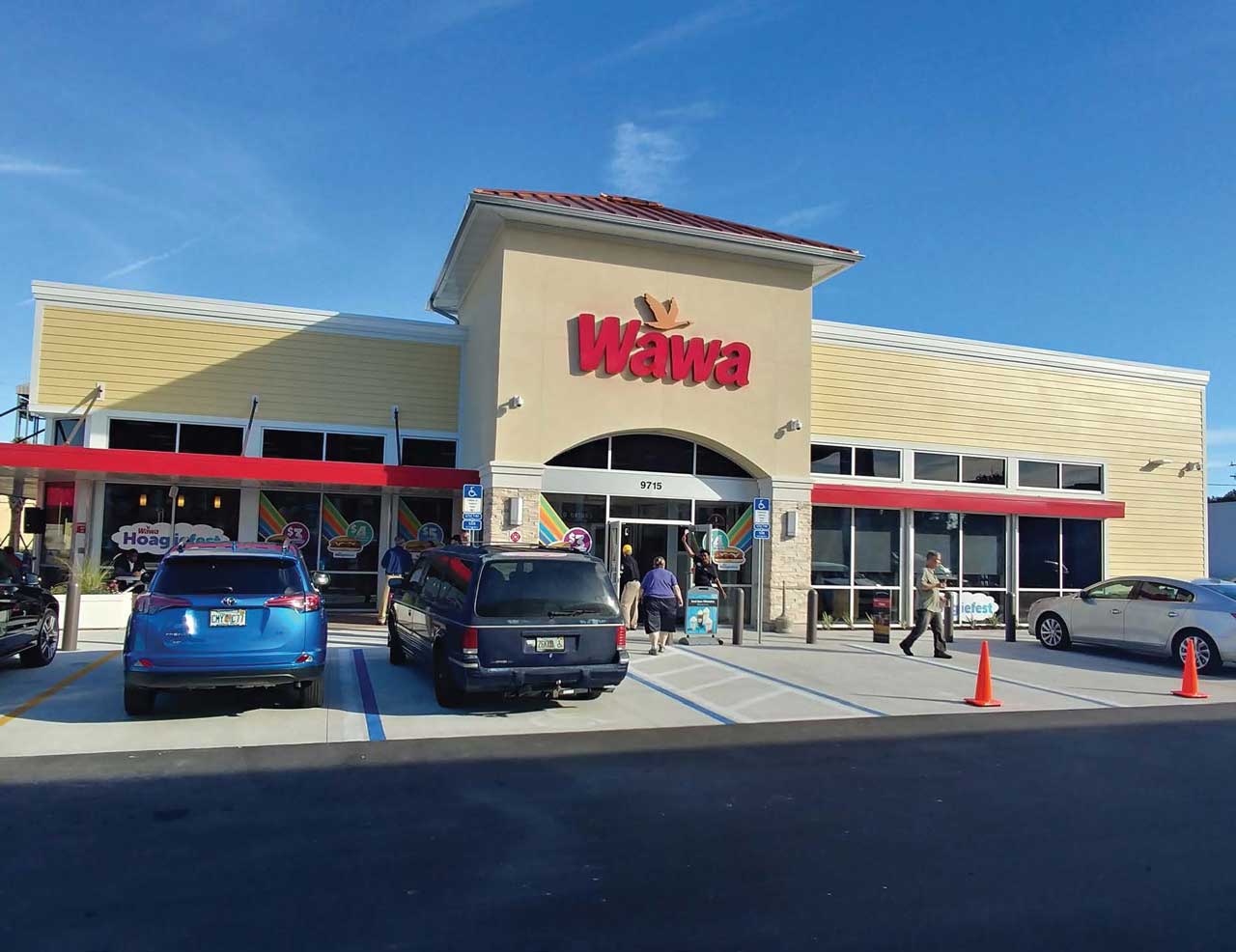 A small town in Burlington County has caught the attention of Wawa and the closure of a longstanding diner has sparked redevelopment plans that include a new outpost of the convenience and food chain.
Last month, Red Lion Diner in Southampton suddenly announced they were closing their doors. The restaurant, located at 1753 Route 206, had continuously operated at the site since 1973 but decided to sell their property amid struggles due to the COVID-19 pandemic.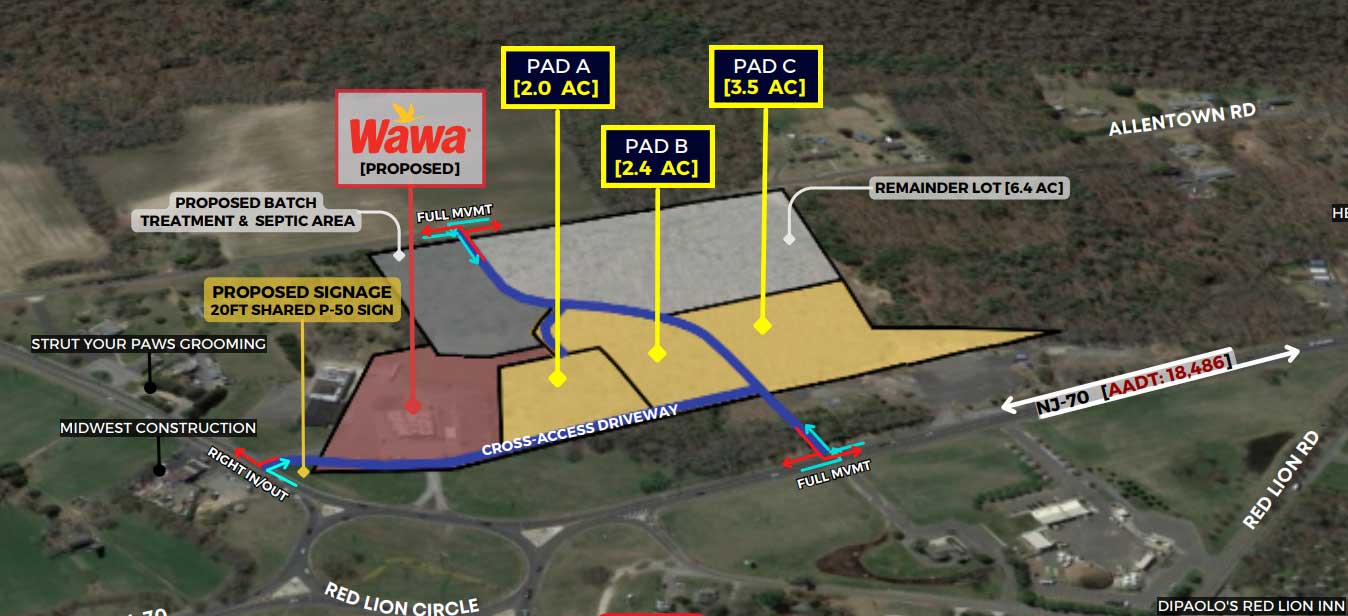 The land has been purchased by a company called A&B Development Group and they have announced plans for a Wawa complete with a gas station, pending local approvals. Besides the anticipated Wawa, the sizable property also includes three other vacant sites that the company hopes to sell, land lease, or build out for other possible tenants.
The property sits along a prominent highway location positioned off the intersection of Route 70 and Route 206 known as Red Lion Circle. The stretch carries about 37,000 vehicles daily according to a marketing brochure released by A&B Development.
If the company is successful in bringing Wawa to the former Red Lion Diner site, it will be the second outpost in Southampton. Wawa has another location along Route 206 in the town just about six miles north.