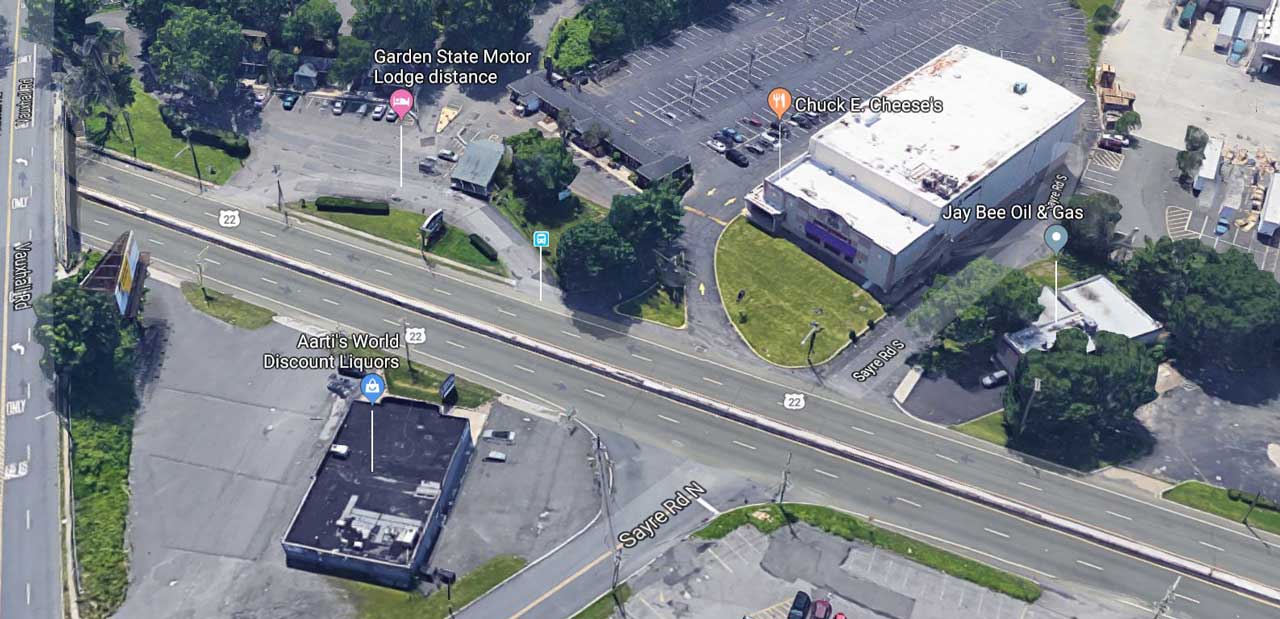 For decades, when it comes to regional convenience stores and gas stations in New Jersey, QuickChek has been dominant in the northern part of the state with Wawa serving as an institution of sorts in South Jersey. However, competition is increasing in the market, with Maryland-based Royal Farms entering Wawa's territory in the south and QuickChek continuing to expand throughout North and Central Jersey.
One of the most notable trends in the business over the last decade has been the growth of Wawa in the state's northern counties, with some new Wawa outposts opening and being proposed within sight of QuickChek locations. Now, a site in Union County that is situated within a mile of two QuickChek stores could be home to not only the state's latest Wawa, but also a hotel, restaurant, and self-storage facility.
A developer called Paramount Union, LLC has revealed plans for a new complex at 1650, 1720, and 1740 Route 22 East near Vauxhall Road in Union Township. The site, which is also situated near the Garden State Parkway and Morris Avenue, currently contains the Garden State Motor Lodge Motel, a Chuck E. Cheese's location, a small building, and an empty lot that was once home to an Exxon gas station.
It is not immediately clear if the proposed development would take up the entire premises. However, what is known is that the project proposal calls for a Wawa gas station and convenience store, a Fairfield Inn by Marriott hotel, an unnamed restaurant, and a CubeSmart Self Storage location, according to a legal notice.
Wawa currently has Union County locations in Elizabeth and Rahway, though there are also locations planned for Linden, Roselle Park, and Springfield.
In order to move forward with the plans along Route 22, Paramount Union, LLC will need to receive approvals from the Union Township Planning Board. The board is currently scheduled to hear the developer's application for subdivision and site plan approvals during its meeting on Thursday, March 28, at 7:00 p.m., the notice states.
Note to readers: The dates that applications are scheduled to be heard by the Union Township Planning Board and other commissions are subject to change.
Related: