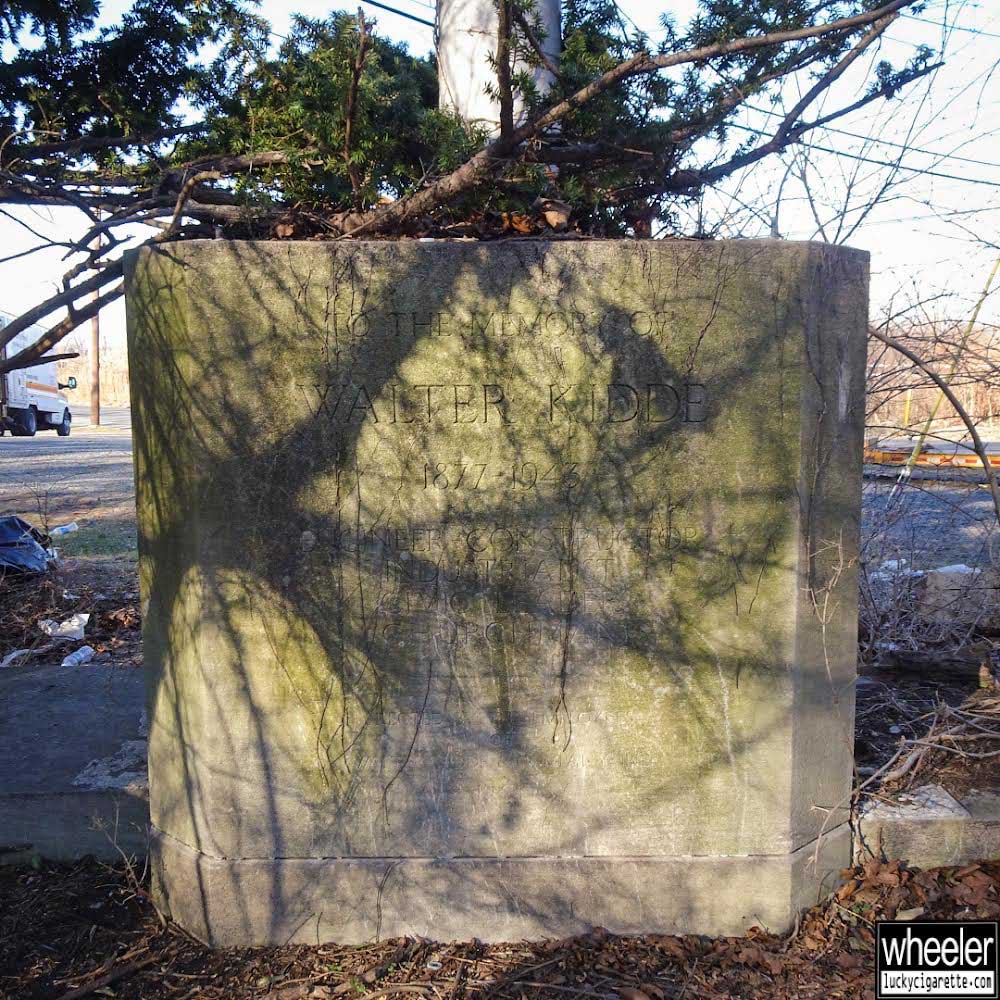 In the midst of the pandemic, author Wheeler Antabanez walked the length of an abandoned railroad in New Jersey. Along the way, the Montclair native discovered a lost monument in Belleville. A stone slab commemorating Walter Kidde, a wealthy industrialist and former Montclair councilman, was overgrown with moss and hidden between shipping containers. Months later, however, the monument seems to have disappeared.
Kidde, born in 1877, was the head of his namesake engineering firm based in Manhattan. Nowadays, his name is notorious to environmentalists for having left behind a site contaminated with dangerous carcinogens. The clean-up effort became the subject of a well-known legal battle. A chemical called trichloroethylene, which can cause cancer even at low levels, was found at 10,000 times the remediation standard.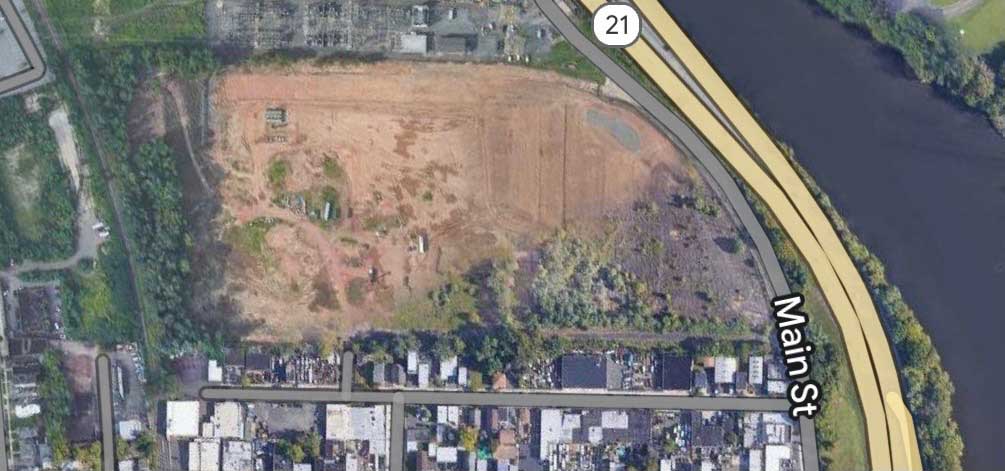 One plausible theory about why the monument was either moved or discarded is that the land was cleared for a new development. Belleville's township manager didn't respond to questions about the memorial's whereabouts in time for publication.
The memorial, which was erected by Kidde's employees a year after his death in 1944, is featured in Antabanez' book of photos called "Walking the Newark Branch," published last year. In 2020, the author walked almost the entire length of the Newark Branch, which begins in Jersey City and ends about 10 miles away in Paterson.
There are plans to convert the abandoned railway from Newark to Paterson into a light rail. A study by the North Jersey Transportation Planning Authority set the price for the project at $1.1 billion. There is currently no direct route, neither by bus nor rail, from Newark to Paterson.