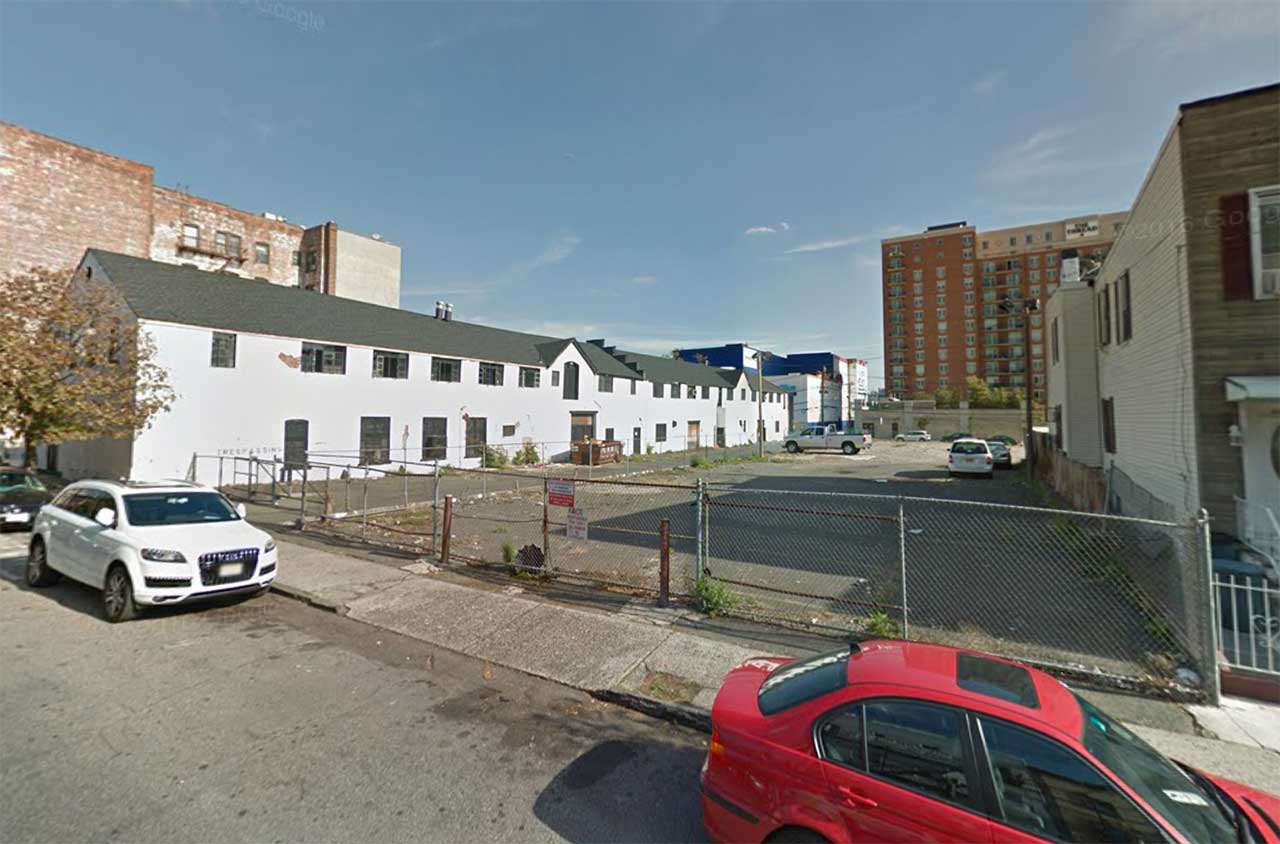 A mixed-use development has been proposed for the lots at 3309 Hudson Avenue and 3308-3310 Palisade Avenue, between 31st Street and 34th Street, just north of the Route 495 overpass.
According to a legal notice, should it be approved, the building will contain 74 residential units, 2 commercial units, and 90 parking spaces, though it is not clear how tall it will be. The developer, Hudson Yards West, LLC, which was registered in December out of the same Passaic County address as Manage NJ, is seeking variances for minimum yard, maximum building coverage, and parking.
In recent years, the tracts, surrounded by single-family houses, multi-family houses, and a condominium development called The Thread, have consisted of gated parking lots. NJ Parcels data shows that Hudson Yards West acquired the property for $3 million in December from Garcia Enterprises of North Bergen.
The site is situated within walking distance of Juan Pablo Duarte Park, the Bergenline Avenue business district, and the Weehawken Free Public Library. Plus, several NJ Transit bus routes providing 12-minute service to Manhattan's Port Authority Bus Terminal and service to other Northern New Jersey municipalities stop a few yards away along 31st Street and South Marginal Highway.
The Union City Planning Board will hear the proposal during its meeting on Tuesday, June 27th at 6:00pm at City Hall, 3715 Palisade Avenue.