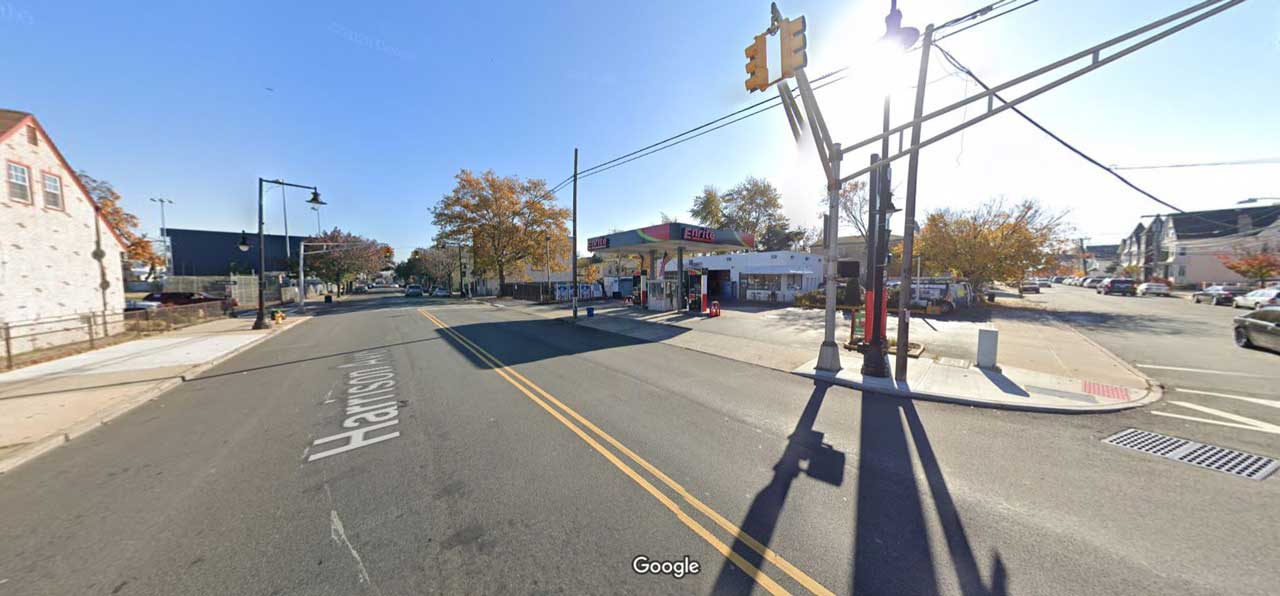 Most development projects that have been built in Harrison over the last decade have been concentrated south of Interstate 280 near the PATH station, but the community's latest complex might be constructed on the other side of town.
A notice that was published on the Town of Harrison's website states in part that Harrison's municipal government has "amended its Spending Plan to dedicate Trust Fund monies towards the acquisition of Lots 6, 8, 9, 10 and 12 in Block 196 for the purpose of developing 100% affordable housing."
The properties in question are located just east of South 7th Street and include 701-707, 709-711, 713, 715, and 717-719 Harrison Avenue. Over the years, these parcels have contained an Enrite gas station, The Parc, Hinchy's Steel Bar & Grill, and garages.
"The Town is not obligated to fund this site in order to meet its Third Round prospective [affordable housing] need," the notice mentioned. "However, the Town wishes to take advantage of the opportunity to provide additional affirmative measures for the creation of affordable housing within its borders."
Although the notice did not go into further detail about the proposed development, a June 8 letter from Fair Share Housing Center Executive Director Adam Gordon that was also released by Harrison's municipal government indicated that the proposed Harrison Avenue project would include between 25 and 40 rental units and would not be age-restricted. The letter noted that Harrison is expected to designate a project developer by September 1.
A hearing before Judge Anthony D'Elia related to this matter and a settlement agreement between the Town of Harrison and the Fair Share Housing Center is scheduled to take place on Tuesday, July 13, at 1:30 p.m., according to the notice.
Note to readers: The dates of public hearings are subject to change.