CBRE recently announced the completed sales of $10.62 million for three multi-family properties in northern New Jersey.
The sales, which comprised 62 units overall, included 5-22 Carpenter Terrace in Belleville, 1499 Oak Tree Road in Woodbridge, and 43 Cottage Street in South Orange.
The Carpenter Terrace Apartments in Belleville comprised 28 multi-family units, which sold for almost $140,000/unit. The property contains 22 one-bedroom homes and six two-bedroom units in five buildings.
The 1499 Oak Tree Road property in Woodbridge is a 23-unit, garden-style apartment building which sold for $158,695/unit. It consists of 11 one-bedroom apartments and 12 studios and is within walking distance to NJ Transit's MetroPark station.
43 Cottage Street is an 11-unit apartment building in South Orange, which sold for $289,500/unit. The property is only 30 minutes from New York City via the Garden State Parkway, I-280, and I-78. It is also near the NJ Transit South Orange train station and Seton Hall University.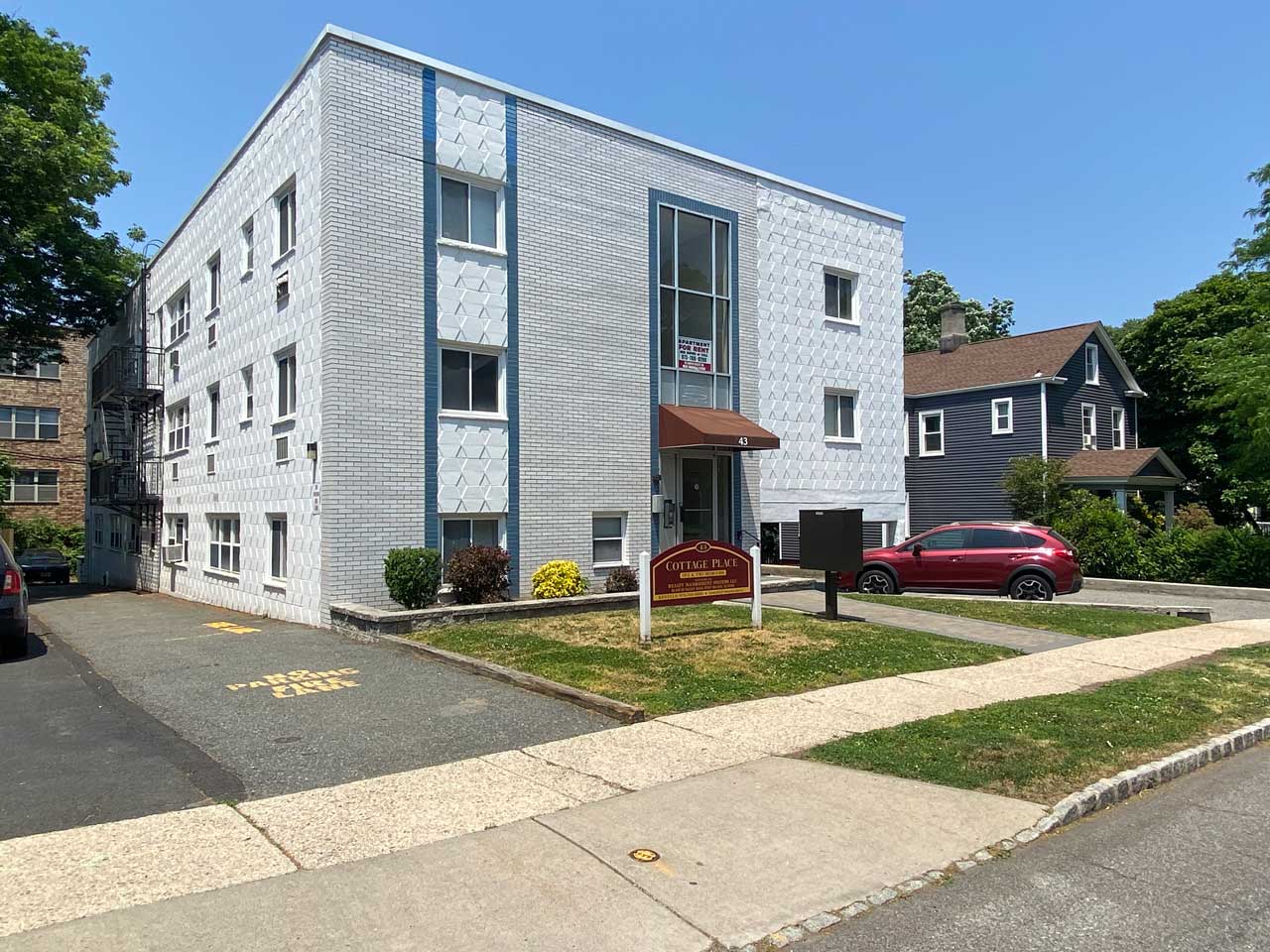 The CBRE Investment Properties team consisted of Jeremy Wernick, Charles Berger, and Elli Klapper. They organized the marketing of the properties and represented the sellers, all private investors, in each transaction. The team also procured the buyers.
"The South Orange and Belleville properties were both previously marketed by other firms who were unable to successfully close for our clients. CBRE got involved and took advantage of our national platform and our full-service expertise in order to produce multiple offers from aggressive out-of-town buyers, thus pushing pricing and maximizing value for our clients," noted Mr. Berger.
"The completion of the transactions in Belleville and Woodbridge are two more examples of properties with stable tenant bases and great accessibility to transportation that received numerous offers, thus pushing up pricing," said Mr. Wernick. "The Woodbridge seller owned the property for over 35 years and the Belleville seller is a client with whom we have collaborated on multiple transactions."