One of Jersey City's most successful chefs has expanded west into the suburbs with a modern eatery that reimagines the traditional steakhouse.
As the summer days wound down, The Feathered Fox officially launched inside Livingston's Westminster Hotel. The ground-floor facility at 550 West Mt. Pleasant Avenue formerly housed the Striphouse Steakhouse before that eatery shuttered in 2016.
Chef Chris Siversen, owner of Jersey City's Maritime Parc, saw an opportunity to break with the conventional décor of a steakhouse when renovating the space. He brought in designer Christian Arkay-Leliever to help create the royal English country vibe of The Feathered Fox that features lush textures and saturated gem tones that present a modern, colorful, and exciting look.
The appearance isn't the only twist on a steakhouse up the eatery's sleeve. Siversen, who was trained at the French Culinary Institute and worked for many years at New York City restaurants, has created a diverse menu at his 80-seat restaurant that includes eclectic sides like mashed potato rings with a grainy mustard fondue or duck confit mac and cheese.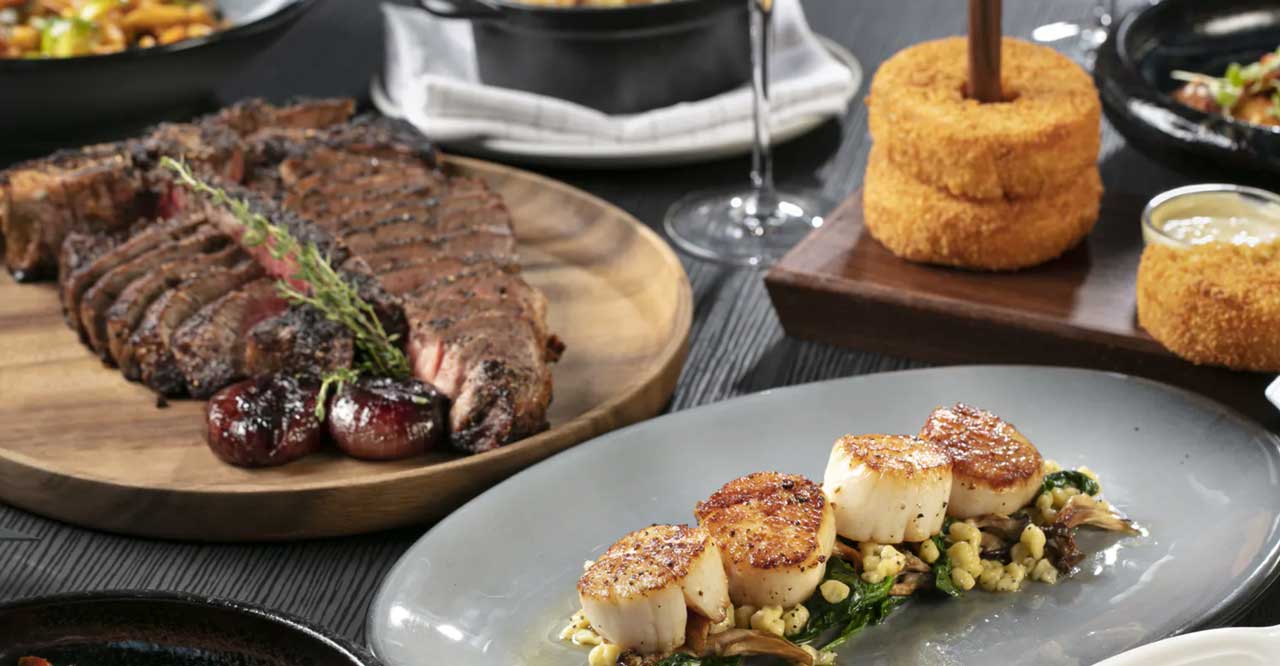 The Feathered Fox even showcases a sushi menu featuring pieces like a truffled scallop roll and a dedicated raw bar with shrimp, oysters, and whole lobsters. Entree highlights at The Feathered Fox include a Spanish octopus with olives, crispy potato, and tomato-feta dressing or a lobster cavatelli with Brussels sprouts, summer vegetables, and lobster sauce.
The beef certainly isn't forgotten at the restaurant, with cuts ranging from an eight-ounce petite filet mignon to a 36-ounce porterhouse steak for two. The Feathered Fox has a more modest bar menu available as well, with dishes like a French onion soup grilled cheese, spicy piggy wings, or a burger with Califon Tomme cheese.
A full cocktail list including seasonal drinks is featured, as are both bottled and tap beer. An extensive wine list at the restaurant was curated with assistance from Fedway, AP Wine, and Michael Skurnik Wines.
The restaurant additionally features a private, soundproof dining room dubbed The Meadow with a capacity of up to 100 guests. The Feathered Fox is currently accepting reservations through their website and while they are closed on Sundays and Mondays, they operate from 4 p.m. to 10 p.m. Tuesday through Thursday and stay open an extra hour on Fridays and Saturdays.