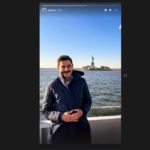 Zac Efron, Russell Crowe, and Bill Murray are shooting the Peter Farrelly-directed "The Greatest Beer Run Ever" in this Jersey City neighborhood.
Located at 104 Bright Street, Esjay will bring 40 brand new one- and two-bedroom apartments for rent plus amenities to the historic Van Vorst Park neighborhood.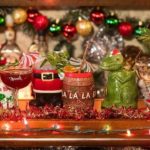 The vibe of the pop-up is described as "kitschy holiday décor, professionally-developed cocktails, and the nostalgic energy of the best office party you've ever been to."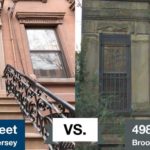 Our latest property comparison takes a look at how a Downtown Jersey City townhome compares to a Brooklyn triplex.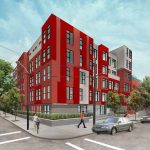 Why is a micro-unit project in Van Vorst moving forward despite significant community opposition?
Overlooking beautiful Van Vorst Park is a four-story brownstone that combines classic Victorian elegance with modern magnificence.
Jersey City developer JMA Architects Atelier installs the city's first living moss green wall at 54 Bright Street.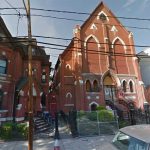 The Bethesda Baptist Church has stood at 158-162 Mercer Street for over 120 years. However, a three-alarm fire tore through the structure in 2007, leaving the building vacant and abandoned for close to a decade. Now developers are planning to convert the structure into condos.
Walking into this historic brownstone is a bit like walking into a fairy tale. The recently renovated, the 4-bedroom, 3.5 bath home on one of Downtown Jersey City's most coveted blocks is available for sublease through the end of May 2017.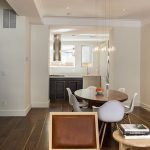 A beautifully renovated townhouse is available for rent in the Van Vorst Park neighborhood. The four-level home features four-bedrooms, an 800 square foot basement, and a "Zen-inspired garden" out back.