Elevate your lifestyle by securing the last brand new two-bedroom condo available at Avora, Weehawken's premier luxury condominium.
Gold Coast living is elevated to the next level in this spectacular two-bedroom, two-bath residence complete with a private terrace and direct views of Manhattan.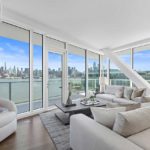 Two penthouses and two three-bedroom residences are available and all offer panoramic New York City views.
The designer models showcase the livability, wow factor, and city views of the homes through 1,000+ square feet of living space.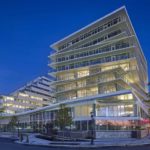 The Gold Coast's most luxurious development was designed to achieve LEED certification and is ready for immediate occupancy.
Last week, Landsea Homes unveiled and officially opened its 183-home, ultra-luxury community along the Hudson River.
The ultimate in high-end luxury condo living on the Hudson River waterfront will be ready for move-in soon.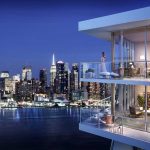 Location, design, amenities, and now added savings make Avora an all-around win for homebuyers.
With occupancy expected this coming spring, Weehawken's Avora is seeing brisk sales as buyers look to stake a claim in one of the area's boldest projects.
Weehawken waterfront luxury condominium marks construction milestone with celebration.