A condo listing has hit the market at the highly sought after Bank Building at 83 Montgomery Street. This spectacular home is the perfect mix of historic charm and modern convenience. Let's take a look!
Once on the verge of demolition, the Butler Brother's warehouse has been adapted into luxury residences. In doing so, Mill Creek chose to restore items found during clean out to use throughout the building. Let's take an inside look at this meticulous process.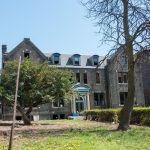 Surrounded by brick rowhouses, brownstones, and Queen Anne style apartment buildings, the Friendship Masonic Lodge at 78 Summit Avenue in Bergen Hill is undergoing a remarkable transformation that will bring it back to life.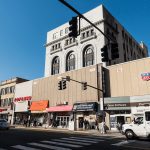 Journal Square Lofts is a renovation project designed by LWDMR Architects at 2851-53 Kennedy Blvd in Journal Square. The existing 6-story building is being...