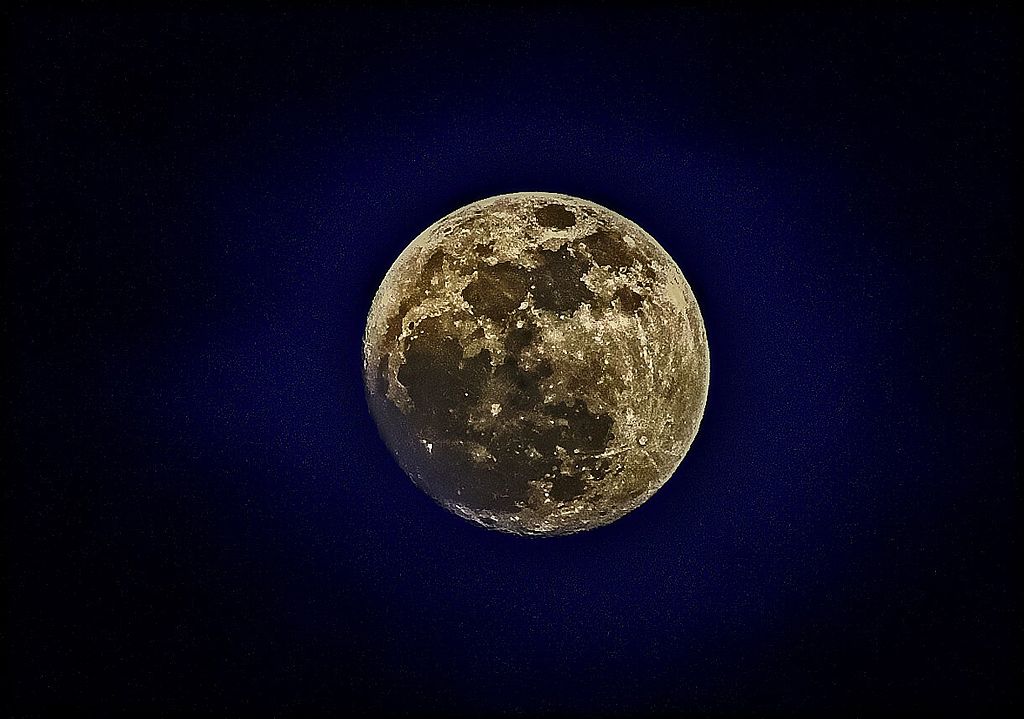 Let's be honest — it's tough to find dark skies so close to New York City. But with the right location and guidance, astronomy lovers have a great time stargazing in NJ.
Some NJ citizens turn to observatories and planetariums for a "next best thing" view of the stars. But there are great spots in North Jersey and South Jersey for stargazers in nature as well.
Whether you're looking for a quiet night under a new moon, or an NJ astronomy club to join, we've got you covered!
Before we show you where to stargaze in the Garden State, let's talk about what you need to get started.
Stargazing in NJ: How NJ Astronomy Fans Find Their Star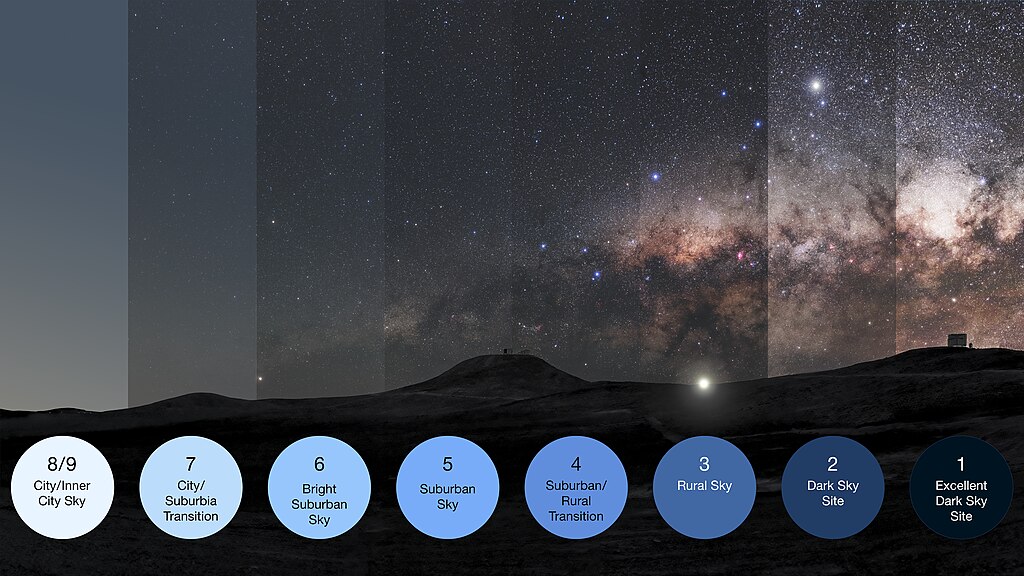 There are 3 major elements of successful preparation for stargazing in NJ:
When you live in the NY Metro area, avoiding light pollution is nearly impossible. Lights from buildings, street lamps and other sources make stargazing difficult in many areas of NJ. You can use this handy New Jersey light pollution map to find the best dark skies.
Get the Right Equipment (or Find It).
A dedicated astronomer needs a good telescope or pair of binoculars. That doesn't mean you need to spend money! Your local astronomy club or observatory can provide access to a shared telescope (more on this later in the article).
When in Doubt, Ask Around.
If you have friends that stargaze or frequently go camping, ask for advice. The astronomy community is quite friendly and glad to share information with fellow enthusiasts.
Now that you're ready to check out some constellations, let's break down the best NJ stargazing locations into 4 categories — observatories, North Jersey locations, South Jersey locations, and planetariums.
Best Places for Stargazing in New Jersey
Observatories
North Jersey Astronomical Group – Montclair State University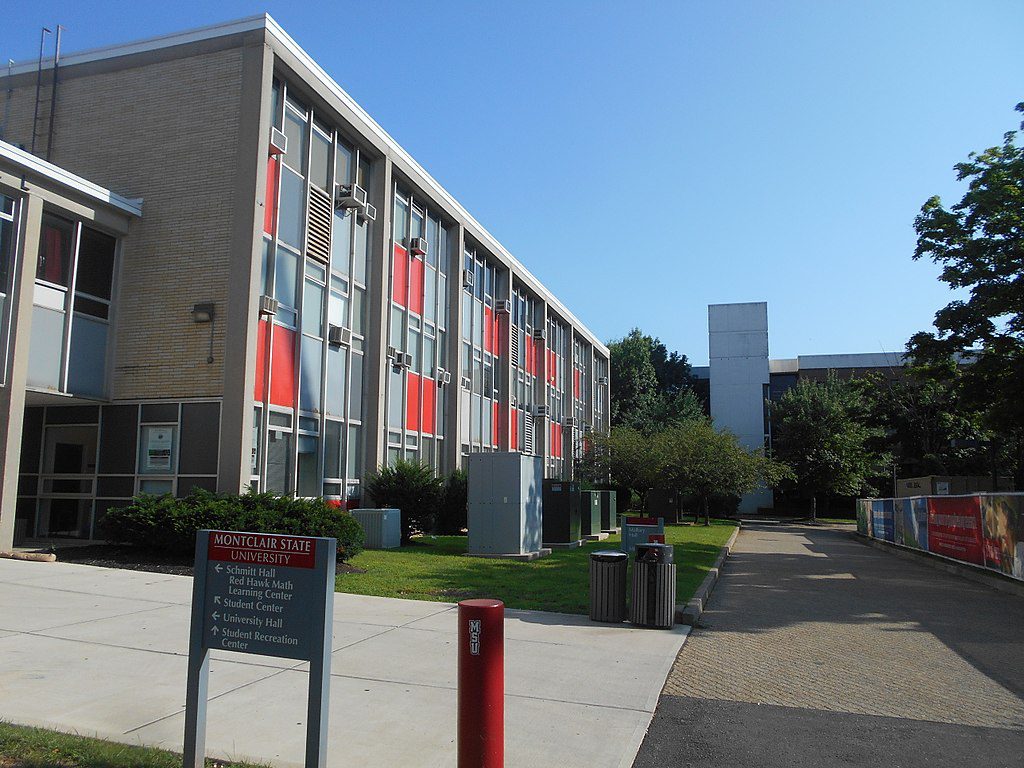 If you think stargazing in NJ is best done with friends, head to Montclair State University. The North Jersey Astronomical Group (NJAG) has nearly 100 members and has promoted various astronomy-related events since 1981.
NJAG is a non-profit member of the International Dark Sky Association and the United Astronomy Club of New Jersey. They're a great resource for North Jersey astronomy enthusiasts to branch out, meet other astronomers and use fantastic equipment
NJAG holds weekly Telescope Nights during spring and fall seasons at Montclair State's Center for Environmental and Life Sciences. Take advantage of the campus' excellent public telescopes and enjoy the night sky as a group.
1 Normal Ave, Montclair, NJ
William D. McDowell Observatory – Lyndhurst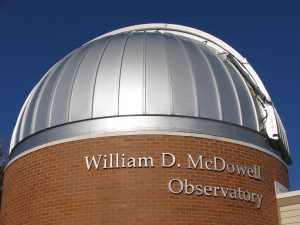 William D. McDowell Observatory is a state-of-the-art astronomy venue at the NJ Sports and Exposition Authority's Lyndhurst facilities.
The McDowell Observatory boasts a research-grade, Classical-Cassegrain telescope. Experts are on-hand to help stargazers locate planets, stars, moons and other celestial objects up to several million light years away.
This observatory is open Wednesday nights from 8:30 – 10:30 pm, weather permitting. Updates to the schedule are posted weekly on the NJSEA website.
2 De Korte Park Plaza, Lyndhurst, NJ
NJAA Observatory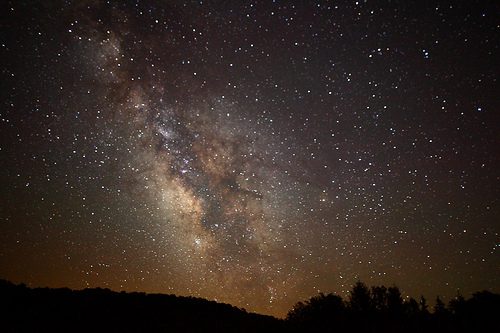 This facility may be South Jersey's finest observatory. Set in one of the area's least light-polluted regions, the NJAA Observatory offers zero fee, zero reservation stargazing.
NJAA Observatory is open every Saturday evening and Sunday afternoon from June 1 through October 31. The facility features a 26-inch telescope, which is the largest in New Jersey. They also offer excellent public and youth education programs.
While the Observatory is free, there are perks to membership. NJAA Observatory members enjoy loaner telescopes, extra gate access and access to exclusive Members Page content.
Voorhees State Park #1, Observatory Rd, High Bridge, NJ
North Jersey
High Point State Park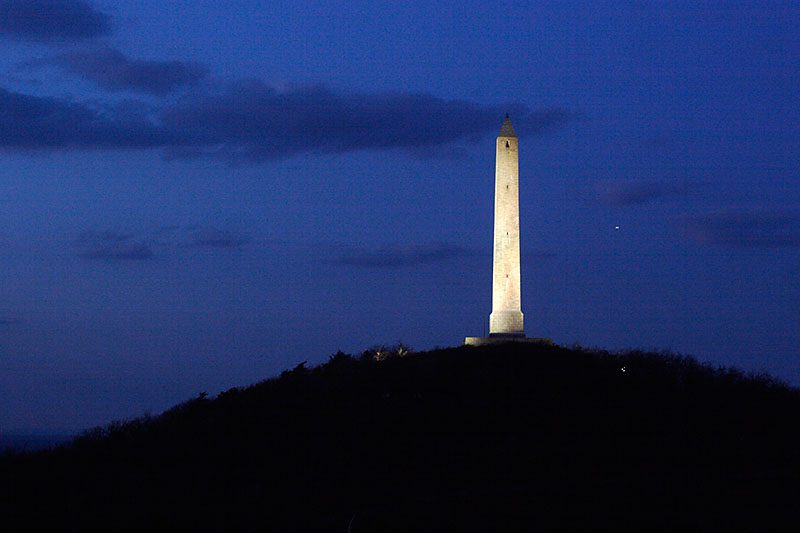 High Point has 3 features that make it ideal for stargazing:
It's 1,803 feet above sea level;
The camping grounds are quiet; and
It features some of NJ's lowest light pollution levels.
If you don't mind the cold, winter stargazing at High Point is incredible. You can also rent a cabin or group campsite from late spring through mid-October at reasonable rates.
Use the High Point State Park Clear Sky chart to plan the ideal night for camping under the stars.
1480 NJ-23, Sussex, NJ
Jenny Jump State Forest
Jenny Jump is a wonderful stargazing location — not only is the location fantastic, but the United Astronomy Club of New Jersey (UACNJ) hosts regular programs at the State Forest's observatory.
Free public astronomy programs are held on Saturday evenings from April through October. Show up to the UACNJ Observatory with chairs and blankets, and take a turn with their public telescopes.
The forest's Warren County location is one of NJ's very best dark sky locations. At 1,100 feet above sea level, there's little separating you from the stars.
330 State Park Rd, Hope, NJ
Wawayanda State Park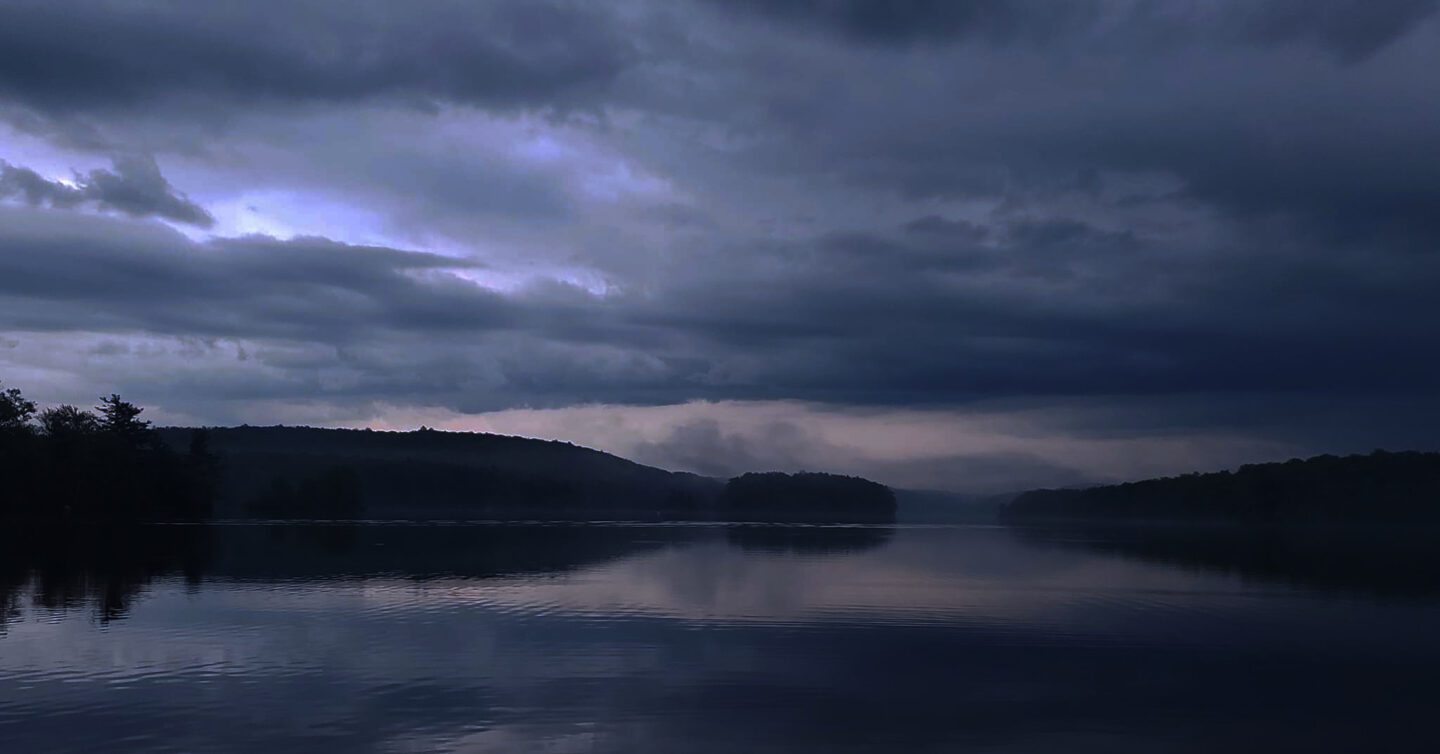 Wawayanda State Park in Hewitt hosts Dark Sky Observing with the help of Rockland Astronomy Club. Its location near the New Jersey/New York border makes it easy to access for residents of Rockland County, Orange County, and Sussex County.
You'll need a club permit (which is easily obtained). Wawayanda has a well-paved area that's ideal for setting up telescopes and other stargazing equipment. Take advantage of several low-impact hiking trails to find other vantage points.
Please note: This location has no power. If you bring electronic or battery-powered devices, make sure they are fully charged.
885 Warwick Turnpike, Hewitt, NJ
South Jersey
Cape May Lighthouse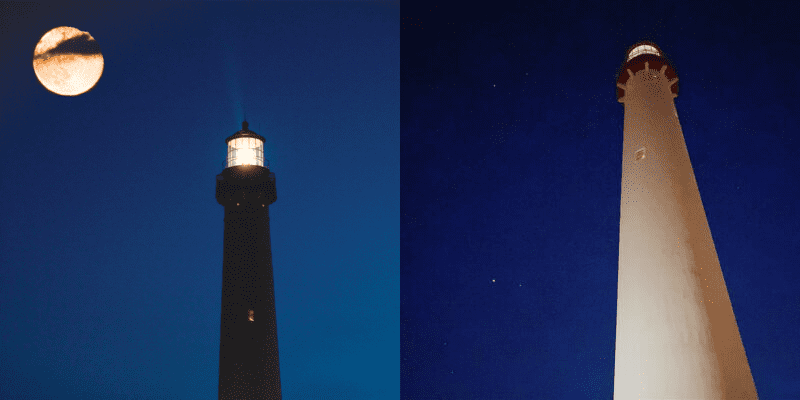 In 2022, Cape May Lighthouse opened its "Stairway to the Stars". It allowed South Jersey stargazers access to the top of the lighthouse on selected nights for optimal views of constellations.
The Lighthouse Full Moon Climb and Stairway to the Stars return in 2023 with an updated schedule. Tickets are $20 for adults and $10 for children ages 3-12.
The ability to see the stars from atop the Cape May Lighthouse is a privilege — check it out while the program is available.
215 Light House Ave, Cape May, NJ
Bass River State Forest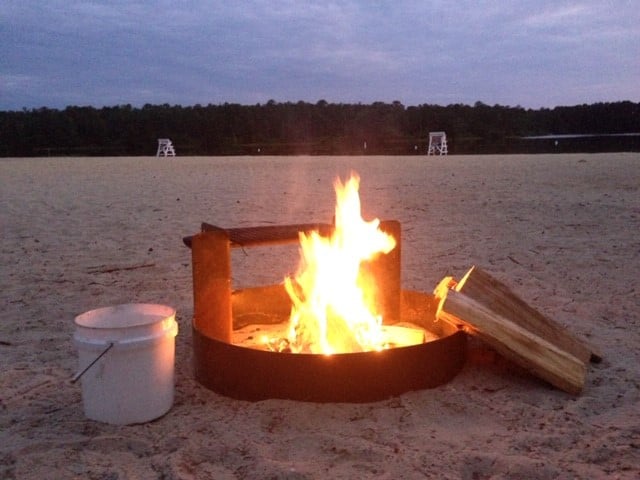 You'll need a state permit for overnight stays at Bass River State Forest, but it's well worth it for South Jersey astronomers.
The forest's Tuckerton location is relatively undisturbed by light pollution and is a nice change of pace from other area stargazing spots (which are more coastal).
If your dog loves watching the night sky, great news — Bass River allows leashed pets with its campers.
762 Stage Rd, Tuckerton, NJ
Island Beach State Park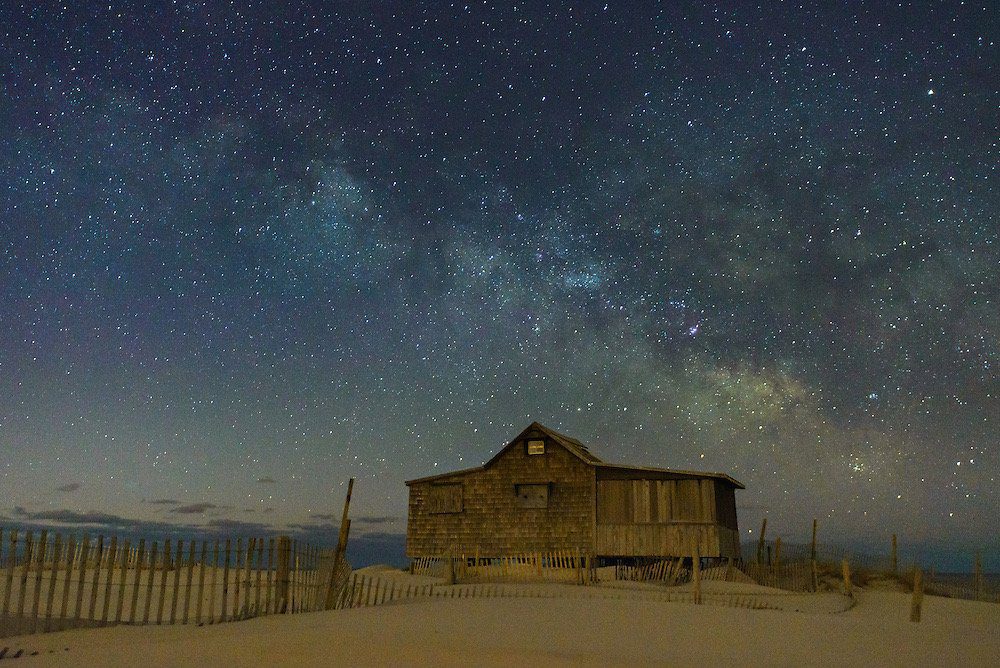 The best Jersey Shore location for stargazing is Island Beach State Park. Astrophotography is huge here — stargazers flock to Island Beach to take gorgeous pictures of the night sky above the Atlantic Ocean.
Island Beach hosts a series called IBSP After Dark. For $10, you can join members of the Astronomical Society of Toms River on a night hike with high-powered telescopes.
Note: Outside of "After Dark" events, you must purchase a $60 special use permit to access Island Beach State Park at night. If you plan multiple trips through the year, the dark skies are well worth the price.
2401 Central Ave, Seaside Park, NJ
NJ Stargazing for Kids and Family
Liberty Science Center – Jennifer Chalsty Planetarium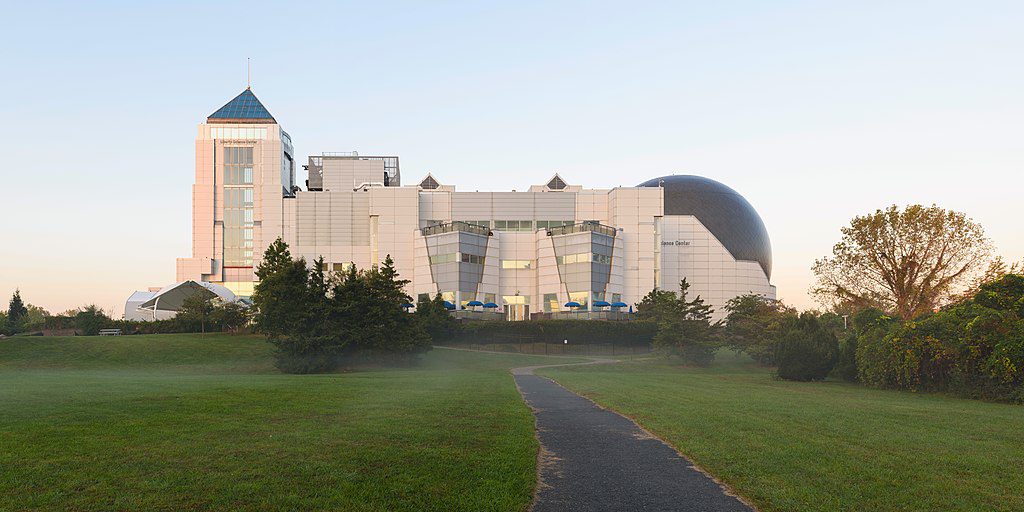 This massive 89-foot dome is the biggest planetarium in America. Featuring a 281-trillion color lighting system and 88 million pixel display, it's a jaw-dropping way to introduce your family to the Milky Way.
Liberty Science Center rotates a series of fun, educational and family-appropriate planetarium shows. See images from the Webb Telescope, visit our solar system's other planets, or explore space with Sesame Street characters.
Serious astronomers should attend the planetarium's monthly 21+ Space Talk. It's a free lecture series hosted by notable guest astronomers, held on the first Thursday of each month.
1 Audrey Zapp Dr, Jersey City, NJ
Ocean County College – Robert J Novins Planetarium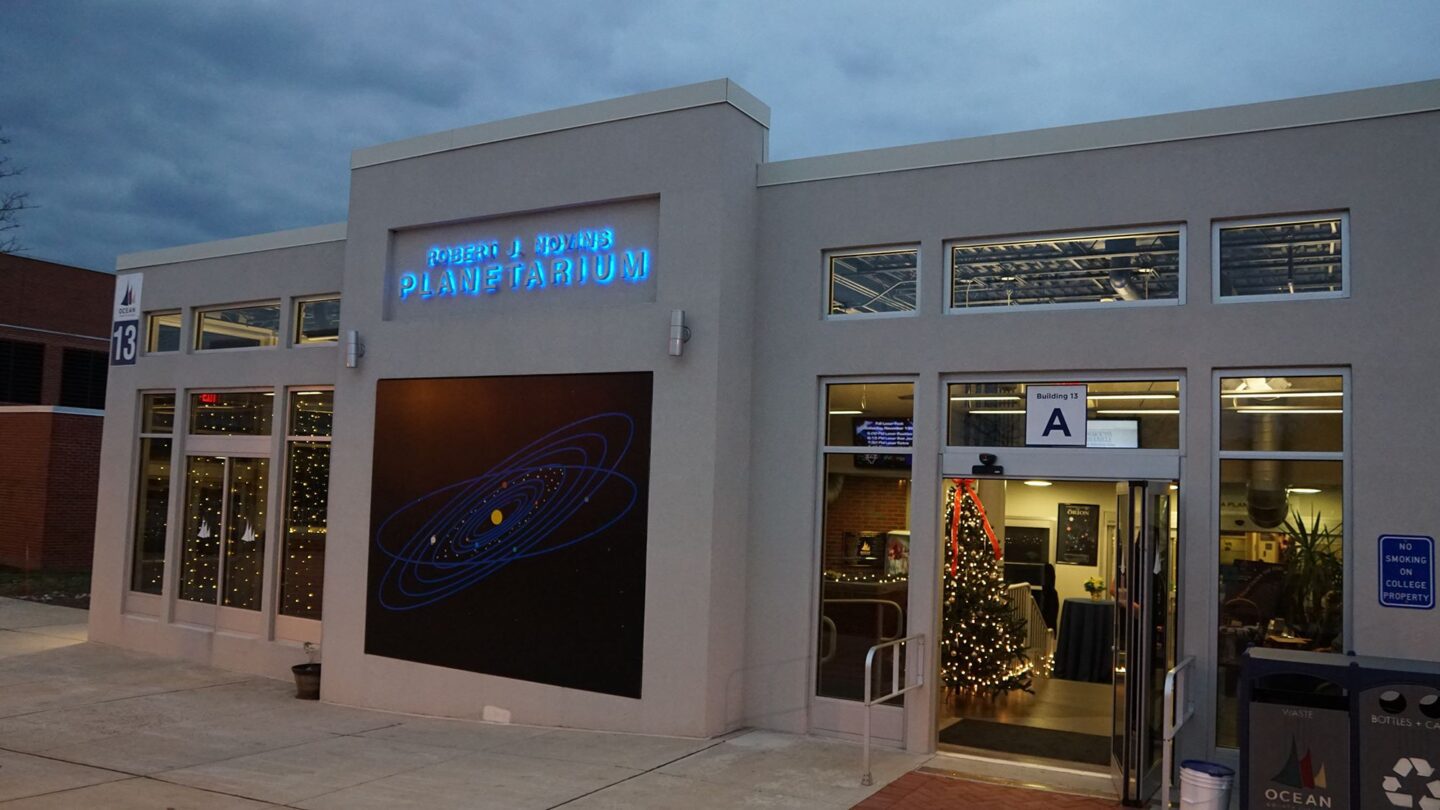 Ocean County College has a great 103-seat planetarium that offers fun and educational programming. Central Jersey and South Jersey residents take in full sky shows here, as well as laser shows and movie screenings.
The series of presentations at Novins Planetarium extends to other science and environmental themes. Recent shows have covered ecological trends and life at the polar ice caps.
The Robert J Novins Planetarium also hosts school events, astronomy-themed birthday parties and laser shows.
1 College Dr, Toms River, NJ
Come Discover Stargazing in NJ
It takes some effort to find the best spots to stargaze in New Jersey — but the challenges for stargazing in NJ are well worth it.
Will you travel to a scenic state park in High Point or Cape May? Or will you join up with fellow stargazers at an observatory or planetarium?
However you decide to throw your own personal 'star party', it's a great way to connect to the universe around you. We'd love to hear about your favorite places to search the night sky.