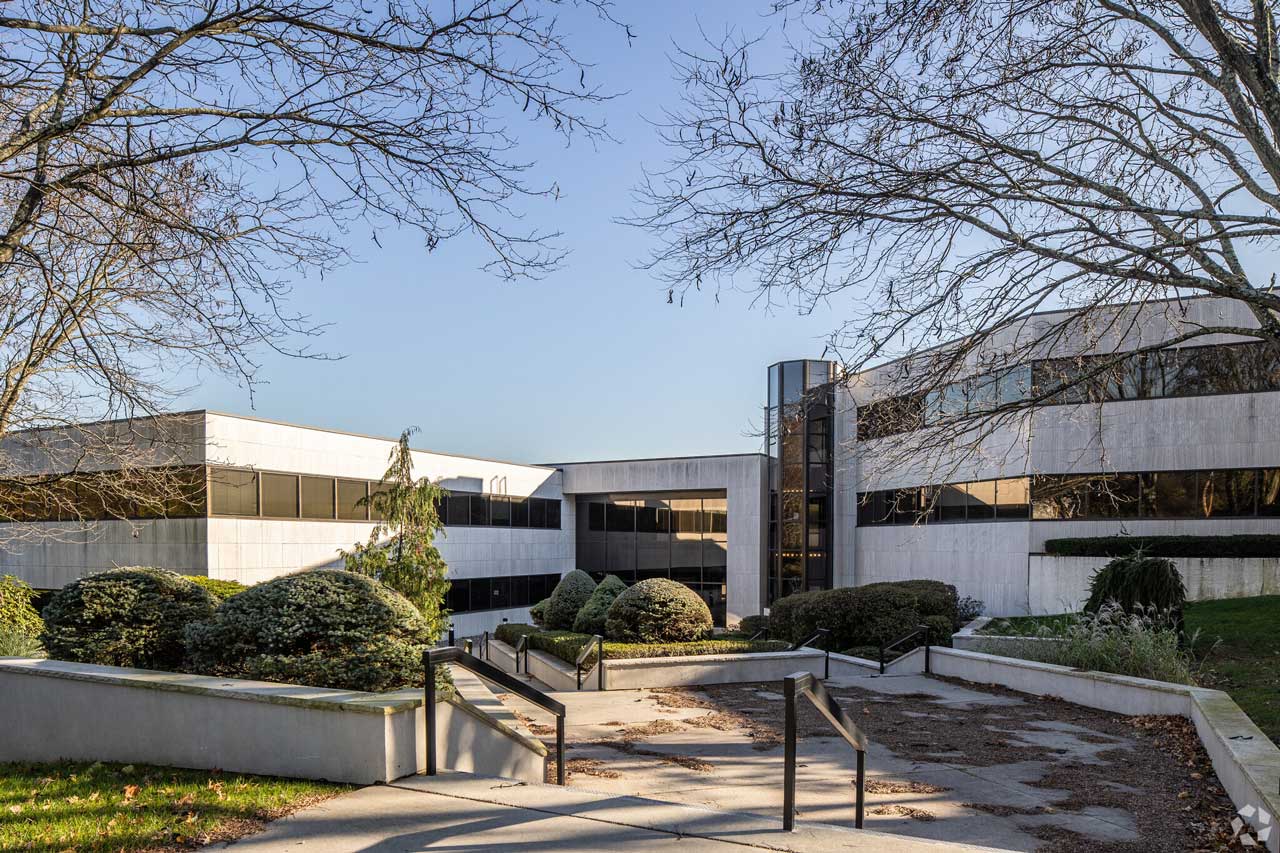 Savills announced the sale of a 127,000-square-foot office property in Montvale, New Jersey, for $5.5 million. Formerly owned and occupied by Western Union, the complex is located at 100 Summit Avenue in Bergen County, close to all major highways, including the Garden State Parkway as well as the borough's main commercial thoroughfare, Chestnut Ridge Road. Savills represented Western Union and the property was purchased by private equity investment firm Tryko Partners.
"Savills marketed this property as a repositioning opportunity and, ultimately, the team was able to execute the transaction on behalf of the client in the midst of a pandemic because we identified a creative party to purchase and reimagine the asset," said Savills Executive Vice President and Rutherford Branch Manager Gregg Najarian, who brokered the sale of the property on behalf of Western Union along with Corporate Managing Directors Slava Vaynberg, Nate Brzozowski and Brendan Fisher. "In addition, given the site's broader as-of-right zoning regulations, we were able to increase the buyer pool and attract multiple offers. Ultimately, we selected Tryko as the buyer due to their experience and track record of acquiring similar-type assets throughout the Northeast."
Western Union occupied the office space for nearly 15 years and plans to relocate to a new smaller office nearby as part of its effort to consolidate its national real estate footprint — a savvy move, according to Savills' Gregg Najarian, who also noted this transaction is reflective of the northern New Jersey commercial real estate market as a whole, which has a vacancy rate of over 25% and rising.
"It's no secret that New Jersey is overbuilt in terms of older office product," Najarian said. "It presents a unique opportunity for savvy owners, like Western Union, to get creative with their real estate decisions, especially when the demographics are strong in a highly desirable area such as northern Bergen County, with its excellent location and quality of life. The market conditions also allowed for a very favorable deal for all parties involved."
Tryko, a firm focused on multi-family properties and healthcare facilities, plans to convert the building into an assisted living facility.
Savills offers a wide range of commercial real estate advisory services and 160 years' expertise.