A Jersey City church could be torn down and a six-story development with a myriad of uses would be built in its place should a new proposal continue to advance.
Jersey City's municipal government received application materials from Brooklyn-based Strekte Corp. that involve A Better Life Ministry's property at 129 Linden Avenue in Greenville near Old Bergen Road.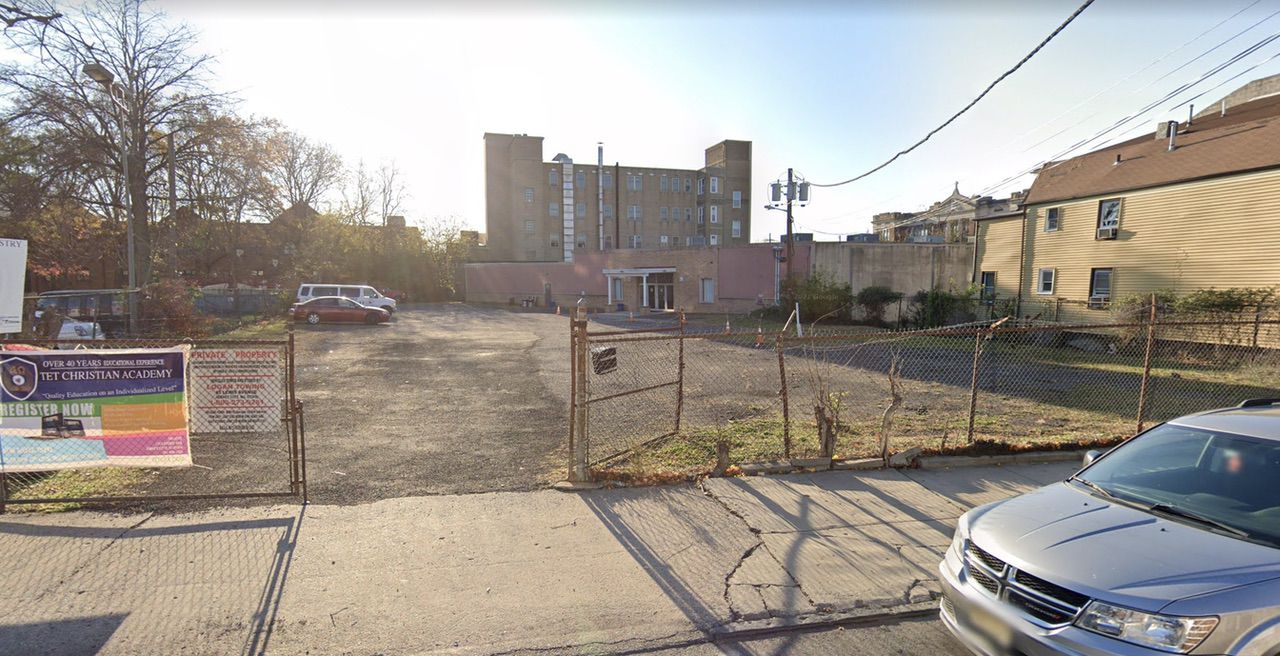 The development firm wants to remove the existing one-story building on the premises in order to create the new complex, which would include 110 residential units, 56 parking spaces, a house of worship, a daycare facility, and more, according to a principal points statement.
The application lists that there would be 15 studios, 38 one-bedroom units, 48 two-bedroom units, seven three-bedroom units, and two units with at least four bedrooms. The document also indicates that no "affordable housing units" would be created.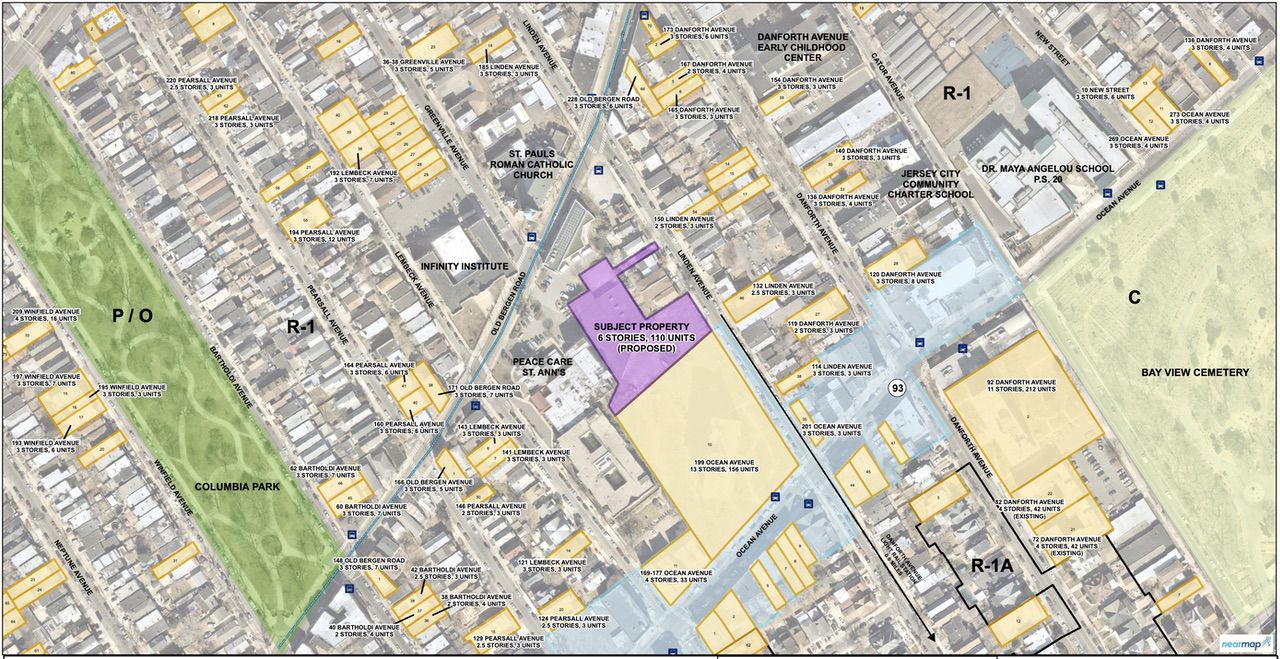 Architectural plans released by the City of Jersey City illustrate that two towers, connected by the first floor of the building and a rooftop bridge, are planned as part of the project. An exercise room and a roof terrace would also be included.
A December 2020 affidavit of performance shows that Jevah Richardson, the pastor of A Better Life Ministry, authorized the developer's application while an ownership disclosure statement associates Mark Rigerman, Paul Jensen, and Shimon Jacobwitz with Strekte.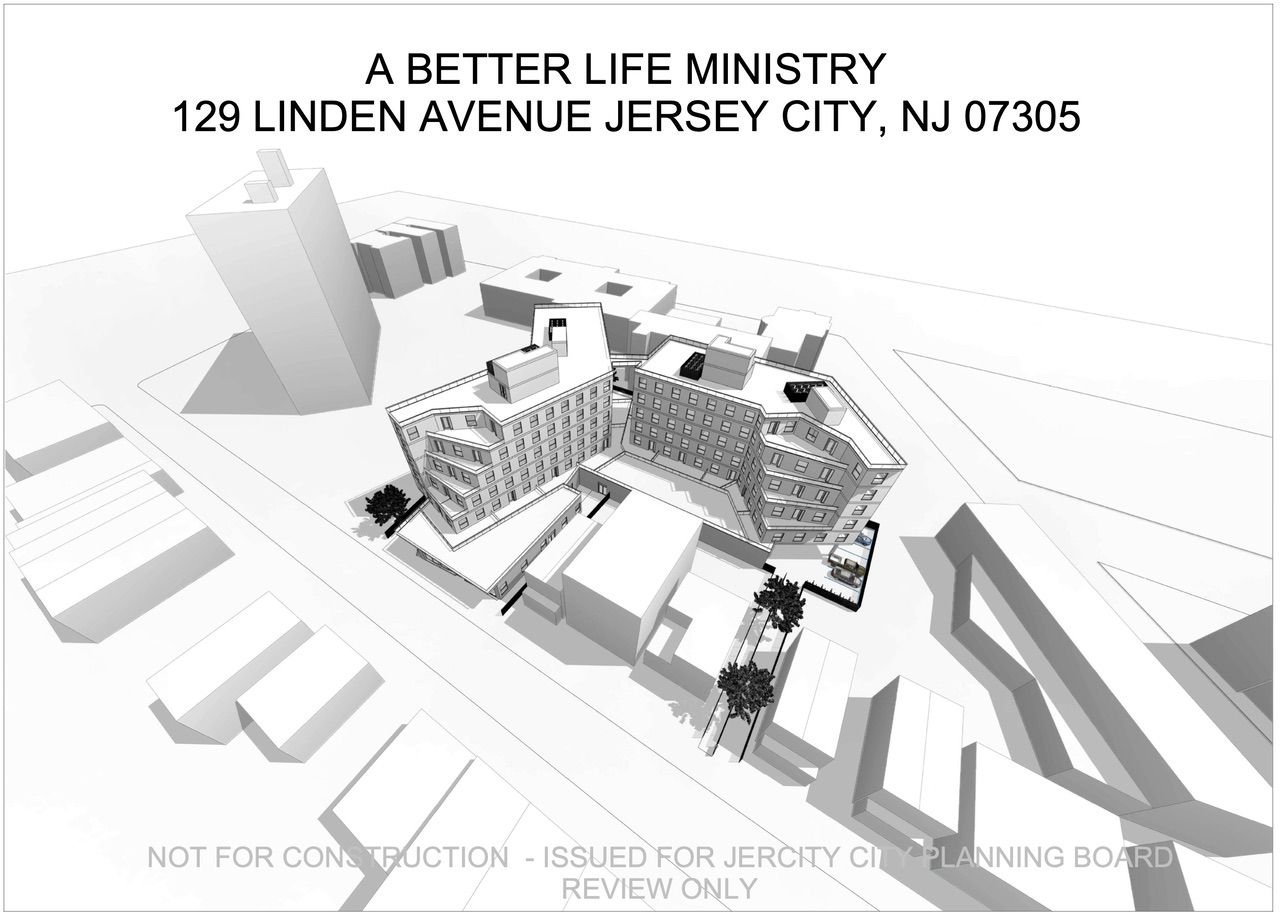 Strekte's request for preliminary and final major site plan approval with variances such as use and height is scheduled to go before the Jersey City Zoning Board of Adjustment during a virtual meeting on Thursday, June 10, at 6:30 p.m.
Note to readers: The dates that applications are scheduled to be heard by the Jersey City Zoning Board of Adjustment and other commissions are subject to change.