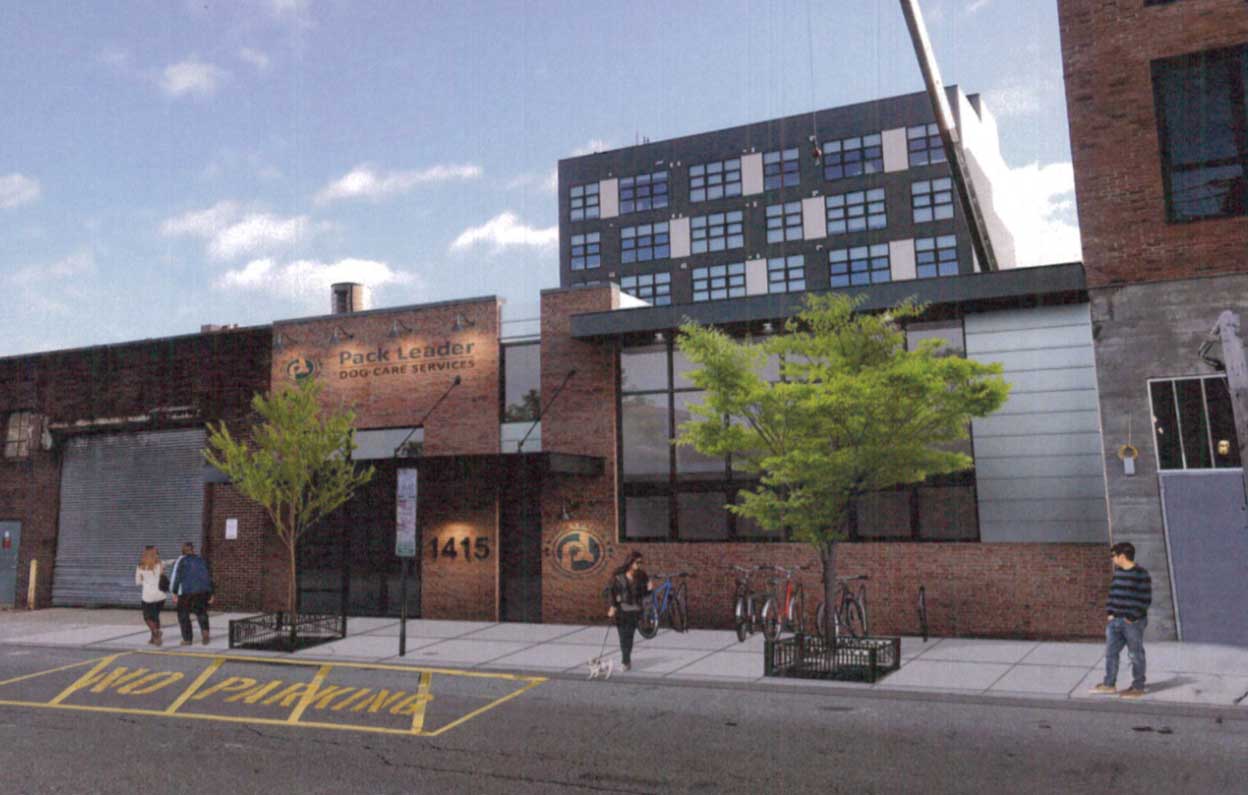 An existing dog training business is set to increase their presence in the Mile Square City and just won approvals to convert and expand an industrial property into a full-service grooming, daycare, boarding, and training center.
Pack Leader Dog Care Services was started by owner Steve De Savio and has been providing dog training and walking services throughout Hoboken for several years. A certified Dog Behavior Expert and Trainer, De Savio's credentials include being named a member of the International Association of Canine Professionals and a certified trainer by the Certification Council of Professional Dog Trainers.
While working in NYC, De Savio began studying dog behavior and psychology through books, seminars, and videos. His hands-on experience ranges from working with shelter dogs at the Liberty Humane Society to professional clients including actress Debra Messing's pup Henry.
De Savio will now be opening a brick-and-mortar location at 1413-1415 Adams Street. A mixed-use development next door to the land was rejected by the city's zoning board in 2017 and is the subject of a lawsuit, but Pack Leader had better luck and won unanimous approval for their project during the board's January 22 meeting.
The effort will demolish a shed on the property and expand an existing industrial garage backward all the way to Grand Street, building a rear and side yard addition to the existing 1,234-square-foot structure. Designed by Minervini Vandermark, Pack Leader's facility will sport 6,200 square feet of usable space for dogs, including separate play and training areas for both large and small dogs that boast skylights.
The facility will offer canine group training classes, grooming, and feature a retail area in the lobby of the building. Pack Leader's new headquarters will also provide daycare, overnight care, and boarding programs for up to 95 dogs and is strategically designed to mitigate noise. The dog boarding area will be located away from both entrances at the property and the entire building will be soundproofed in coordination with an acoustical engineer.
The development was granted several variances for setbacks and parking, in addition to use within an I-1 Industrial zone that was needed due to the lack of an approved redevelopment plan for the neighborhood. Pack Leader has not yet announced a groundbreaking date for the project.