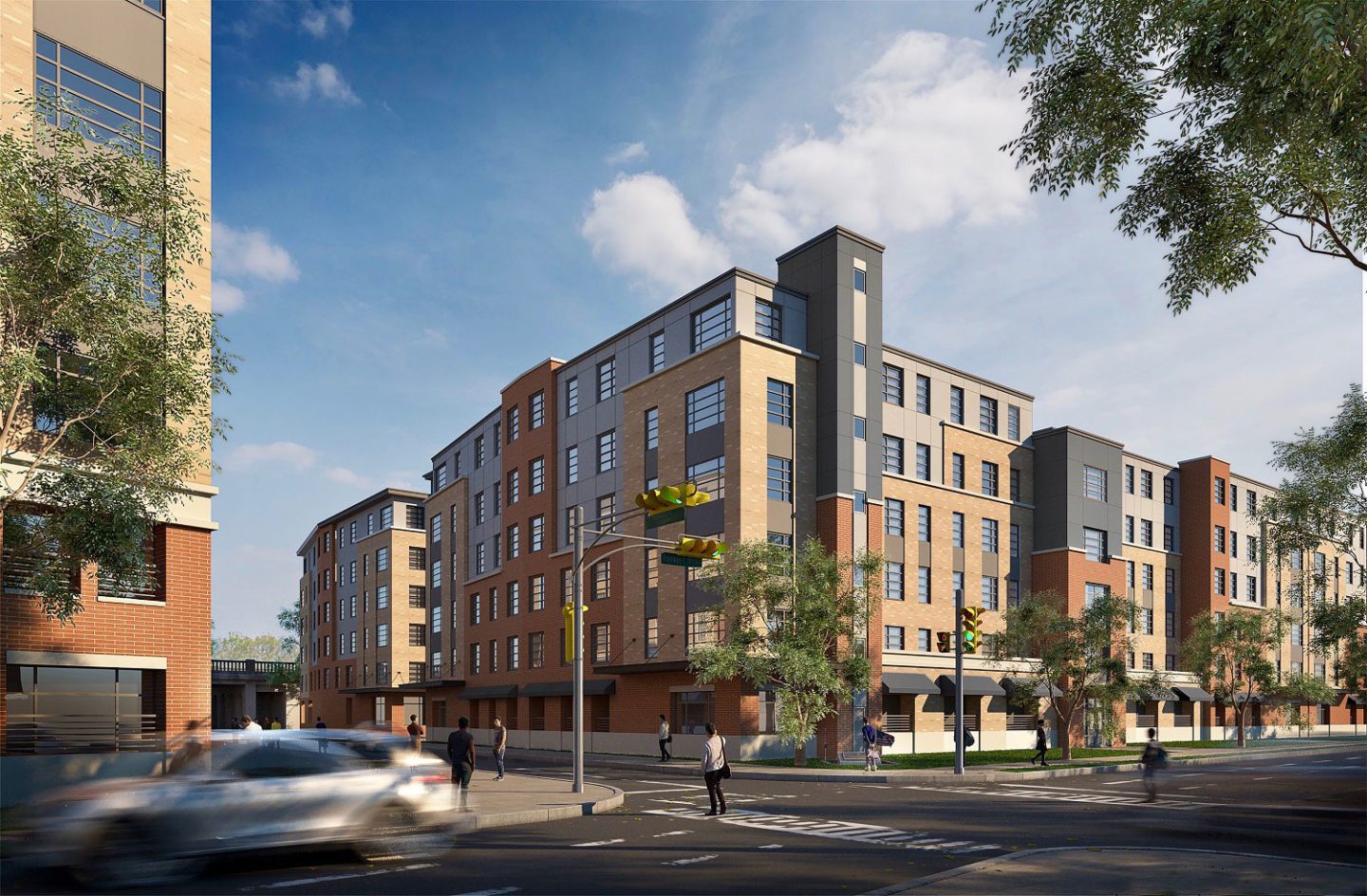 The long-envisioned redevelopment of the area around the Orange train station is starting to pay off as hundreds of new residences have hit the Essex County city with several projects still in the pipeline.
Just about three years ago, Orange's City Council passed the Main Street Redevelopment and Rehabilitation Plan. The effort hoped to spurn a revitalization at underutilized parking lots that surround the city's NJ Transit station, which offers service to both New York City and Hoboken via the Gladstone Branch and the Morristown lines.
Development has proliferated significantly since, with the latest arrival coming in the form of the 50-unit first phase of APEX Orange Crossing at 276 Reock Street. PEEK Properties launched leasing at the complex in August and will be bringing two additional phases to nearby parcels set to add 190 units.
"While it may have been one of Northern New Jersey's best-kept urban-living secrets, Orange is being considered more and more by renter-by-choice young professionals seeking a 24/7 living district with immediate-neighborhood rail connectivity to Manhattan," said PEEK Properties Managing Partner Phillip J. Evanski.
"After years of planning, Orange has successfully leveraged its Transit Village designation to power its redevelopment and engage responsible private developers with a shared vision for sustainable living options," he added.
Evanski's point is driven home by other developments in the area that include Linc32 and Linc52, two rental and condominium projects that are right next to the train station. A five-story, 72-unit mixed-use complex at 50–55 South Essex Avenue was constructed by L+M Development Partners directly adjacent to steps from Orange Station.
The upcoming Essex & Crane complex from Russo Development, under construction since last year, will be the largest redevelopment for the district at 410 luxury apartment units.
Orange's other train hub, Highland Station, is also attracting attention from developers and a few notable efforts including a planned 103-unit development at 606 Freeman Street have emerged. PEEK Properties has also announced a two-phase project at 416 Highland Avenue that would redevelop several vacant homes into 240 luxury apartments.
All in all, Orange is set to welcome over 600 new apartments near their transit hubs over the course of the next 12 to 18 months.