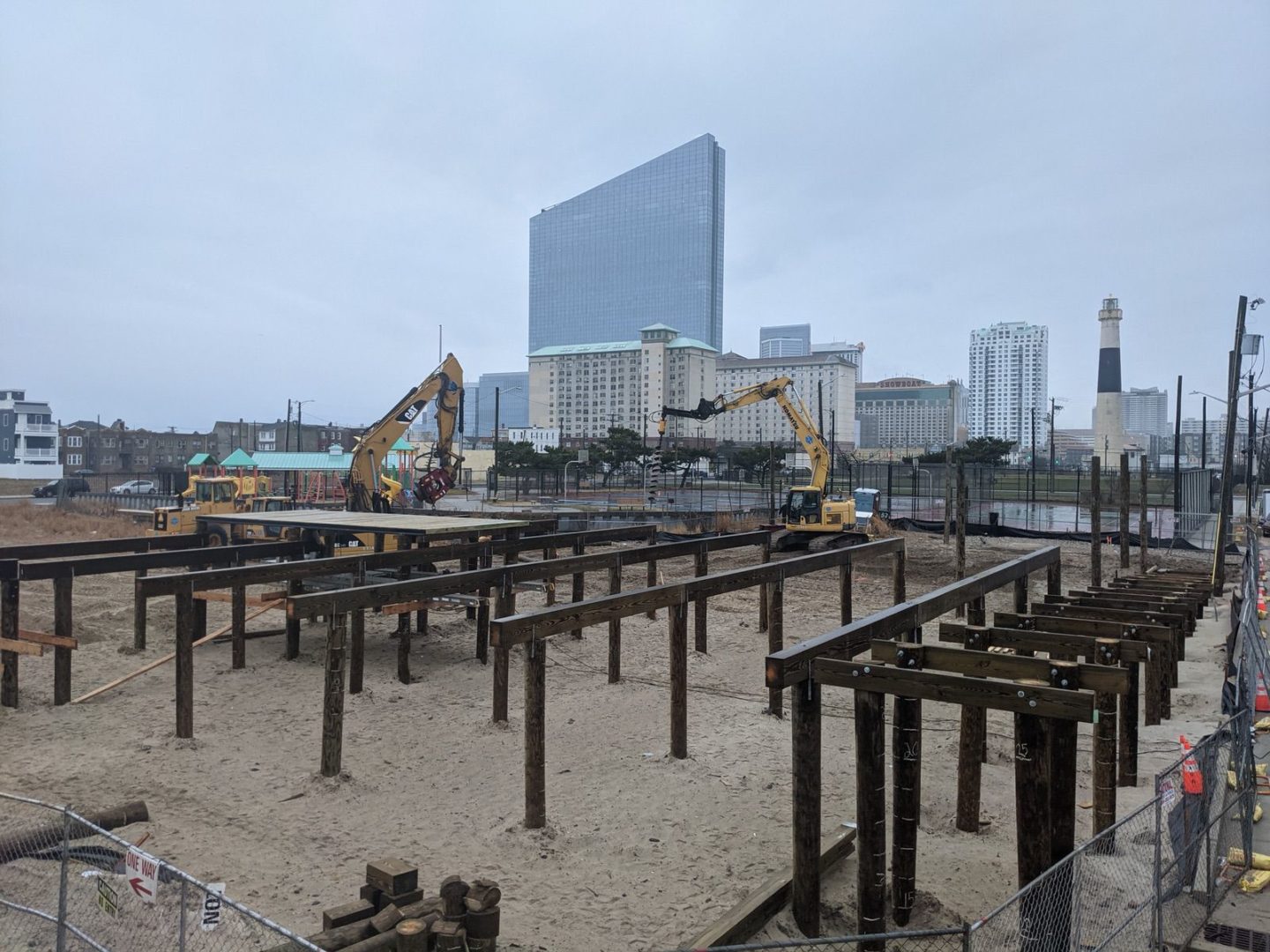 The construction of a non-casino attraction along the Atlantic City boardwalk has ramped up in recent weeks with an eye towards welcoming its first guests during the warmer months.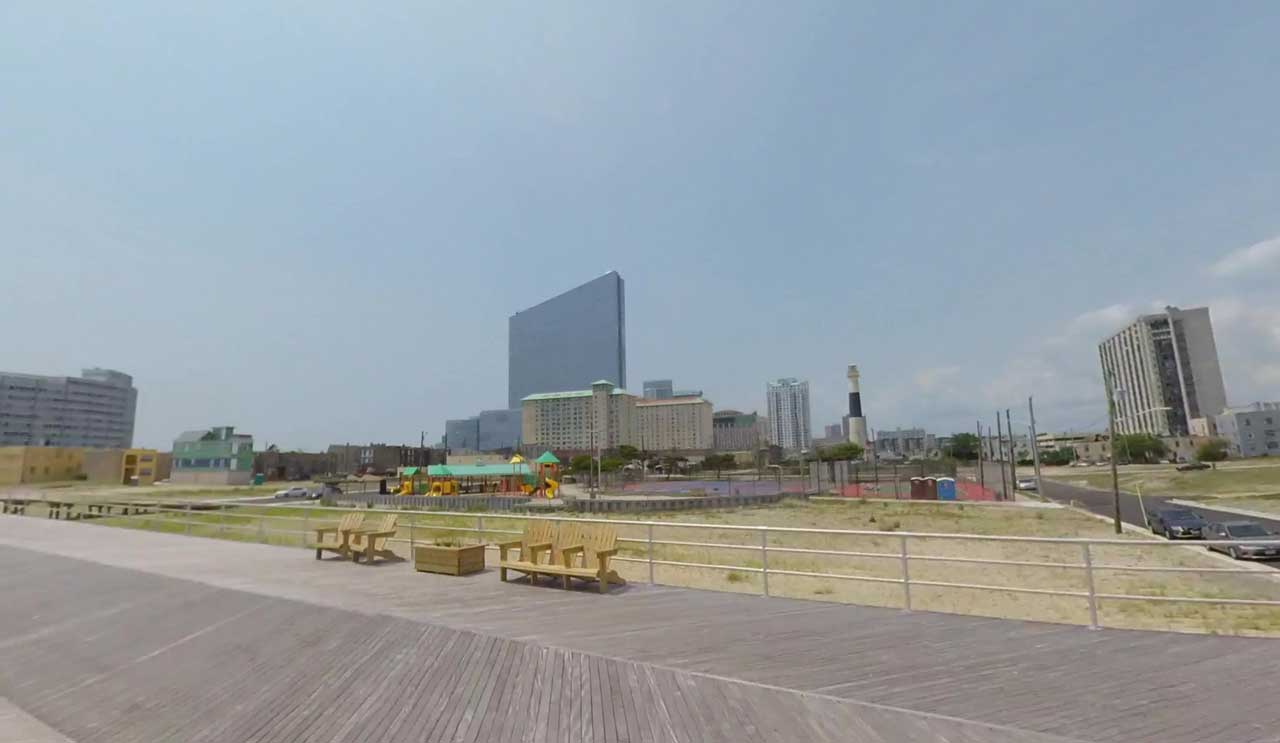 Jersey Digs broke the news about plans for North Beach Mini Golf last March. The endeavor, to be built at 120 Euclid Avenue next to the Altman Playground and just a few blocks from the Absecon Lighthouse, will revitalize a formerly vacant 8,500-square-foot property into an 18-hole miniature golf course.
The plan was drawn up by Miniature Golf Solutions, a Florida-based company that has been designing courses for over 25 years. The course will connect to the boardwalk via a pedestrian bridge and sport a natural motif that includes greenery, streams, and a pond. Historical decorations with references to the area are to be included as obstacles within the holes.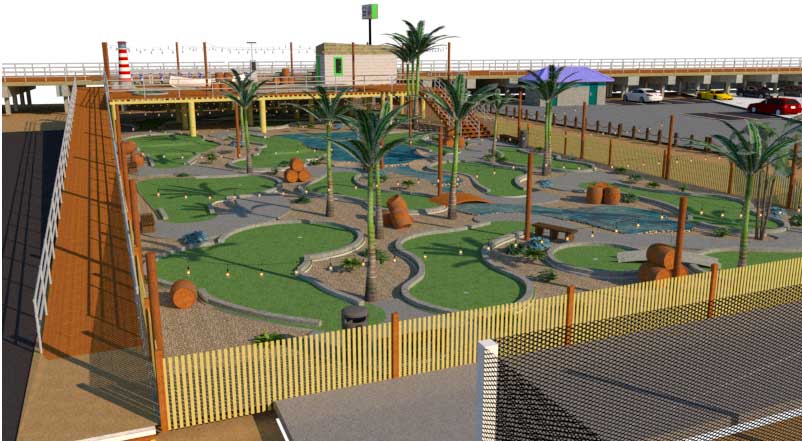 Egg Harbor-based Arthur Henry Inc. is about 35% done with construction on the course, recently completing timber pilings for the overhead deck structure that connects to the boardwalk. Work slated for this month includes completing the deck and future clubhouse, with construction on the actual course set to begin next month.
The buildout of the finer details of the course, which includes props, artwork, and much of the design, should happen during the spring. North Beach Mini Golf plans to offer seasonal bicycle rentals, anticipates being open daily from 9:00 a.m. to 10 p.m., and is tentatively slated to host a grand opening during mid-May.
The future mini golf course, somewhat removed from the casinos and surrounded by a more residential neighborhood, represents one of the first significant non-gambling activities to emerge along Atlantic City's coastline. Another major family-focused development will arrive next year, as Tower Investments broke ground last week on a new $100 million indoor waterpark next to the Showboat.