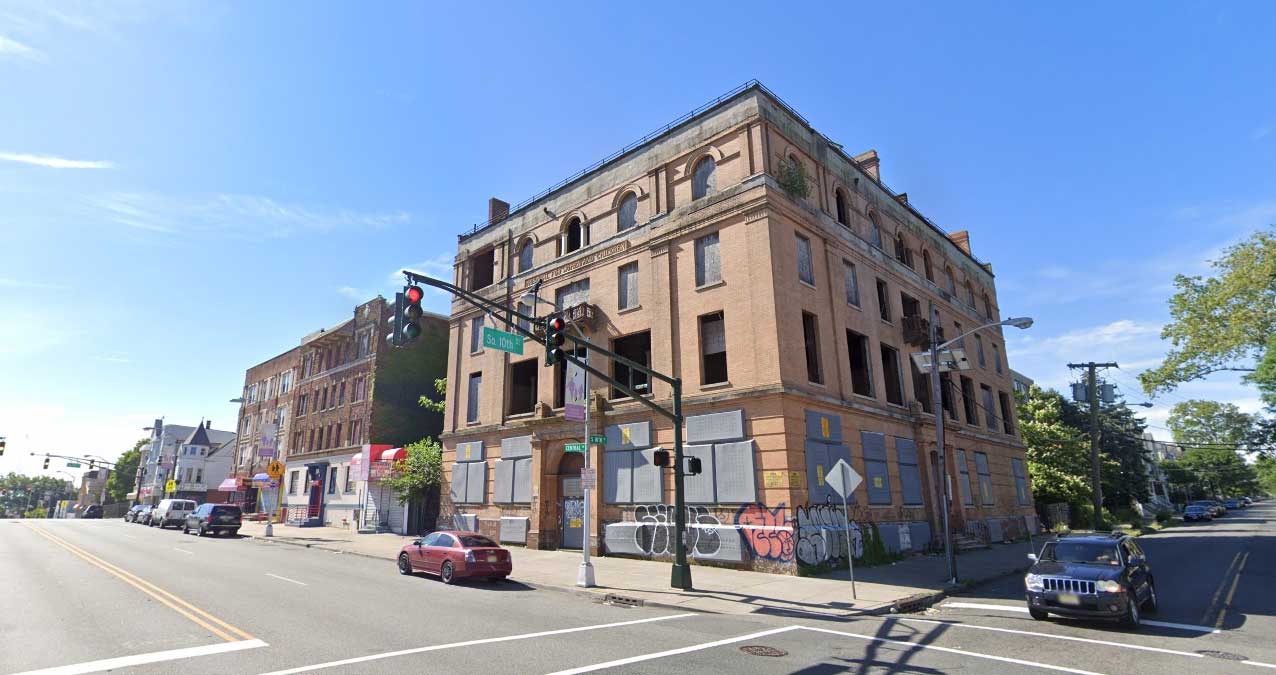 A Newark building that once served as a hospital has been sold for millions of dollars, raising questions over the status of an adaptive reuse project that was previously proposed for the property.
Essex County property records show that the former Hospital for Women and Children at 536-540 Central Avenue was sold in January for $3.6 million. The new owner, 540 Central, LLC, is registered out of a house in the Rockland County, New York village of Airmont. The company acquired the tract from FDF 3, LLC, a firm based out of the same address in Ramsey as other firms that have acquired a myriad of properties in Newark in recent years.
Moses Freilich is listed in a non-certified affidavit as the sole member of 540 Central, LLC while Jacob Tauber is listed as the sole member of FDF 3, LLC.
Located at the corner of South 10th Street, the former hospital has had multiple owners over the last several decades and has long sat vacant along one of the busiest corridors in the city.
In 2017, there was a proposal by a company called Bryant Park Urban Renewal, LLC to convert the building into commercial space and nearly two dozen apartments. Filings from Newark's Legislative Research Center show that the Newark Municipal Council even adopted an ordinance at the time granting a 15-year tax abatement to the developers of this "affordable housing" project. The development was also slated to receive funding from the United States Department of Housing and Urban Development.
However, despite these efforts, the edifice has continued to remain unutilized with the words "Hospital for Women and Children" still inscribed on the facade.
Related: