One of Central Jersey's most notable mixed-use development projects in recent memory is expected to open its doors later this year.
The massive New Brunswick Performing Arts Center (NBPAC) complex is slated to be completed this fall, according to a statement from the developers. The 23-story project is being constructed at 11 Livingston Avenue in New Brunswick's downtown as a partnership between Philadelphia-based Pennrose and the City of New Brunswick, the George Street Playhouse, the Crossroads Theatre Company, the New Brunswick Development Corporation (DEVCO), Middlesex County, Rutgers University, and other agencies and organizations.
When finished, the NBPAC is expected to contain two theaters, 30,000 square feet of office space, a bar, rehearsal spaces, and 207 apartments. The statement mentioned that the residential portion of the building will include a mixture of "market rate and affordable" units. Additionally, the building will house the George Street Playhouse, the American Repertory Ballet, the Crossroads Theatre Company, and Rutgers University's Mason Gross School of the Arts.
Project officials also announced that one of the theaters will include 463 seats and be called The Elizabeth Ross Johnson Theater while the other will contain 259 seats and be referred to as The Arthur Laurents Theater.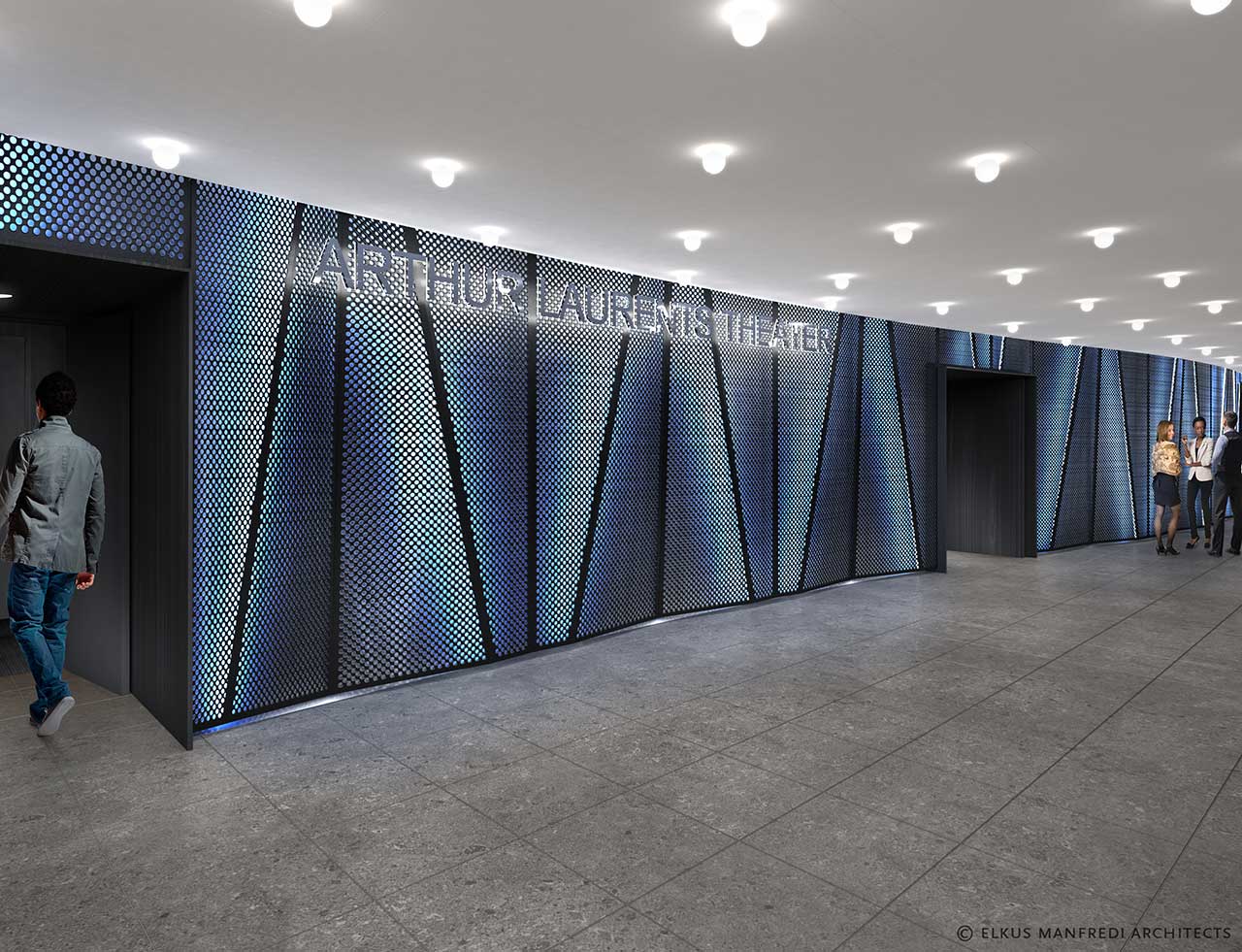 Johnson, who passed away in 2017, grew up in Princeton and was one of the heirs to the Johnson & Johnson fortune. The pharmaceutical company has its headquarters in New Brunswick just a few blocks away from the NBPAC site. Her mother, Betty Wold Johnson, gave $5 million to the George Street Playhouse through the Elizabeth Ross Johnson Charitable Trust, according to the statement. Laurents, the Brooklyn native and playwright who wrote the book for West Side Story, died in 2011. The Laurents/Hatcher Foundation recently gave $2.75 million to the George Street Playhouse.
Construction on the $172 million high-rise began in October 2017 and the structure is now among the tallest in New Brunswick. The Crossroads Theatre and the George Street Playhouse were demolished in order to make way for the development.
The NBPAC site is located directly across the street from Monument Square Park and is next door to the State Theatre. Back in 2017, Jersey Digs exclusively reported that the State Theatre was also expected to undergo a major $30 million transformation, including adding a second stage, installing a blade marquee, and a rooftop event space, but there has been little public discussion of those plans in the time since they were revealed by the theatre's former president.