A casual Middle Eastern restaurant that has taken New York City by storm has launched their first New Jersey location as the Paramus outpost of Naya Middle Eastern Counter & Grill is officially serving customers.
Lebanese restaurant Naya, situated at 305 Route 17 South, held their Grand Opening ceremonies earlier this month.
Launched in 2010, the Naya concept invokes recipes that were passed down from older generations and refined for modern diners. Guests can select a roll, bowl or salad base at Naya while adding proteins like chicken shawarma, shish taouk, kafta lamb kebabs, or falafel.
An epic selection of 17 toppings can be added to the mix including classics like hummus, baba ghannouj, or lemon tahini alongside the tang of toum garlic whip, pickled Lebanese cucumbers, jalapeños and sauces.
The appetizer menu at Naya sports favorites like tabboule or grape leaves plus unique dishes like kibbe (fried beef dumplings) or rekakat (three Mediterranean cheeses wrapped in phyllo, deep-fried). Desserts like a nutty baklava or nammoura round out the menu.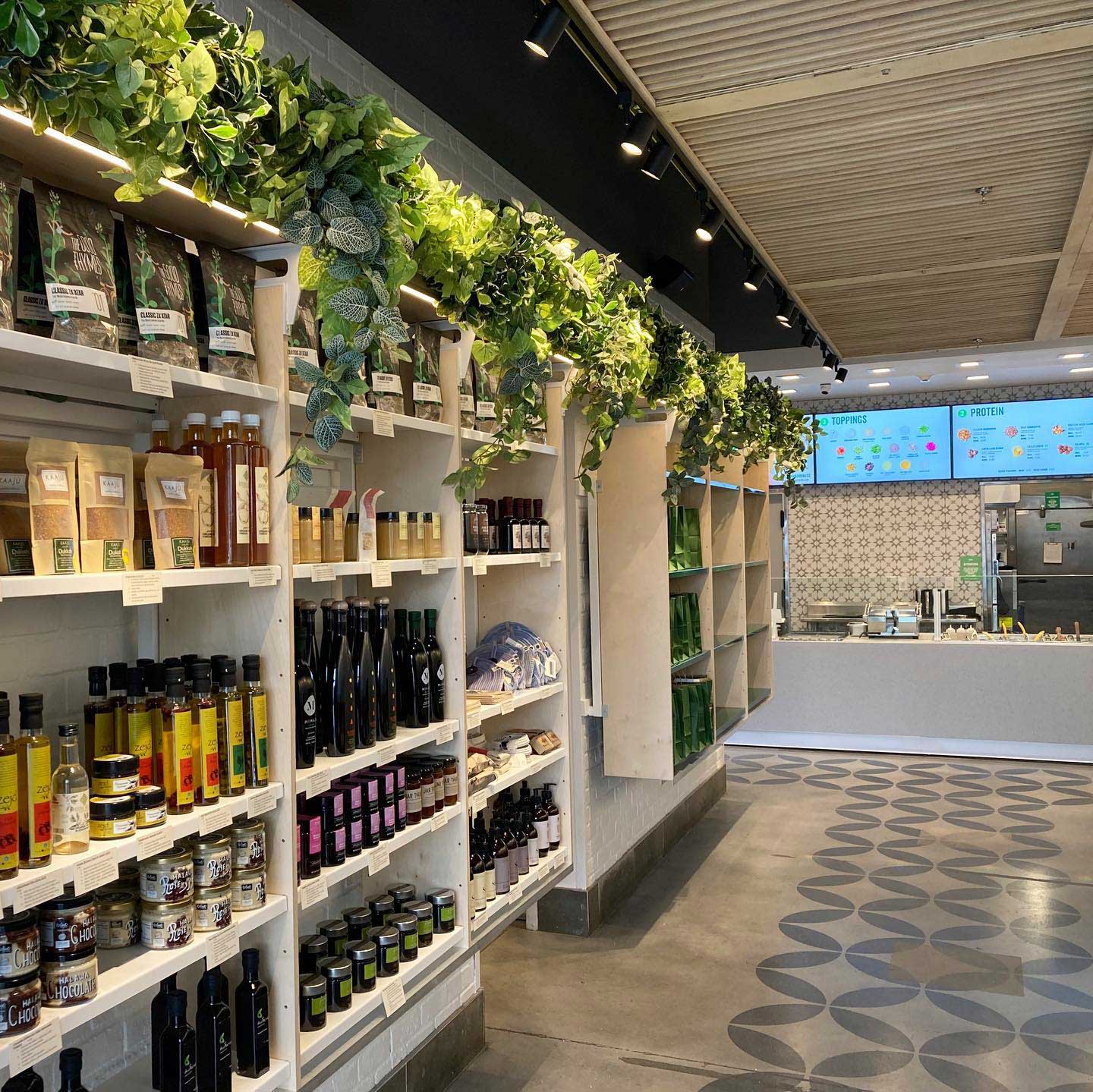 Catering for private parties is available through Naya, who have platters available that can serve groups of 8 to 30. The Paramus location also includes retail element called Za'atar Road, a thoughtfully curated marketplace celebrating farmers and artisans across the Eastern Mediterranean with unique spices, jams, oils vinegars, and even health and beauty products available for purchase.
The Paramus spin on Naya has seating for 16 diners and is currently open seven days a week from 11 a.m. – 8 p.m. The restaurant will be expanding further into the Garden State in the near future, as their second New Jersey outpost is in the work at 200 Market Street in Montvale.