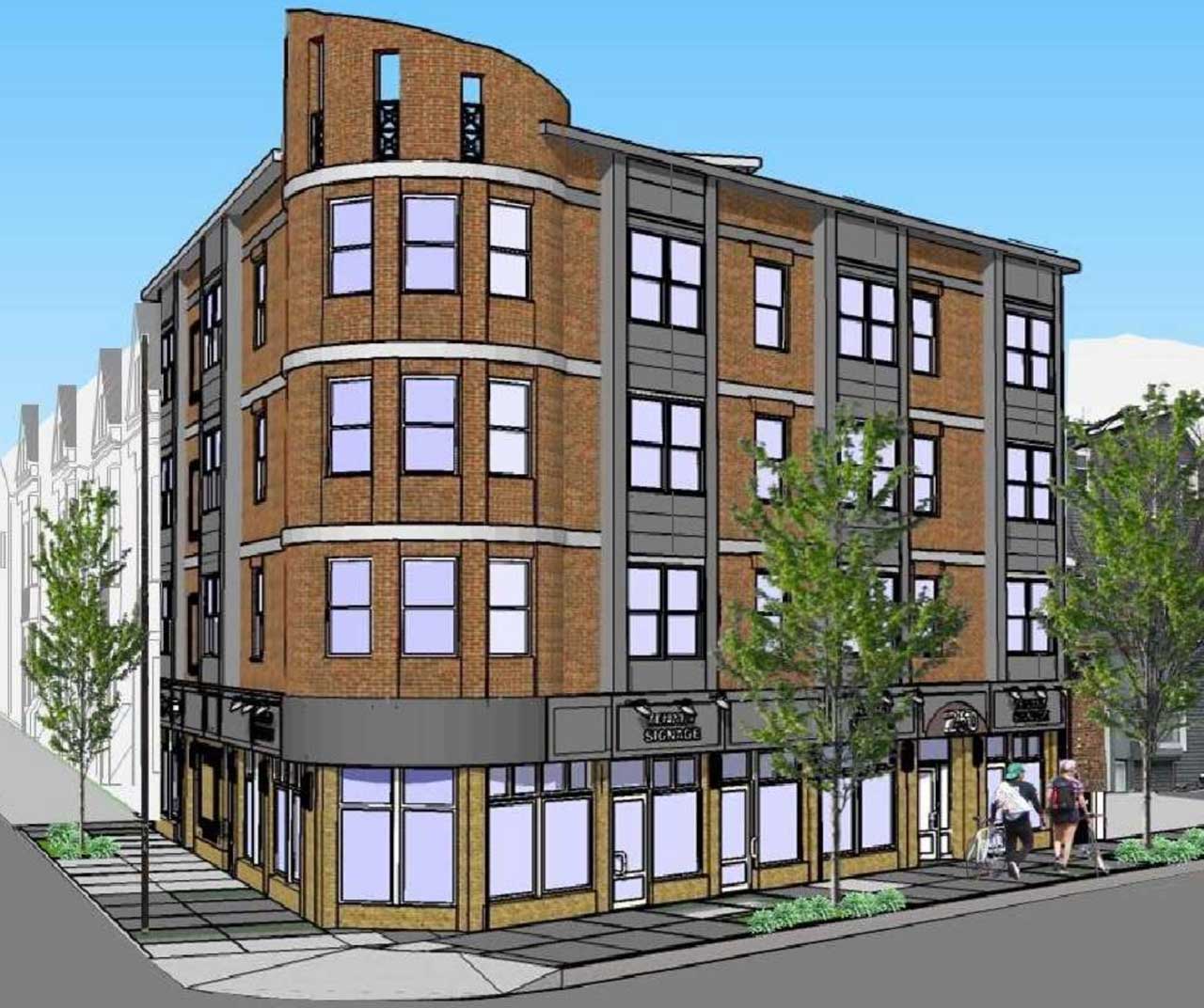 A proposal that first emerged over three years ago could finally take a big step forward later tonight if approvals are granted to revitalize a corner lot.
During the planning board's October 5 meeting, an application to redevelop several properties at 250-254 Fairmount Avenue is scheduled to be heard. A plan has been in the works for the site since our 2018 reporting, but progress has been slow going at the vacant lot.
The properties were once home to a modest two-story building that housed a laundromat on the ground floor before current owners West Bergen Heights Associates LLC commenced demolition. The entity is a subsidiary of Heights Real Estate Company, a firm registered out of Manhattan's Lenox Hill neighborhood.
The company has worked with Summit-based Innovation in Design LLC on a plan that would construct a new four-story building at the property that tops out at 47 feet. The ground floor would feature 2,186 square feet of commercial space split between four storefronts, with three situated on Monticello Avenue and the last running along Fairmount Avenue.
The remaining floors would include 12 dwelling units consisting of three studios, six one-bedrooms, and three two-bedroom spaces. No affordable housing or garage parking is included in the proposal, but the development's basement would have 12 bicycle parking spots and storage units for the living spaces.
The development would mostly utilize a red brick veneer exterior, with a beige variety on the first floor retail and entrance. The proposal includes a small rear yard area not visible from the road and three new street trees would be planted under the plans.
The potential project is within walking distance of McGinley Square and across the way from the 300-unit Monticello Triangle development, which has also been in the works since 2018 but similarly failed to materialize.
The proposal is asking for a single variance for deviations related to a rear yard setback and should be heard during tonight's virtual planning board meeting, which begins at 5:30 p.m. The proceedings can be accessed on Zoom via this link.