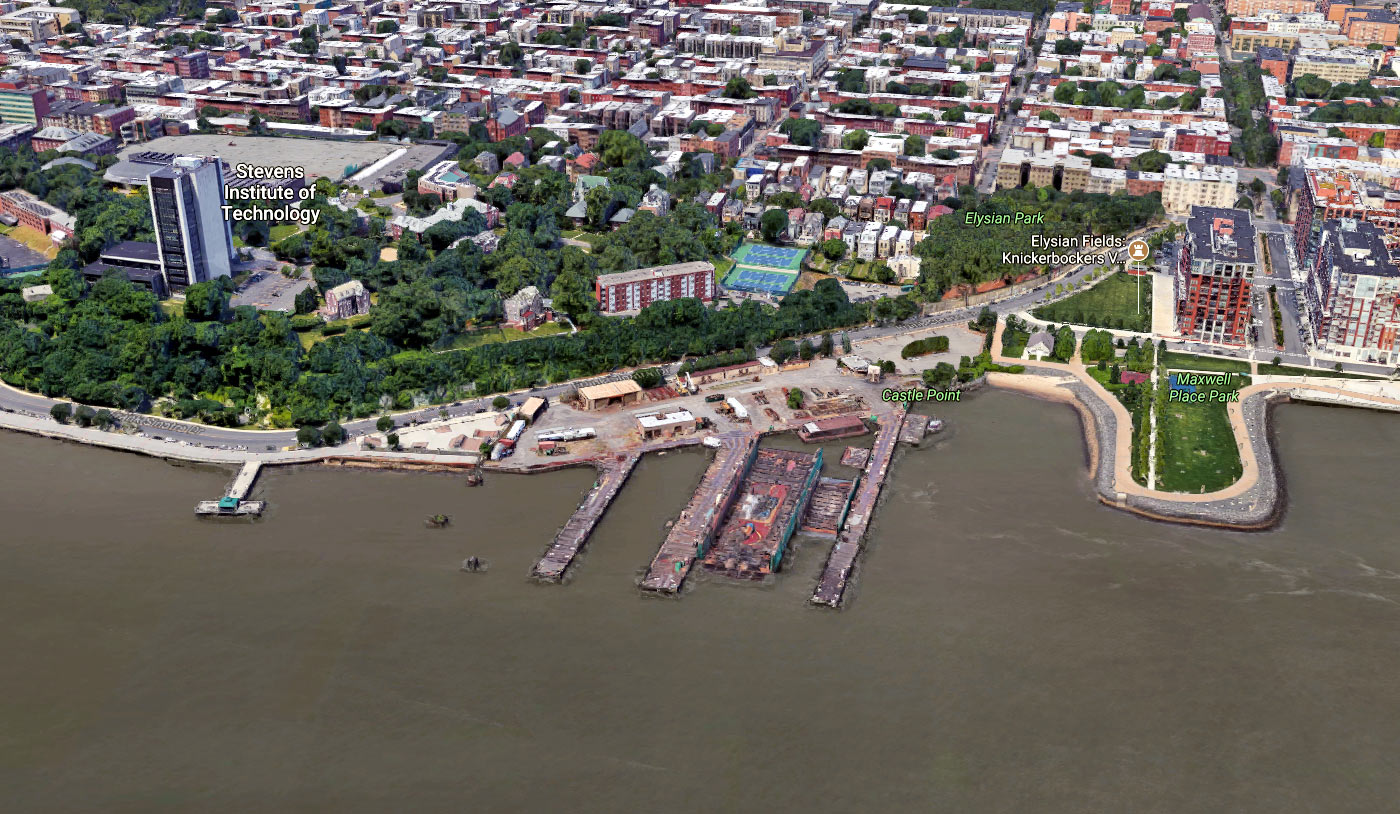 Initial plans have emerged at a large waterfront park project that will complete a continuous greenway along Hoboken's portion of the Hudson River and the city is looking for feedback as to what residents want to see at the space.
Officials in Hoboken have unveiled three draft design concepts for the future Maritime Park, which is slated for the former Union Dry Dock property. The three concepts incorporate a mix of civic, ecological, and recreational features while providing public access to an area that has been inaccessible for decades.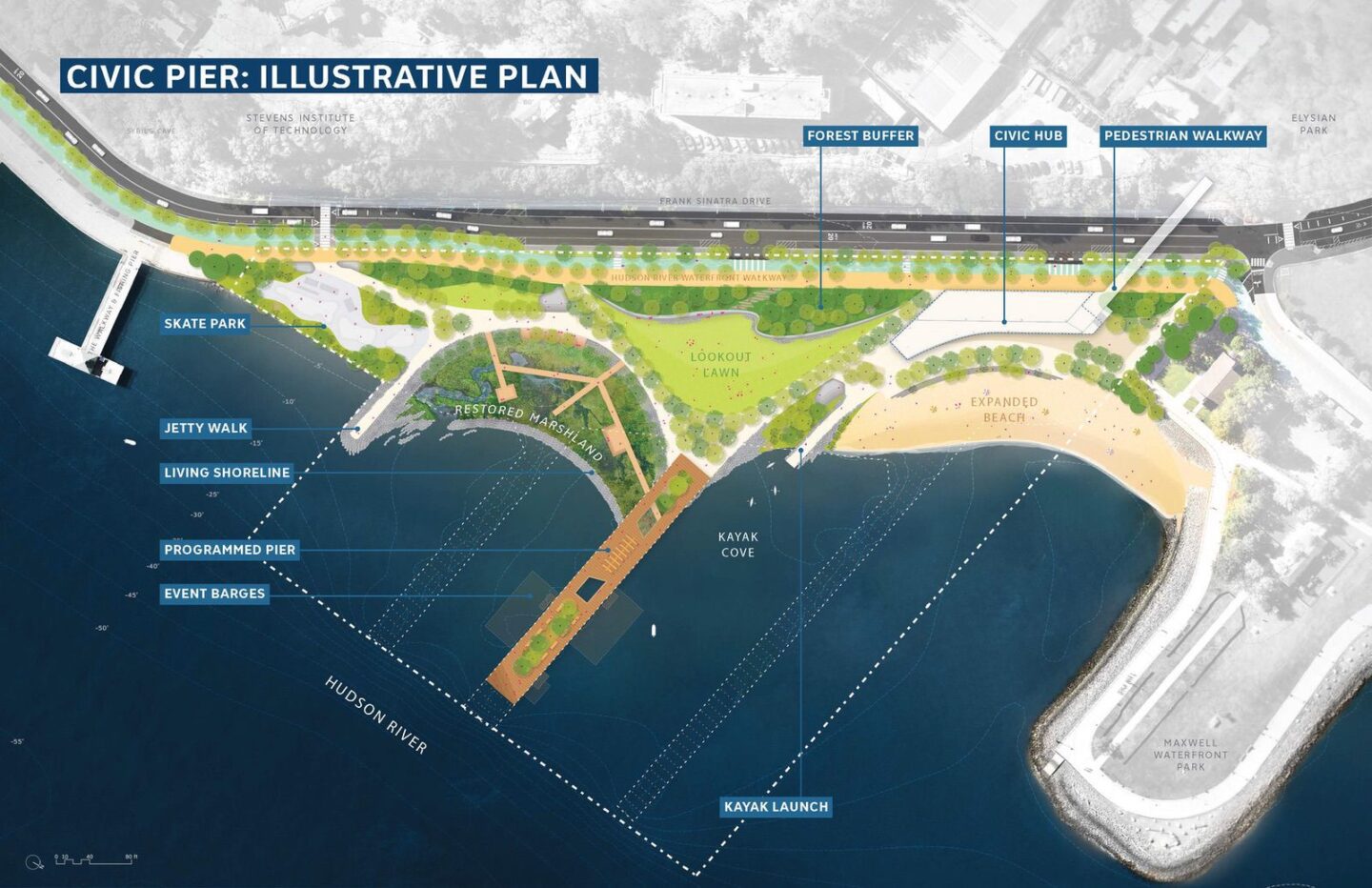 The first concept, dubbed Civic Pier, includes a large lawn and civic hub building that would include community meeting spaces and restrooms. A reconstructed pier with play features and docks would be built alongside and expanded beach at Maxwell Park and a pedestrian bridge from Elysian Park.
The second concept, Habitat Terraces, focuses on building ecological habitats with features like an adventure forest with trails, rocky tidal terraces, a coastal meadow, habitat islands and lawns drifts. This version aims to integrate native ecologies and organizes a series of interactive programmed spaces for public and education.
The third concept, Waterfront Promenade, places the Hudson River Waterfront Walkway along the waterfront's edge and includes a skatepark, flexible lawn space, forested trails, and three pavilions. The concept also includes a living shoreline and expanded Maxwell Park beach.
"After nearly six long, hard-fought years, Hoboken is finally moving forward with a beautiful waterfront park that is publicly accessible to all at the former Union Dry Dock site," said Hoboken Mayor Ravi Bhalla. "We are now able to finally envision the design of what will become Maritime Park, and now is the time to provide input to help make that happen. I encourage residents to take advantage of this once-in-a-lifetime opportunity to shape this waterfront park by taking the survey on the three concepts."
The survey, which can be found here, is scheduled to close on July 26 at 6 p.m. Community input collected from the survey will be used to create a final concept design.
The plans for Maritime Park follow a lengthy battle over the property with NY Waterway, who were looking to construction a refueling and maintenance facility at the property. Hoboken authorized the use of eminent domain to acquire the land in 2019 and took a big step towards obtaining the parcel last year.
Per Fund For a Better Waterfront, the city approved a lease agreement that will allow NY Waterway to utilize about 68% of the land for the next five years to operate a maintenance facility. As a result, the buildout of the greenspace remains a long-term project.
Despite the length of the lease with NY Waterway, Mayor Bhalla has indicated that the initial portion of Maritime Park could be built beginning in 2025 on the unleased portion of the site.