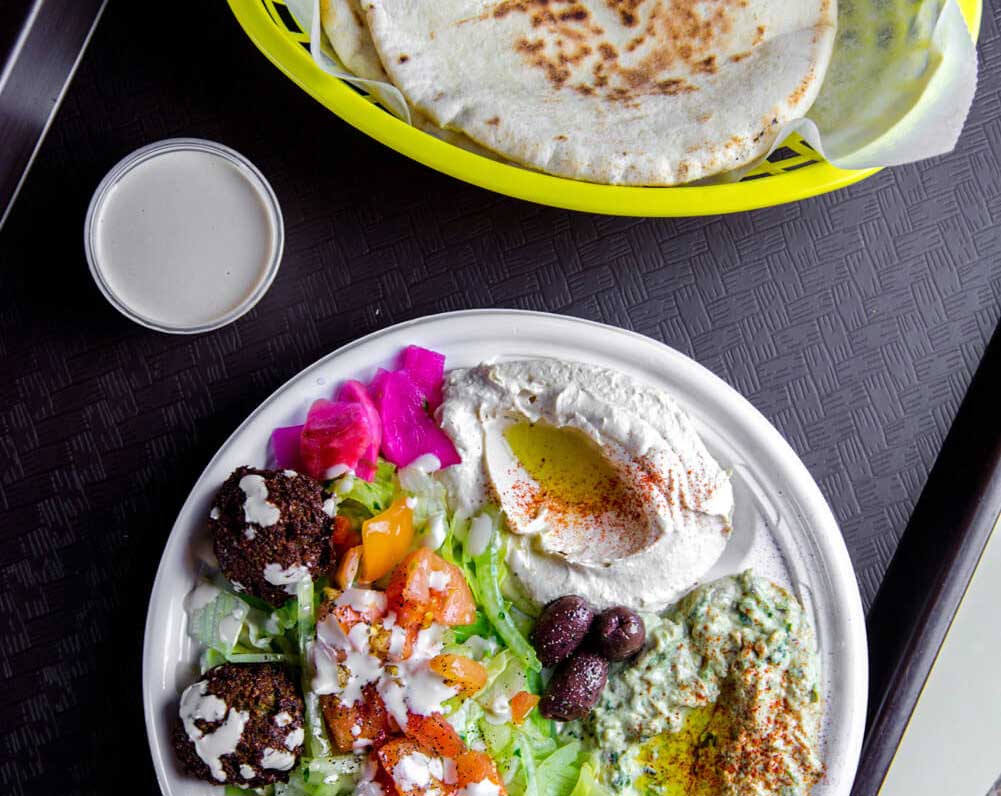 NYC falafel restaurant Mamoun's will be opening at Hudson Lights in Fort Lee. A grand opening date has not been set, but the restaurant has been expanding in recent years, and besides its two locations in New York City, Mamoun's falafel can be found in Hoboken, New Brunswick, Princeton, and New Haven, CT.
Opened in 1971 on Macdougal Street in the heart of Greenwich Village, Mamoun's is considered "The Original Falafel Restaurant." It is the oldest falafel restaurant in NYC, one of the first restaurants to serve Middle Eastern fare in the country, and an inextricable part of Village history and culture.
Committed to serving authentic Middle Eastern cuisine in a traditional environment, using only the freshest ingredients, and making everything from scratch, Mamoun's signature recipes have been savored by countless Greenwich Village luminaries.
Hudson Lights is a Fort Lee rental community and urban lifestyle center with shopping, dining, and entertainment within walking distance. iPic Theatres, an eight-screen movie theater with dinner and drinks service straight to your seat, along with countless shops, restaurants, and services have made Hudson Lights an enviable place to live in Fort Lee. And Mamoun's will certainly be a welcome addition.