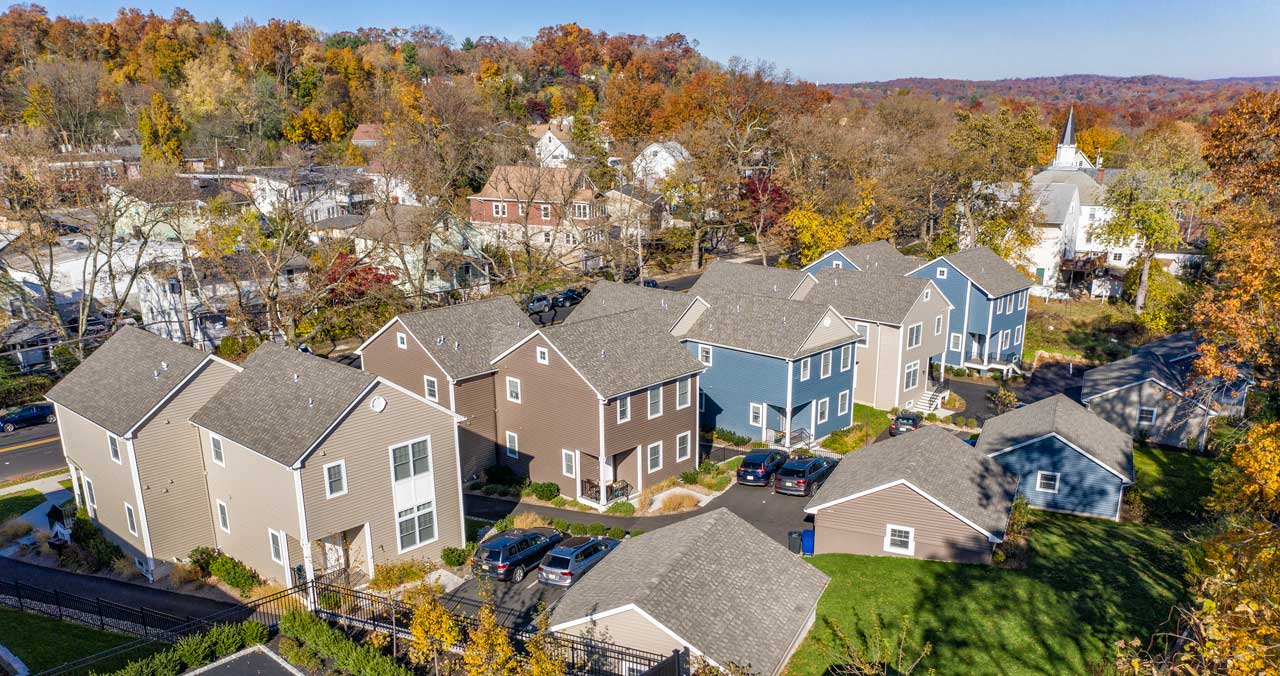 The Kislak Company, Inc. recently announced the sale of a 10-unit luxury townhouse community in Summit, Union County, New Jersey for $6,250,000.
The townhouses, constructed in 2019, are located at 150, 152, 154, 156, and 158 Broad Street. They are a mix of two-bedroom and two-and-a-half bathrooms with open floor plans, full finished basements, and private garage parking. Known as the Broad Street Portfolio, the property is situated less than one mile from the Summit train station.
According to data available from CoStar, the $625,000 per unit price is the highest price per unit ever achieved for a multi-family property in Union County, New Jersey.
The property was marketed by Kislak on an exclusive basis. Kislak's Senior Vice President Joseph Keenan handled the assignment while Executive Vice President Joni Sweetwood found the buyer.
Mr. Keenan commented, "The strength of New Jersey's transit-oriented suburban market could not be more apparent than 10 townhome-style rentals trading for $625,000 per unit. This record price is underscored by the intense interest garnered from investors. A 10-unit property is generally smaller than the purchaser's target. However, the location and the product were of such high quality that he could not pass on the opportunity. I am grateful to the sellers for awarding us the exclusive opportunity and I look forward to more transactions with the purchaser."
Ms. Sweetwood added, "This was a unique opportunity in a transit area. The units are similar to individual home rentals especially given the sizes, separate entrances, and garages but without any maintenance requirements for tenants."
The Kislak Company, Inc. is a commercial real estate brokerage firm headquartered in Woodbridge, New Jersey.