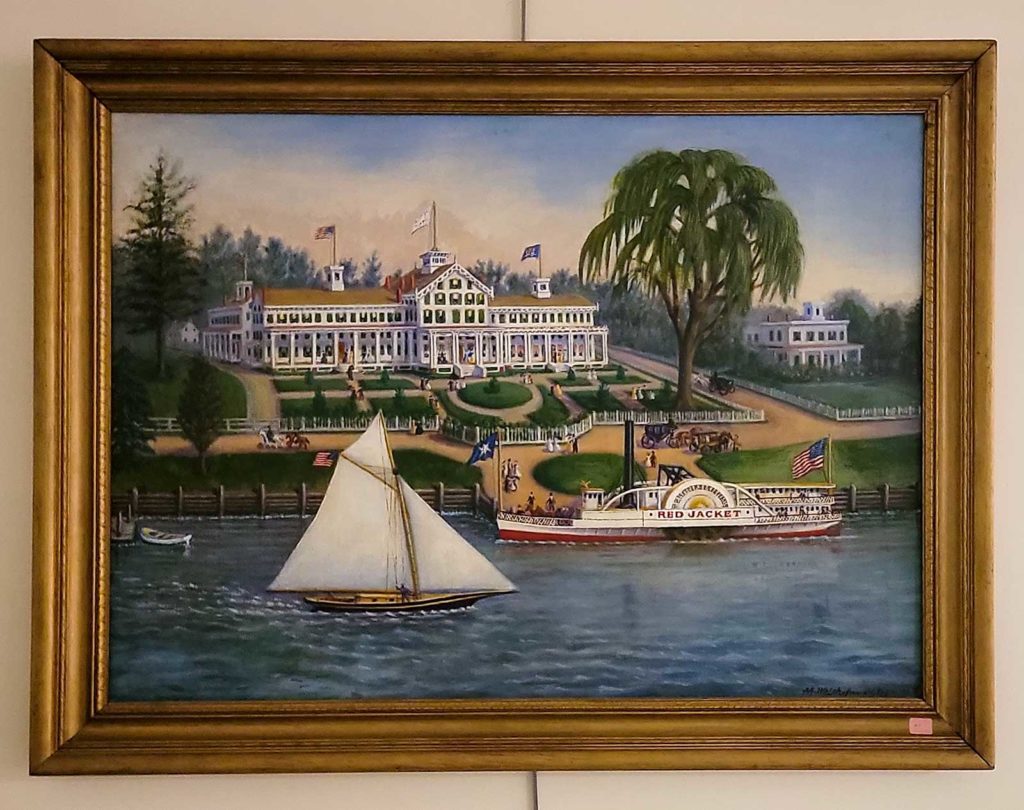 An exhibit called "Lost Landmarks of Bayonne" will be held in the O'Connor Gallery of the Bayonne Public Library from April 12, 2022. The exhibit is co-sponsored by the Bayonne Public Library and the Bayonne Historical Society and will feature works that have seldom been exhibited together.
The opening ceremony for the exhibit will be held on Tuesday, April 12, at 7:00 pm in the gallery on the second floor of the library, located at 31st Street and Avenue C. Members of the public are invited to attend the opening ceremony and are welcome to visit the exhibit throughout April after the ceremony.
The exhibit encompasses approximately 40 paintings by Bayonne artist Andrew A. Walsh (1873-1940) and ten poems by his sister Mary A. Walsh. Mary A. Walsh donated the paintings and poetry to the Bayonne Public Library in 1949. The opening ceremony will feature the poetry performed by Bayonne shop owner Kathleen Hurley, another member of the same family. The artwork exhibited includes pen-and-ink, charcoals, watercolors, gouache, and oil paintings. It is a rare opportunity to view all the artwork as a collection due to the work rarely being exhibited together.
Throughout the exhibit, Members of the Bayonne Historical Society will act as tour guides. They will virtually guide visitors on a tour of 19th Century landmarks of the little villages that combined to form Bayonne: Bergen Point, Constable Hook, Centerville, and Salterville or Pamrapo.
The exhibit will be available through to the end of April. Members of the public are welcome to schedule daytime group visits for anyone from school children to senior citizens. Please contact Lee at 201-436-5978 for the dates and hours when the free guided tours will be available for the public following the opening ceremony.