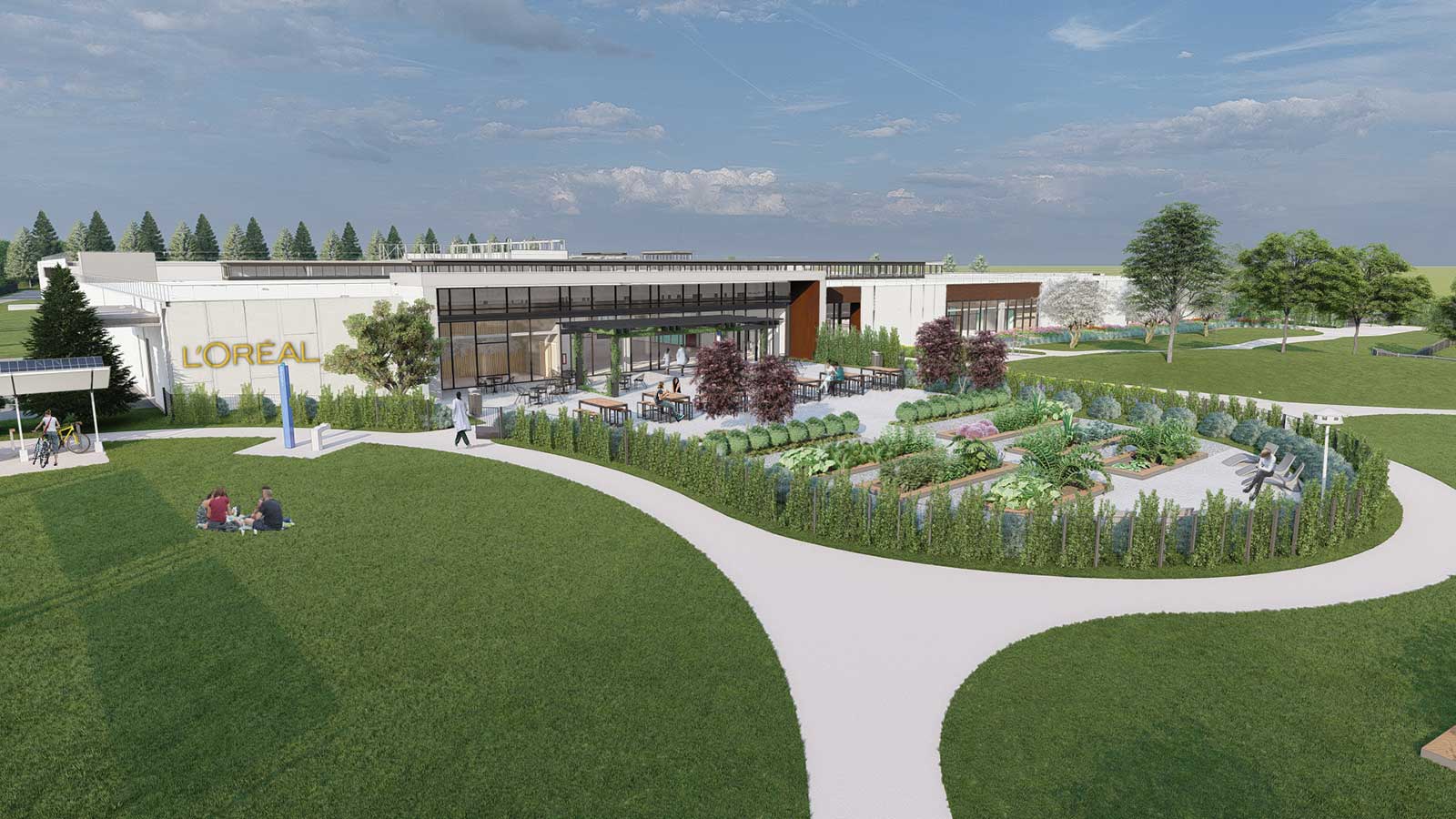 L'Oréal USA has announced a $140 million development project of a new state-of-the-art Research & Innovation (R&I) Center in Clark, New Jersey. The new R&I center will replace the company's current facilities, which it has used for more than sixty years, and will be the company's most significant investment in R&I to date.
At nearly 250,000 square feet, the new R&I center will feature agile workplaces and modular labs to accommodate more than 550 employees from across all areas of the company's North America Research & Innovation Division, from Advanced Research to Evaluation and Product Development. The center will support internal partnerships, along with external partnerships and scientific collaborations under L'Oréal's Open Innovation strategy.
The new facility aims to focus on beauty innovations across a range of hair, skin, and makeup categories while also initiating research through strategic scientific fields, such as Green Sciences and Beauty Tech. The facility will reportedly possess the resources to scale formulations through a dedicated team to help fast-track new product developments.
Currently under construction, with the expectation it will be fully operational in 2024, the new site will be designed to meet the highest sustainability standards through decreasing energy use, resource consumption, and waste production while creating a multi-purpose indoor and outdoor green space to support the area's ecology and biodiversity.
"This historic investment in our new Research & Innovation Center is an important milestone for L'Oréal USA as we continue to put science at the heart of all that we do to serve our American consumers with more innovative, inclusive, and sustainable beauty products," says David Greenberg, President & CEO of L'Oréal USA. "New Jersey has served as our scientific hub here in the U.S. for over six decades, and we are excited to expand our footprint in the state and bring all our scientific teams together in a beautiful and modern new research facility."