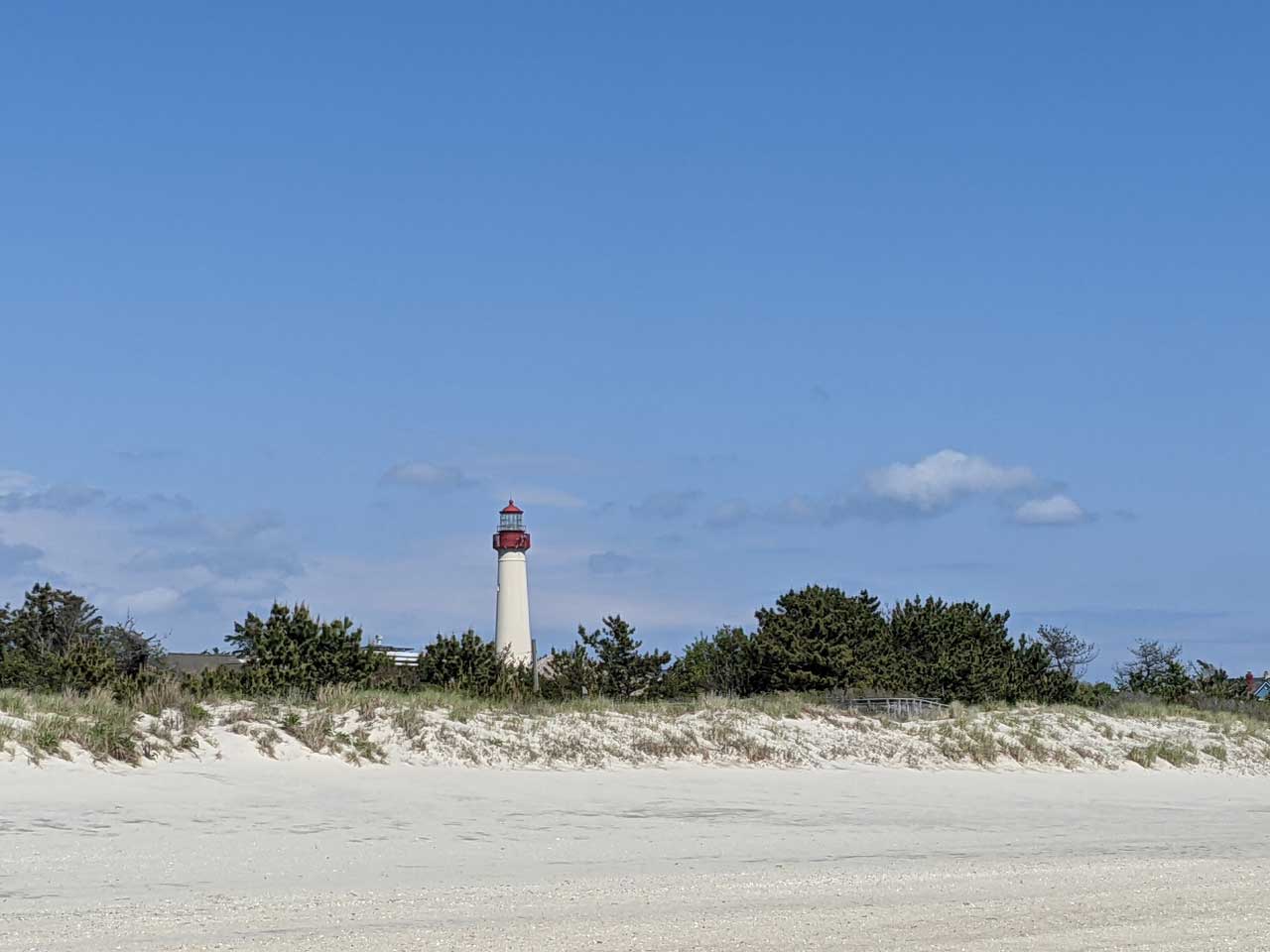 Perhaps it was witnessing his mother's memories fade to dementia that made preserving the past all the more meaningful.
John Reilly returned to his childhood home in Cape May Point in 2013 to care for his mother. A lot had changed since his parents bought the bungalow in 1954 for $1,200 — and it wasn't just property values. The hometown he cherished was disappearing — friends had moved on and historic 19th-century homes were being demolished by residents with unfamiliar faces.
"All these homes they knock down, there's nothing wrong with them at all — original hardwood floors, stained-glass windows, crown moulding," Reilly said. "These old homes are hard to knock down because they're built so well. They've stood for over a hundred years through all the storms and hurricanes."
With his mother's passing, Reilly took on a new caregiver role for the heritage of his hometown. But unlike in nearby Cape May, the Point doesn't have a historic preservation commission. Therefore, Reilly is limited in what he can do to save what remains.
"The commissioner doesn't want it," said Reilly, referring to Anita VanHeeswyk, a longtime borough commissioner, "and she runs the show here."
Jersey Digs reached out to VanHeeswyk for comment but never received a reply. The Cape May Star and Wave, however, reported that VanHeeswyk is "not in favor of overregulating what property owners can do to their homes." The story also mentions that a third of borough residents are low-income and that VanHeeswyk is reluctant to burden homeowners financially with rules that govern designated landmarks.
Some, like VanHeeswyk, were surprised to hear that Cape May Point was recently named one of the ten most endangered places in the state by Preservation New Jersey. Especially since nearby Cape May is considered such a paragon of historic preservation. The only thing the two places share, though, is a name. The Point, which has a separate municipal government, was created in reaction to Cape May and still maintains its streak of independence.
In the late 19th century, Cape May had a reputation as a party town. Alexander Whilldin, along with a group of "zealous Presbyterians," as historian Joe J. Jordan referred to them, established Cape May Point in 1875 to be a "moral and religious seaside home."
The borough has never shook its identity as a holy land. It became a religious retreat for several orders of the Catholic Church. In 1909, the Sisters of St. Joseph's bought the Shoreham Hotel overlooking the water, renaming it St. Mary's by the Sea.
"Growing up in Cape May Point, they used to retreat here," Reilly recalled. "Hundreds of them wearing habits would be walking down the street."
The Point, described by some as "isolationist," has always stood apart from its neighbor — that goes for its attitudes about historic preservation as well. In the 1960s, residents of Cape May grew concerned about the loss of historic landmarks due to storms and urban renewal.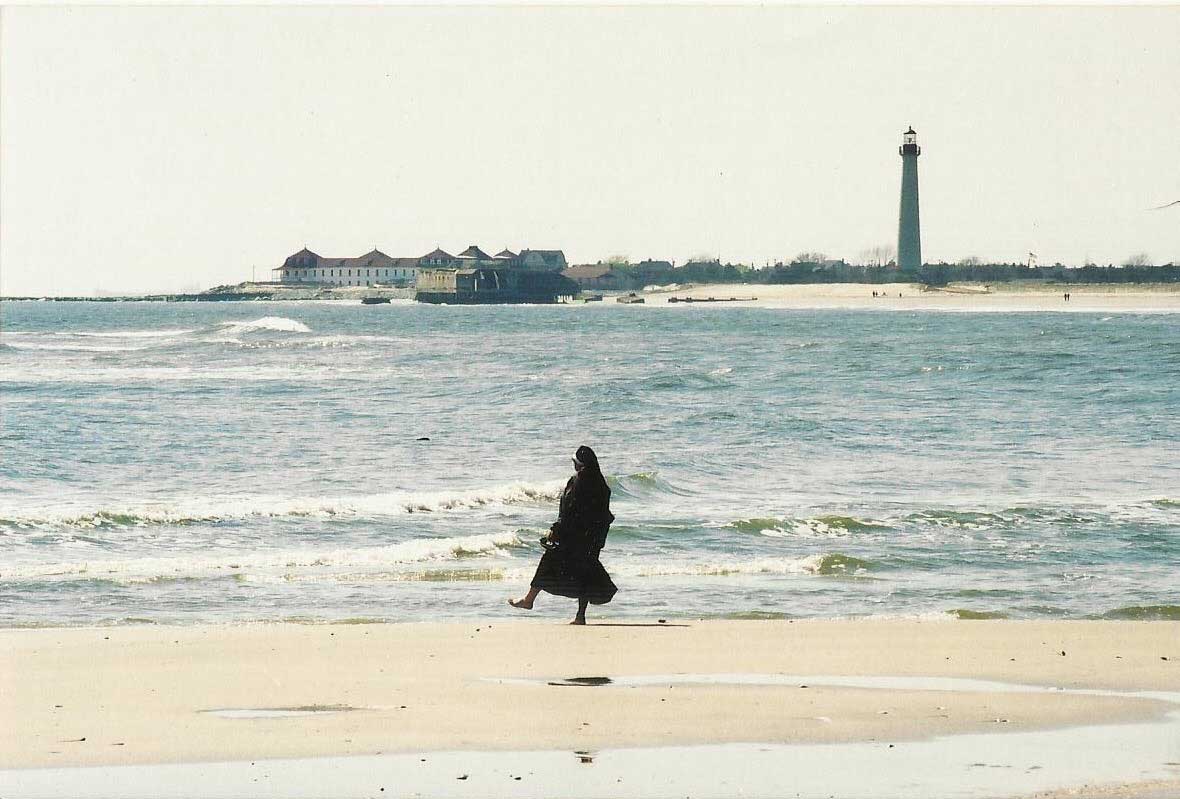 "They were looking at what was happening in Wildwood and saw it disappearing fast," said Harry Bellangy, president of the Greater Cape May Historical Society.
Well-connected residents invited Carolyn Pitts, an architectural historian from the National Park Service, who oversaw a four-year survey. These efforts eventually led to Cape May's designation on the National Register of Historic Places.
What Reilly is trying to do in the Point is what Pitts did in Cape May. Only the task is more daunting. Pitts had certain credentials that gave her influence, especially in applying for grants and assembling a team of researchers.
Moreover, historic preservation laws were more lenient then. In the 70s, when Cape May Historic District was named a national landmark, a person could designate a private residence without an owner's consent. That law was amended as a direct consequence of Cape May's inclusion on the National Register.
"The first thing we recommended John do is to form a nonprofit and start raising awareness," Bellangy said. "There is nothing else in the short-term he can do."
The borough will also need to pass an ordinance forming a historic preservation commission. But even if it becomes law, homeowners still have to consent to a designation.
"He has to get a buy-in from both the council and the community," Bellangy said. "By the time he gets around to doing that, there might be nothing left."
In the meantime, the Sister's of St. Joseph's, whose ranks have dwindled over the years, have indicated that they may demolish St. Mary's — which requires an expensive restoration — and allow it to return to nature.
There is a sort of poetry, in the eyes of the nuns, in seeing this sacred place return to nature, especially for a religious order that has a "commitment to spirituality, the land, and nature," according to Sister Karen Dietrich, general councilor at St. Joseph's.
For many preservationists, however, it's hard to understand why they would want to see a place that is so meaningful destroyed.
Fortunately, the Sisters of St. Joseph's, who have lately been divesting their properties, have been open to selling their properties to restoration-minded owners. Bob Mullock, a borough commissioner, said the municipal government has been working on a proposal that could turn St. Mary's into a science center, focusing on the Point's importance along the migration route for birds and Monarch butterflies.
In the meantime, the nuns have a farewell ritual planned at St. Mary's at the end of the summer.
"The ritual in September is a way to provide an opportunity for many of our sisters and friends for whom this place has been so significant to gather one last time for a special prayer and sharing of memories and blessings," Dietrich said. "It will be a chance to savor and say goodbye."