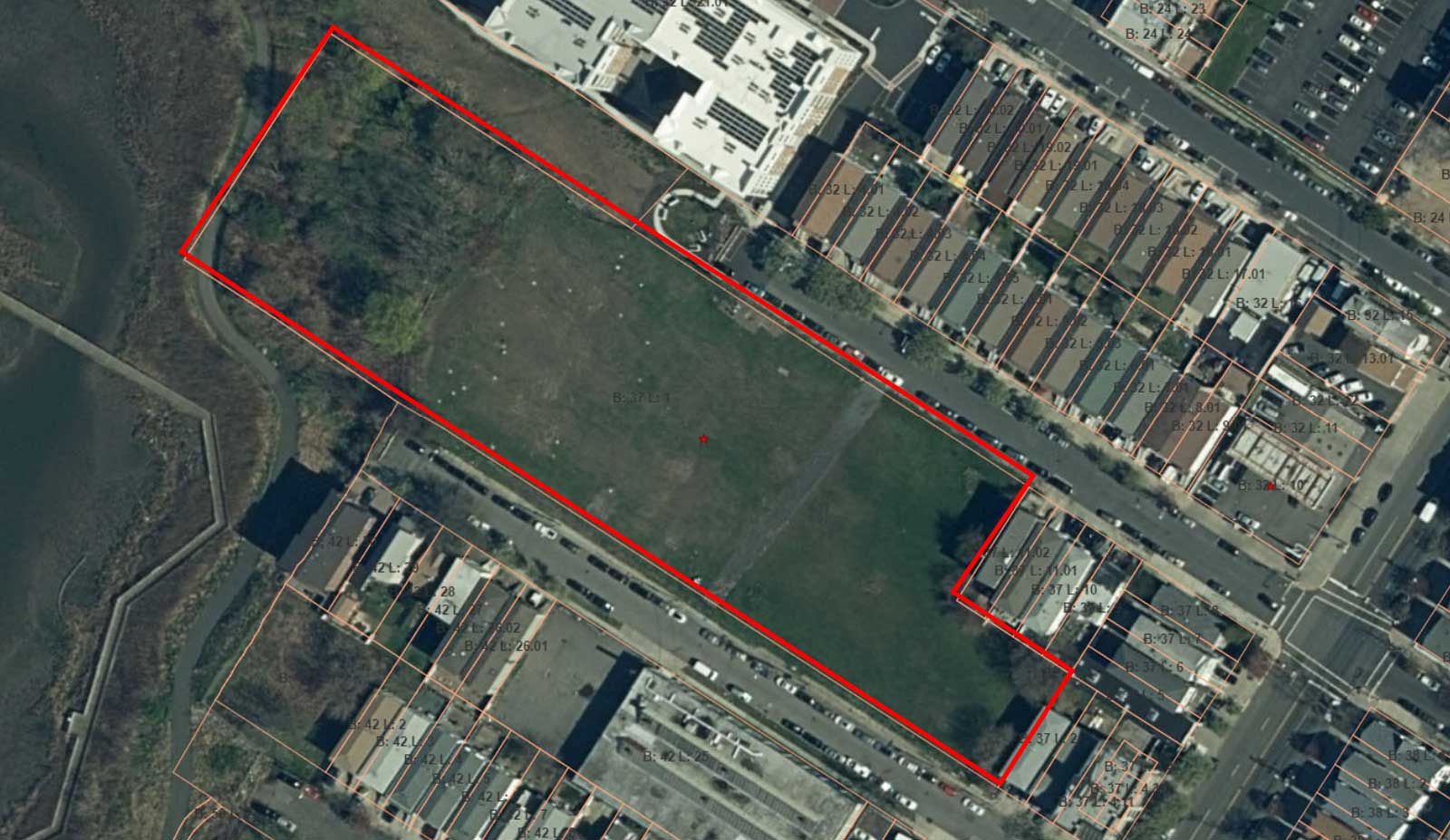 Officials in Bayonne will soon consider allowing an established development to expand across the street as a Fairfield-based company is looking to enlarge their footprint in the Peninsula City.
Woodmont Properties has applied to the city's planning board to revitalize a vacant lot known as the former Bayer site. The property, across from 190 West 54th Street, is currently undergoing an environmental remediation due to decades of previous industrial use.
The proposed expansion would eventually be included in the Liberty Bay Club complex, which was recently rebranded from the Woodmont Bay Club. That development, opened in 2019, includes 220 rental units inside a four-story building.
The planned second portion would also rise four stories and consist of 85 units, breaking down as 37 one-bedroom apartments and 48 two-bedroom spaces. Designed by Holmdel-based Sonnenfeld + Trocchia Architects, the entrance to the L-shaped building would front 53rd Street and include a new walkway that connects with the adjacent Richard Rutkowski Park.
A parking area to be entered via 52nd Street would include both surface and garage spaces under the plan. The garage portion would feature eight spots for cars plus an additional 130 surface spaces including five for compact vehicles.
The exterior of the proposed expansion is set to utilize brick veneer with fiber cement panels on the top floor. The application does not specify if potential residents of the new building would have access to the pool and other perks at Liberty Bay Club's first phase, but it does note that a first-floor amenity space would be featured at the new building.
The planning board is scheduled to hear the development's application during their August 9 meeting, which is being held at City Hall (630 Avenue C) inside the council chambers. It is scheduled to begin at 6:00 p.m.
The proposed expansion of the Liberty Bay Club is one of two notable applications scheduled for review by the board, as the long-delayed 18-story expansion of the Silk Lofts development is also listed on the board's agenda.
UPDATE: The planning board has carried the Liberty Bay Club application to a special meeting to be held on Monday, August 22.