Bayonne, once the New Jersey coast's best-kept secret, is poised for a wave of urbanization. This rapidly gentrifying area is drawing New York and New Jersey young creatives reminiscent to that of Brooklyn's Bushwick in the early 2000s.
Bayonne has recently turned into a real estate development hot spot with some exciting multi-family properties coming to the market. With rental rates well below Bushwick, Bayonne is fast-becoming the ideal neighborhood for spacious industrial-style living complete with coveted Manhattan views.
In 2014, Bayonne began to change its attitude toward economic development as Mayor Jimmy Davis introduced a forward-thinking economic perspective to the area. His focus on progressive town planning and financial incentives are lifting the city from economic lulls. According to council records, over 3,400 units have been approved since 2010, the majority of which have happened after 2014 through individual re-development plans. This huge influx of real estate development is comparable to that of Bushwick, which has seen the construction or approval of approximately 1,300 residential units since 2014.
Despite Bushwick's flood of development projects, the approval for a 900-unit conversion of the neighborhood's local Rheingold Brewery, and plans for an additional 500 apartments at nearby Monteith Street have stirred community concerns of transport and affordability This has led many local young creatives to begin their search for an alternate location to call home. Cue Bayonne; A city where residents can afford their rent without having to sacrifice transport to Manhattan, nightlife or amenities.
Recent upgrades to Bayonne's public transport system and plans drafted for a new ferry route direct to Manhattan's 39th Street are dramatically changing the appeal of Bayonne's transit corridor between 17th and 25th Streets, further adding to the city's hype.
Residential real estate located along this transit corridor has seen a massive boom, sitting safely anchored by easy access to Manhattan's Financial District via the modern, eco-friendly Light Rail and the recently upgraded PATH system. So far, at least ten development projects have surfaced—from re-purposed industrial warehouses to new constructions featuring brick and glass facades. The highlight of these developments is the Silk Lofts building, a converted Brassiere warehouse boasting historic details and "post-industrial elegance."
Among other developments catching the eyes of trendy Bushwick hipsters through offerings of lower rents and easy escape from the impending L train shutdown are Park Bayonne, Skye Lofts (North and South), and 175 West 7th Street. The latter is located on prime development land with iconic views of Manhattan to the east and the Bayonne Bridge to the south.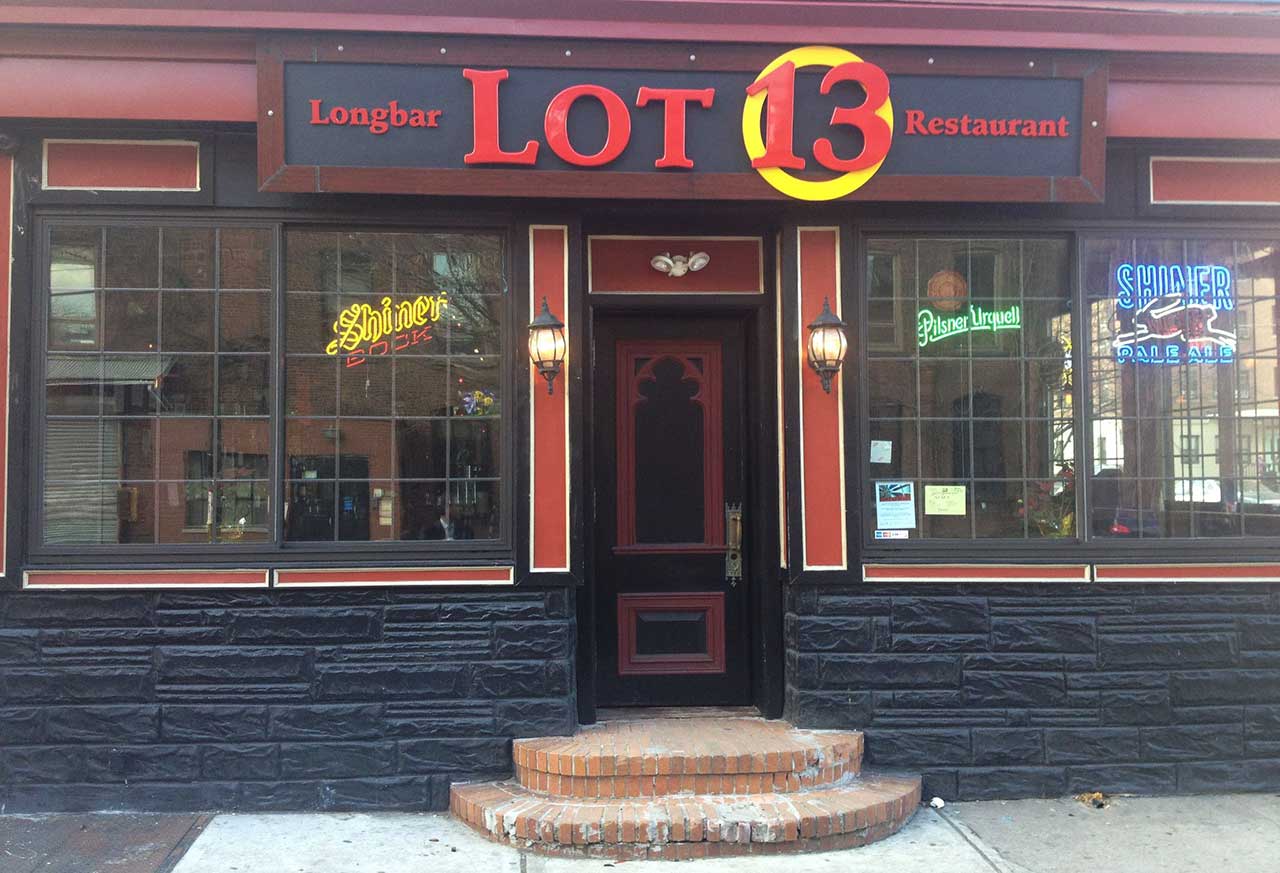 As far as nightlife is concerned, Bayonne is on track to bring the "Gold Coast" back to life through huge re-zoning and structural changes centered around East 22nd Street and Avenue E. There is potential on every street corner to transform under-utilized properties into new-age retreats like Lot 13, voted by 'Yelpers' as the number one hipster bar in Bayonne. Driving through the "Gold Coast" streets, it is easy to see how in the not-so-distant future, many of the buildings in the evolving transit corridor will follow suit.
Bayonne by the numbers:
22.8% between the age of 18 and 34
0.0 Homicides per 100,000 people
Lower vacancy than Jersey City (7.9% and 14.5% respectively)
Average active rental price is $1,675 compared to $2,540 in Bushwick
Bayonne versus Bushwick rents:
Available rentals near East 22nd Street, Bayonne:
40 West 19th Street – 3 Bed | 2.5 Bath | 1,567 SQFT | $2,495
45 West 18th Street – 1 Bed | 1 Bath | 491 SQFT | $1,295