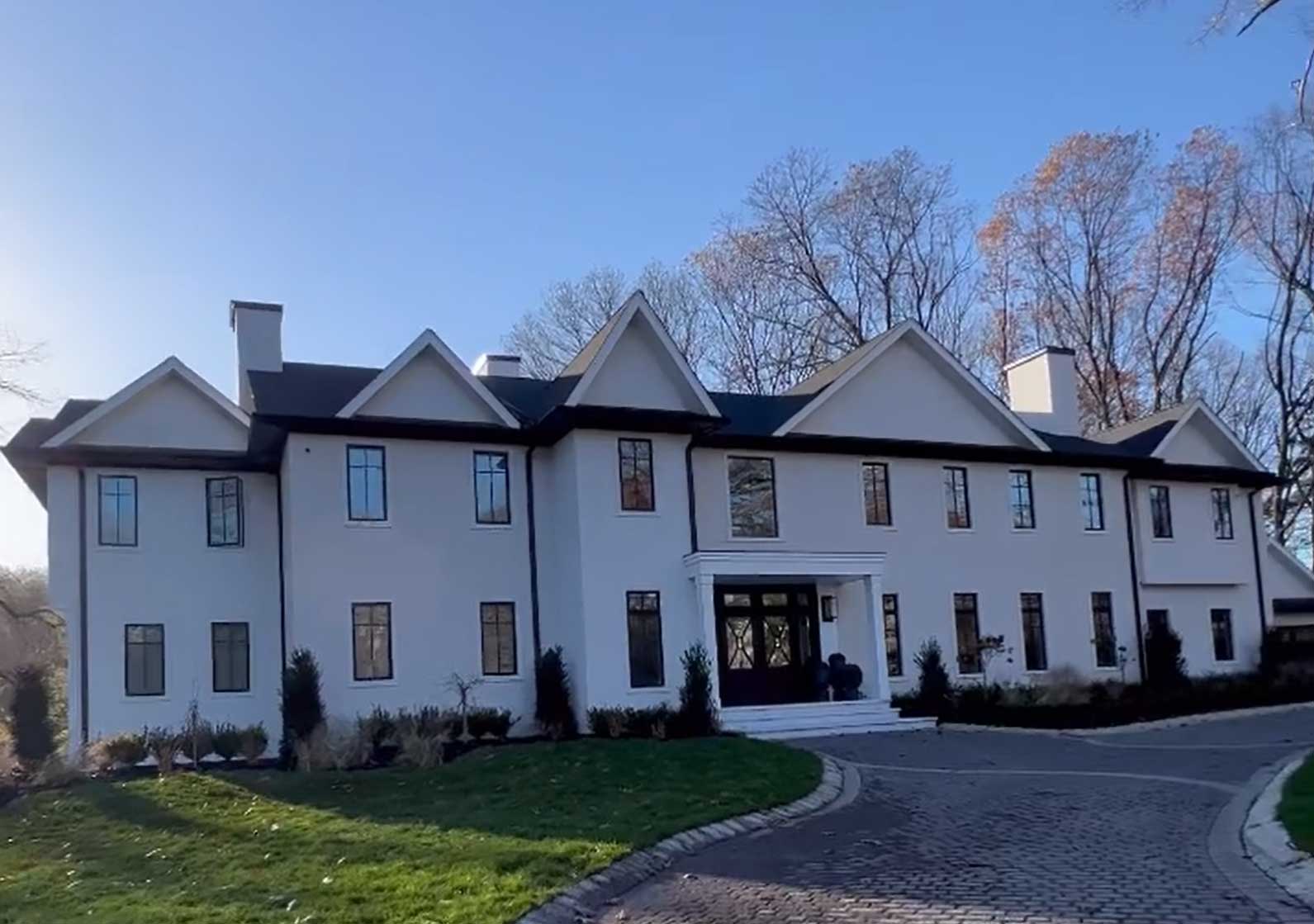 As the clock ticks down to the season premiere of The Real Housewives of New Jersey, franchise mainstays Joe and Melissa Gorga are settling into their new house that was completely rebuilt and customized over the last two years.
Back in December 2020, the Gorgas sold their former house in Montville, New Jersey for $2.5 million. The mansion was their family home for over 12 years and a frequent fixture during the couple's run on the Bravo TV reality show. Similarly, Teresa Giudice sold her infamous Montville home before moving into a new home in Montville with her now husband Luis Ruelas.
Joe and Melissa, who share three children, quickly purchased a home the next year in the West Gate Urban Farms community for $950,000. The property, situated along a leafy section of Bergen County, spans about an acre and a half and had been a construction site since January 2022.
The New York Post reported that the couple took out a $500,000 loan to finance the build-out of their new abode, which was designed and reconstructed by Joe Gorga through his home-building company. Melissa Gorga shared a sneak peek at the house with her 2.7 million Instagram followers late last year when the family officially moved into the residence.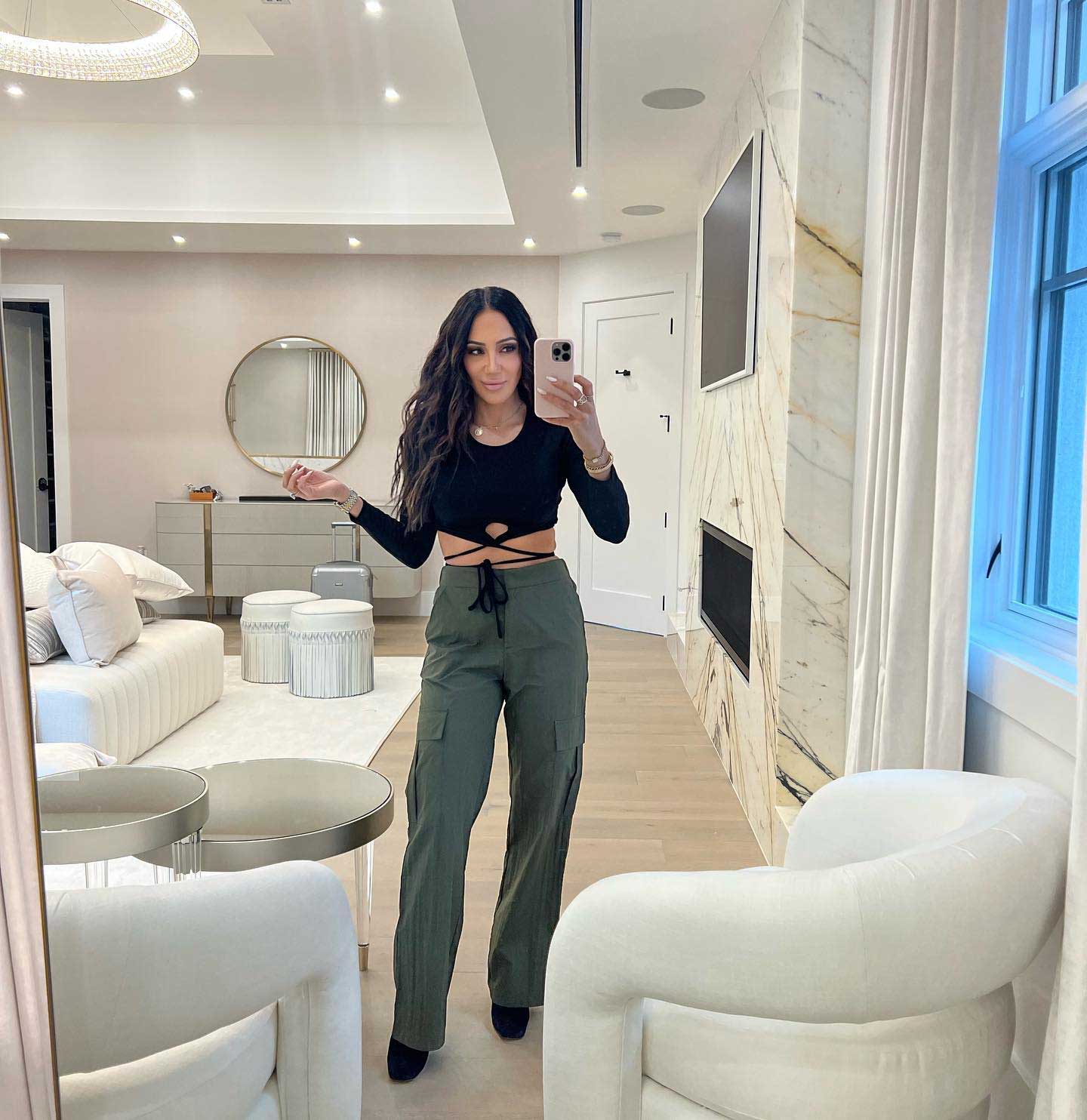 Melissa Gorga's new house, which features a sleek black-and-white exterior and is a bit larger than the previous home on the lot, sports a decidedly modern design with some nods to the past. Melissa has showcased a home office on her social media as well as a roaring 20s-inspired bedroom complete with her "dream closet," a built-in fireplace, and a fluted wall design.
The kitchen at the Gorga's new home features two oversized islands and a barstool seating counter, while a variety of impressive chandeliers can be spotted on the @melissagorga Instagram account.
Melissa has been giving shout-outs to a few of the designers and companies that the couple worked with on their new home, which include High Bridge-based Boutique Closets & Cabinetry, Stone-Tech Fabrication, Avenue Lighting, Fuda Tile & Marble, and Yelena Gerts with House of Style & Design.
The Gorgas have been active in the New Jersey real estate market in recent years outside of Joe's house-flipping business. The pair sold a Paterson investment property that they purchased in 2018 for $149,000 last year for $525,000, turning a nice profit on the deal.
The couple also found a buyer for one of their two Toms River beach homes. A three-bedroom house purchased by the Gorgas in 2005 for $450,000 was sold last year for $460,000, while a second house along the Barnegat Bay, which includes a pool, cabana, and a pier with two boat lifts, was listed in 2021 for $2.9 million but failed to find a buyer.
The Gorga real estate empire has not been without a few controversies over the years. Their former real estate agent Michelle Pais has publicly accused them of owing her thousands of dollars, and All About The Tea reported on a lawsuit from November that alleged Joe owes $30,000 to a concrete company for construction materials used on their home. There are also rumors that Joe Gorga has allegedly been caught shoplifting from Home Depot and banned from certain New Jersey locations.
In March 2023, it was reported on Reddit that Joe and Melissa Gorga's new house was already undergoing some maintenance to the roof and front exterior, with one Reddit user comparing the house to the Winchester Mystery House.
I'm weak 🤭 What are they thinking 🥴 #RHONJ pic.twitter.com/MVLebaosTm

— Melissa's Old Nose (@MelissasOldNose) April 6, 2023
In June 2023, an upgraded exterior facade to the unique Gorga mansion was revealed via Melissa's Instagram.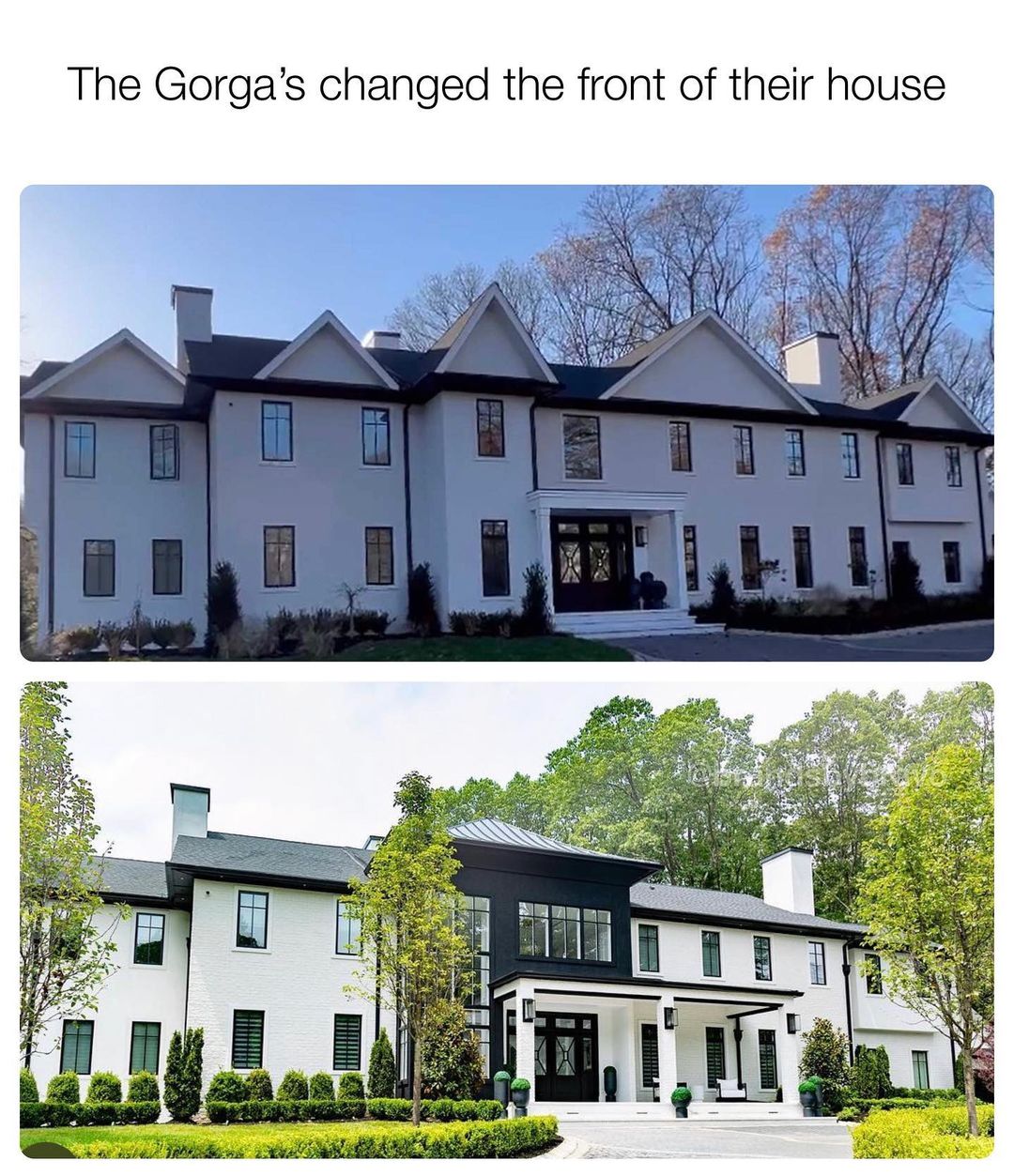 What town is Melissa Gorga's house in?
Melissa Gorga's new house is located in Franklin Lakes, a borough that has historically housed many other cast members during the run of The Real Housewives of New Jersey. Jacqueline Laurita, Kathy Wakile, and Caroline Manzo have all called Franklin Lakes home during their time on the show, which will enter its 13th season later this year.
Did the Gorgas move into their new house?
Yes, both Melissa and Joe announced the move in November 2022 on their social media accounts. The family even had a little time to decorate their new digs for the Christmas holiday, which they celebrated in the mansion.
It's unlikely that viewers of the upcoming season of the show will get a glimpse at the finished version of the Gorgas new house, as the latest Real Housewives of New Jersey edition was shot throughout last year prior to the home's completion. However, a peek into the construction process could certainly be in the cards during the season and a big reveal of the home could theoretically occur in the finale.
When does Real Housewives of New Jersey Season 13 premiere?
Reality fans will just have to stay tuned for now, as the new season of the Real Housewives of New Jersey premiers on Tuesday, February 7 at 9 p.m. The show airs live on Bravo TV, with episodes available for streaming the next day on Peacock.