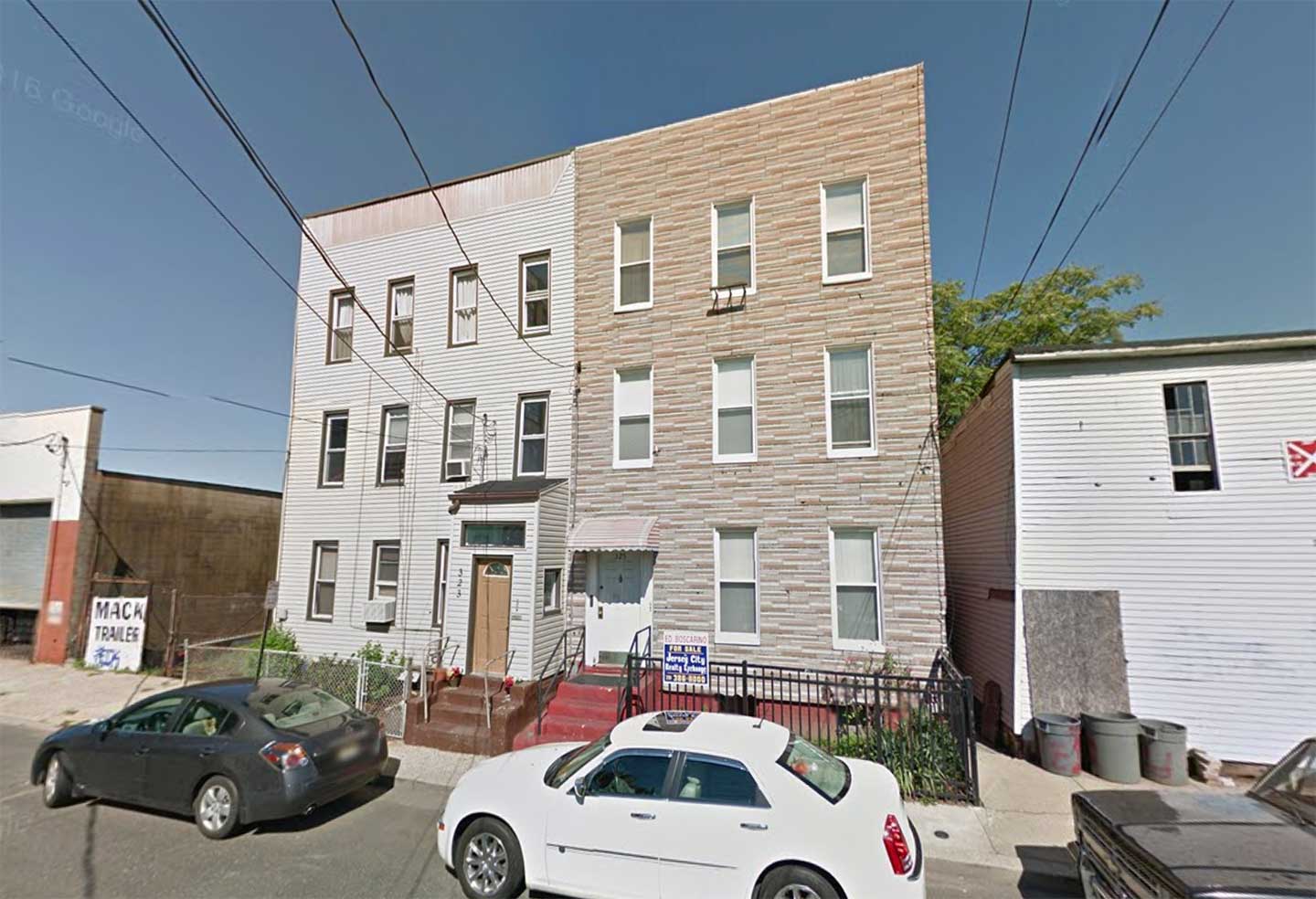 Developers are planning a seven-story structure at 323-325 Pine Street, between Johnston Avenue and Ash Street, in Ward F. The building is slated to include 20 residential rental units, two of which will be designated as affordable. Seven parking spaces will be included in the complex, which is being developed by Opis Partners, a Lower Manhattan-based firm founded last year by Una Fogarty, Nisha McGreevy and Kirtna Pai that is 'focused on evolving neighborhoods in the NY and NJ metropolitan areas'.
Robert Verdibello, Esq., who represents the developer, told the Jersey City Redevelopment Agency (JCRA) in July that the project will include a mixture of one-bedroom, two-bedroom, and three-bedroom units, and that the developer was planning to meet with a local neighborhood association to allow residents to review the plans. The JCRA designated Opis as the site redeveloper in August.
The site is located in the city's Lafayette neighborhood within the Morris Canal Redevelopment Plan Zone, close to the Conrail tracks. Currently, the property consists of two three-story multifamily houses dating back to the end of the 19th century. The homes were acquired by 323 Pine Acquisition, LLC and 325 Pine Acquisition, LLC for a combined $659,900 in October and December of 2015, according to NJ Parcels records.
Preliminary and final major site plan approval and variances regarding the building's height and number of stories were granted by the Jersey City Planning Board during its meeting on October 18th.
In the 16 years since the Liberty State Park Station on the Hudson-Bergen Light Rail opened nearby, this part of Ward F has seen an increase in residential development, yet several signs of the neighborhood's industrial past remain in the area surrounding the property. A massive six-story abandoned warehouse covered in graffiti sits just across the street from the lot, in addition to several vacant tracts. The warehouse was slated to be converted into lofts a decade ago, but it has continued to remain empty.
However, just next door to the 323-325 Pine property, there are additional signs of the community's future. The Jersey City Planning Board approved plans in July for two new six-story residential apartment buildings at 313-321 Pine Street, the site of the Mack Trailer Repair building. The proposal by GND Builders, LLC calls for one building to have 44 units and 29 parking spaces and for the other to have 36 units and 28 parking spaces.