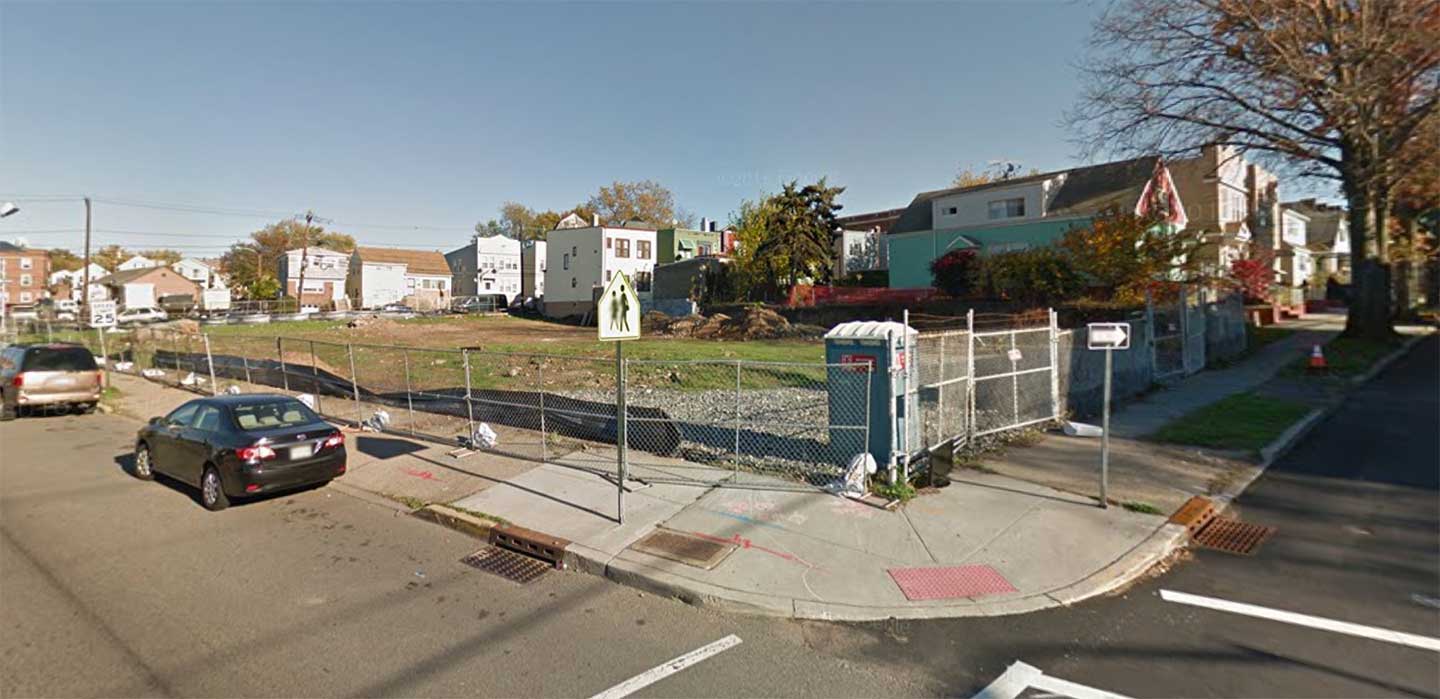 For over a decade, a large lot has sat vacant along a heavily-traveled corridor in the Greenville neighborhood of Jersey City. While similar properties across the city began seeing new use within the past several years as part of the development boom throughout the Gold Coast, this 29,000 square foot tract, once occupied by a Kars 'R' Us auto dealership and a Ryder truck rental outlet, has been untouched. Now, developers are planning for a new building to come to the site.
The mixed-use development, one of the first recent projects in the area, will rise at 1542-1558 John F. Kennedy Boulevard, between Custer Avenue and Gates Avenue, in the Greenville neighborhood of the City's Ward A. City records show that the building is slated to be five stories tall, and will include 68 residential units and commercial space on the ground floor when completed. 79 parking spaces will be provided on-site, according to county documents.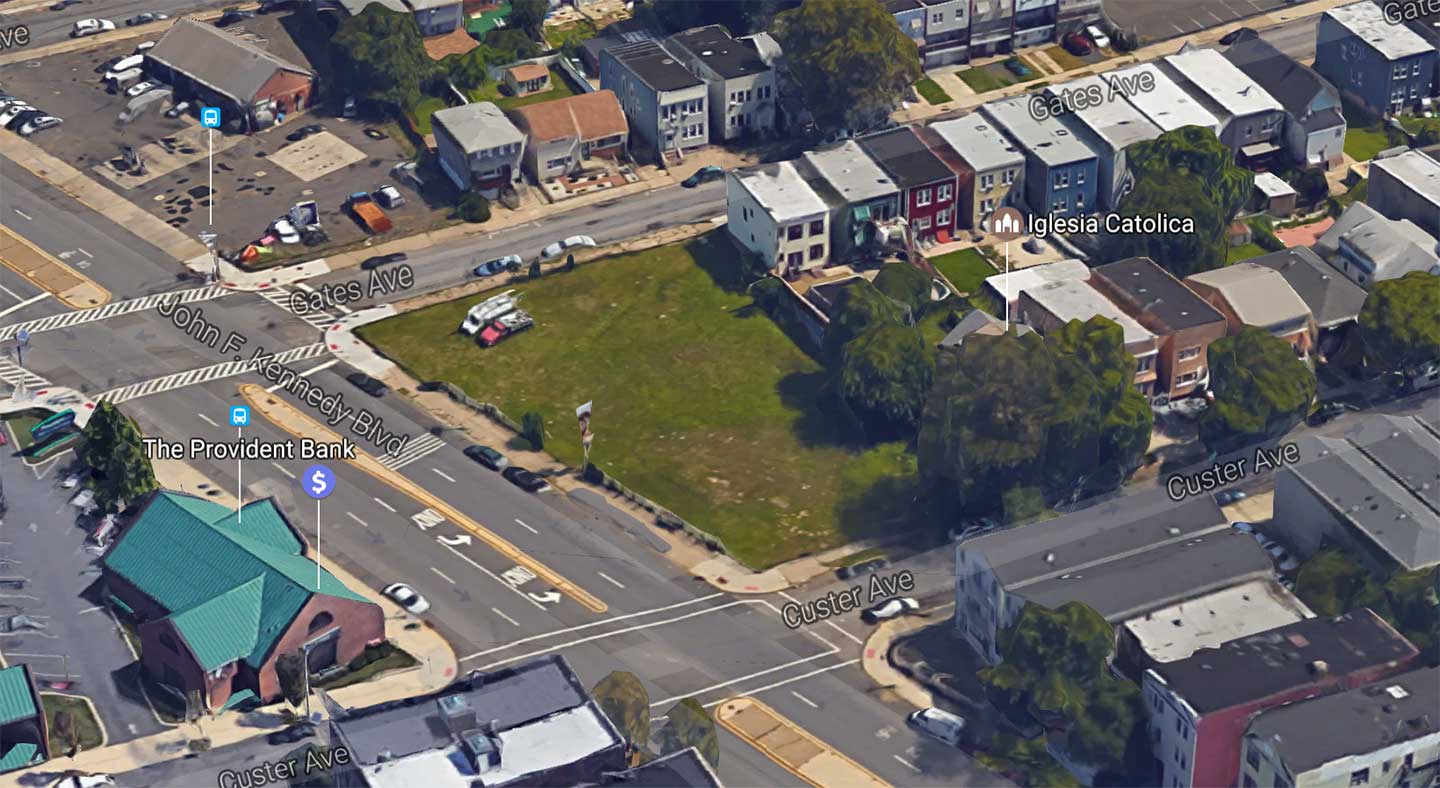 Myneni Towers, LLC, which was registered out of Route 440 in Jersey City in 2015, is proposing the project. The company's request for preliminary and major final site plan approval with a variance regarding minimum required parking for commercial uses was granted by the Jersey City Planning Board during a meeting in April 2016. In addition, the project gained approval from the Hudson County Planning Board in August 2016.
According to NJ Parcels records, Myneni Towers acquired the property in May 2015 for $1.6 million from 1536-58 Kennedy Boulevard, LLC of Communipaw Avenue. The site sits just a few blocks from the Bayonne city limits, and is within walking distance of Mercer, Columbia, and McGovern Parks, as well as Alexander D. Sullivan Elementary School and several local businesses like Neptune Bakery and Deli. NJ Transit buses 10 and 119 connect the community with Journal Square and Midtown Manhattan's Port Authority Bus Terminal.