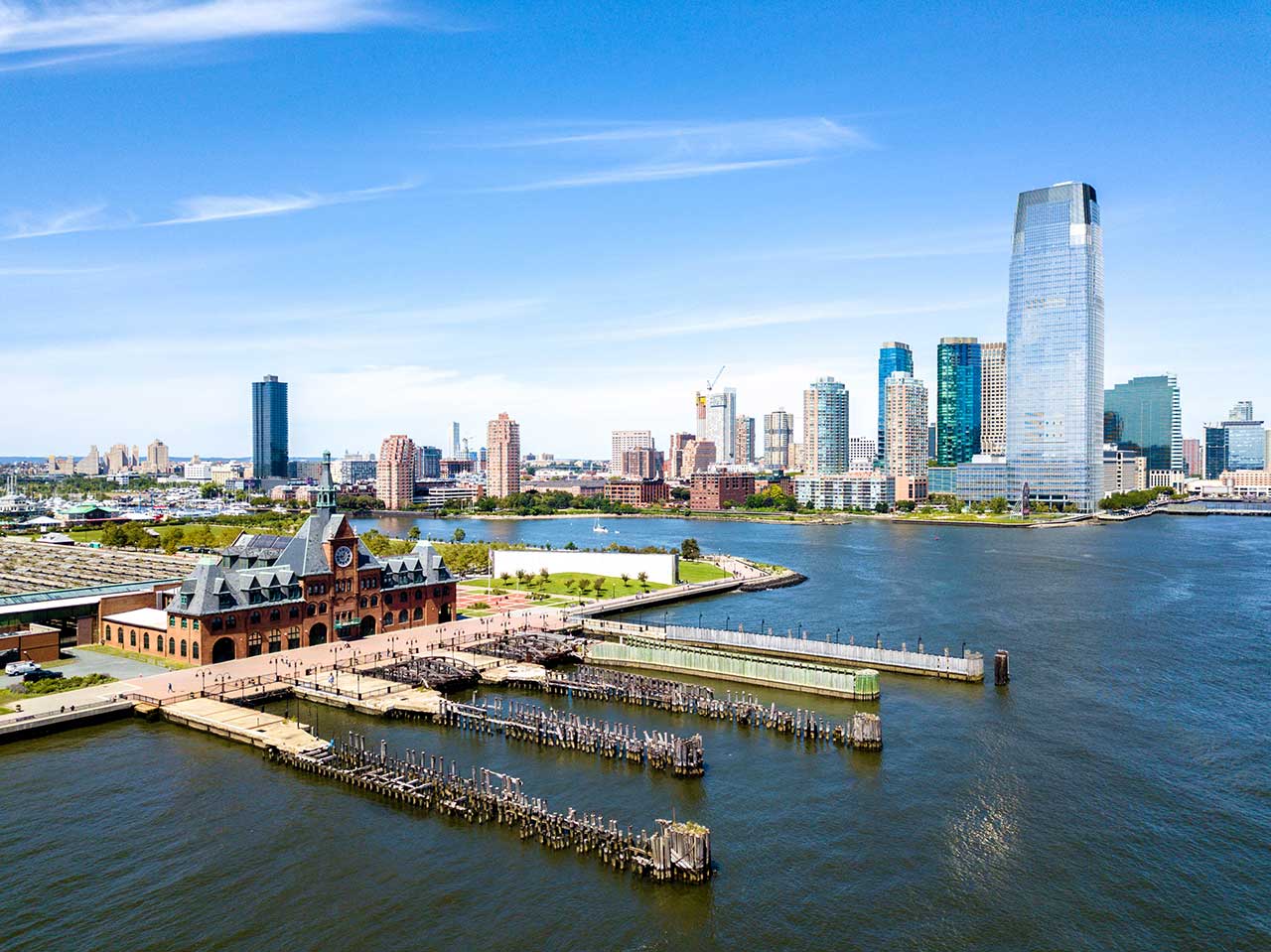 Many still affectionately call Jersey City 'Chill Town,' but Boom Town might currently best describe much of the landscape. Years of major development along the waterfront have started to spread to Downtown's fringes and beyond, and a hot real estate market branching out to western neighborhoods is being felt by many residents, for better or worse.
As rents and prices continue to climb, the affordability of living here has become one of the biggest issues during this campaign season. Mayor Steve Fulop, running for a second term, says that creating more affordable housing has been a central piece of his administration's agenda, and a focus since day one.
"We set forth an agenda [when we first took office] that projects that built affordable housing throughout the city – not just in Wards A and F – would be incentivized, particularly in Downtown," says Fulop spokesperson Jennifer Morrill. "As such, our administration created the first two 80/20 housing developments on the waterfront in more than three decades." The project call VYV recently opened its apartments to residents.
The Fulop administration claims that they have created or preserved more affordable housing during his first term than former Mayor Jerramiah Healy did during the previous eight years, specifically touting new senior units at the Catherine Todd Housing on Montgomery Street. Morrill also touted a collaboration with the Hudson County Building Trade that built 34 units of housing for homeless veterans, a partnership that has an additional 20 units in the pipeline.
Morrill told Jersey Digs that the mayor also commissioned NYU and Columbia to do a joint affordable housing audit of the city, which outlined the current inventory and assesses future needs. The city has used that information to create an affordable housing navigator, which helps connect residents with available affordable units and provides information on requirements.
But Bill Matsikoudis, running against Fulop in the November 7th election, doesn't believe it's enough. "Jersey City has an affordable housing crisis," he says while disputing several of Fulop's claims. Matsikoudis says that many of the projects on the city's navigator were constructed during the Healy Administration, and questions Fulop's tactics when it comes to creating new affordable housing.
Matsikoudis cites the Hudson Exchange development as an example. While 20% of the development's units are designated as affordable, the state gave the developer $40 million in grants and the City awarded the developer a 25-year tax abatement. He says that generosity has brought the contractual Payments In Lieu Of Taxes (or PILOT) from the developer to an exceptionally low 7% of annual gross revenue.
"The project will produce 177 affordable units out of 867 units, but the affordability controls will only last 25 years, at which time, the developer can then rent them at market rents," says Matsikoudis. "Additionally, the units will only be available to applicants making 80% of AMI (or Area Median Income), and thus people who are classified as very low and extremely low income will not be able to live there."
In addition to his desire to create an Office of Affordable Housing within the Division of Community Development, Matsikoudis wants to study the real estate market and modify affordable housing requirements in redevelopment plans. He claims that out of Jersey City's approximately 100 redevelopment plans, less than 15% of them require affordable housing.
While exact numbers are hard to pin down, it's undisputed that several of the city's plans, including the Journal Square 2060 Redevelopment Plan, do not have any affordable housing requirements. Fulop has publicly stated he wants to review that plan, in particular, to "better reflect priorities," and Matsikoudis supports adding new affordable requirements to emerging neighborhoods.
"The redevelopment areas with the hottest real estate markets will bear a heavier burden of providing affordable housing, as the market will enable developers to bear this out," Matsikoudis says.
To learn more about the candidates and their positions on affordable housing, visit the websites of Steve Fulop and Bill Matsikoudis.