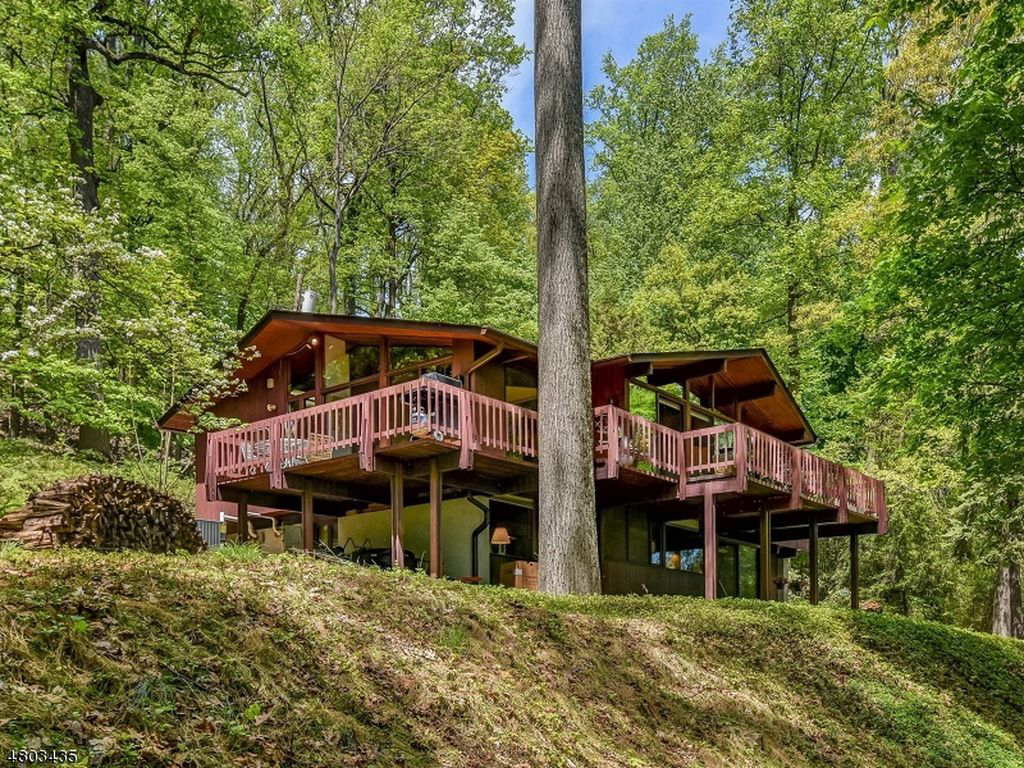 Built in 1982, on a wooded lot, this unique home is located in Montclair, asking $799,000. Tucked away amongst the trees, but in close proximity to the city, this home gives the perks of country living with the conveniences of city living.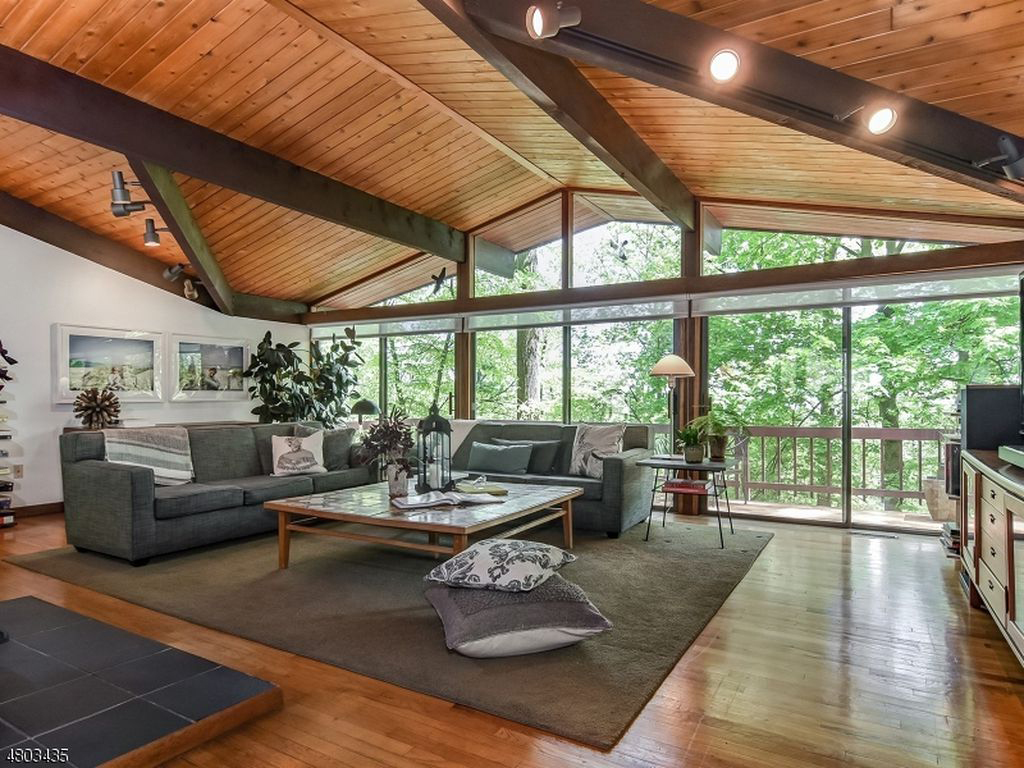 Developed by Deck House Builders using the Post and Beam construction method, the home boasts vaulted ceilings all throughout the main level which sports an open concept plan. The combination of high ceilings and open plan create an expansive space that fills with light.
The exterior of the house is clad with Western Red Cedar. The roof extends past the walls of the house, creating an overhang that provides shade to part of the balcony that wraps around two sides of the house. Being such a wooded area, the deck brings residents up into the trees — creating a connection between nature and the home.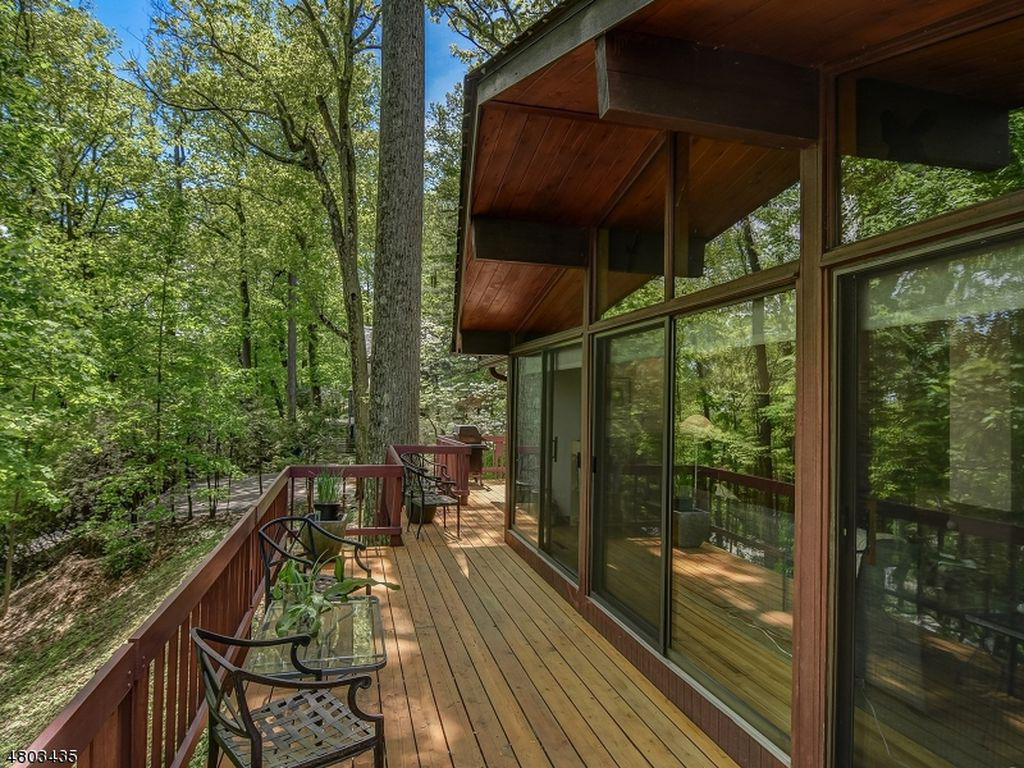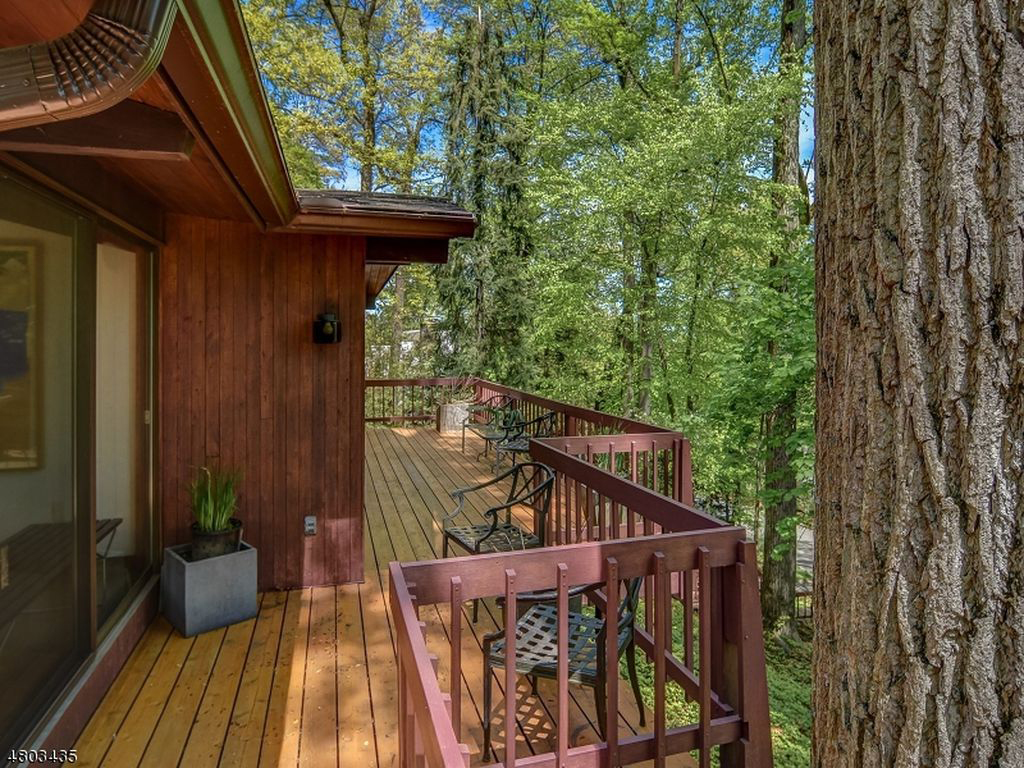 The interior has lots of warm tones as well as an open cabin-style layout with large windows and clean, modern, finish materials that complete the concealed yet bright space.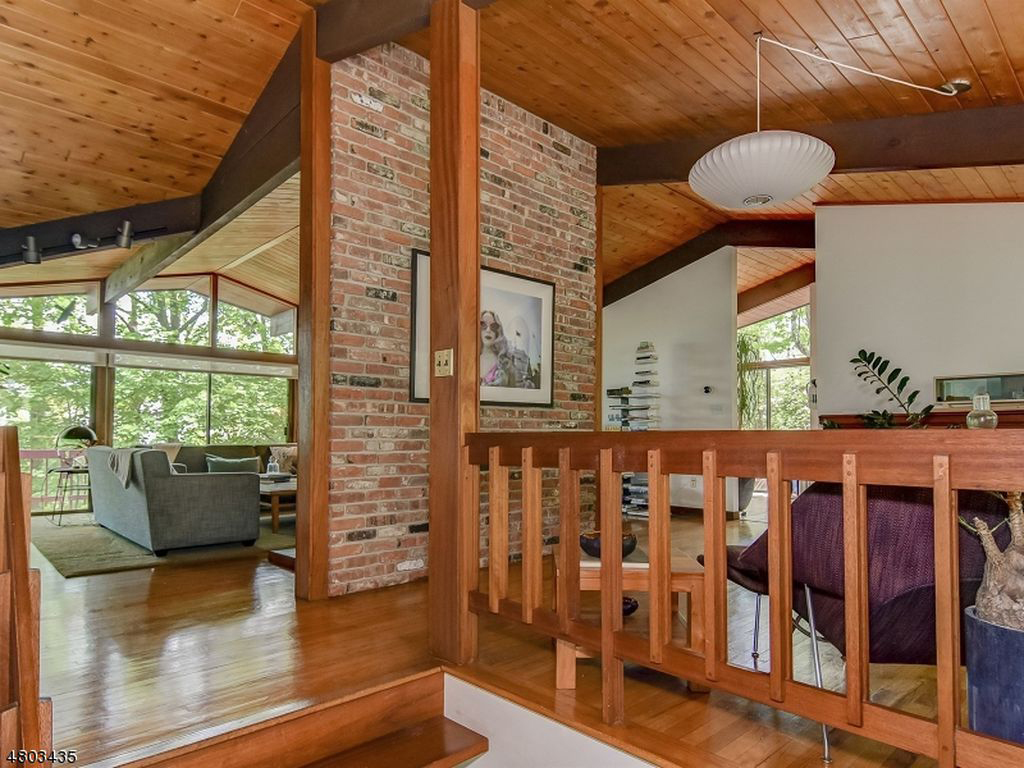 A balanced palette of materials also brings a refined taste to the home's interior. The floors and ceilings, both of wood, are contrasted by the dark, thick, wood beams that make up the home's exposed structure. Additionally, there's a brick partition wall, separating the two living spaces.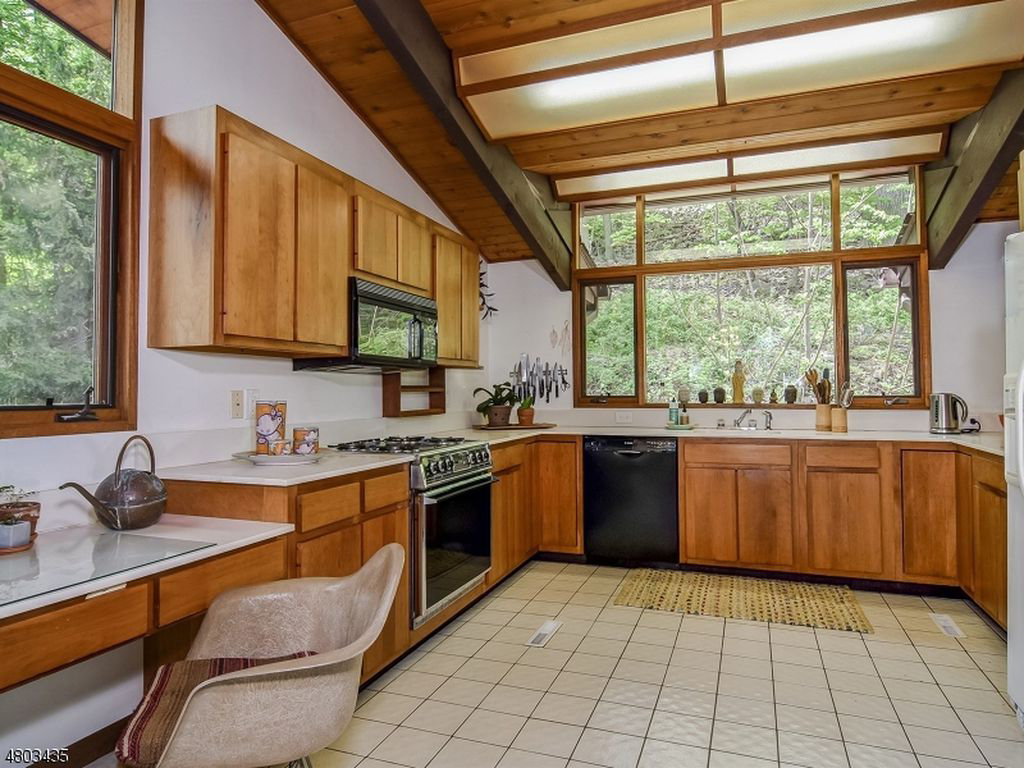 The home, located at 280 Highland Avenue, is asking $799,000.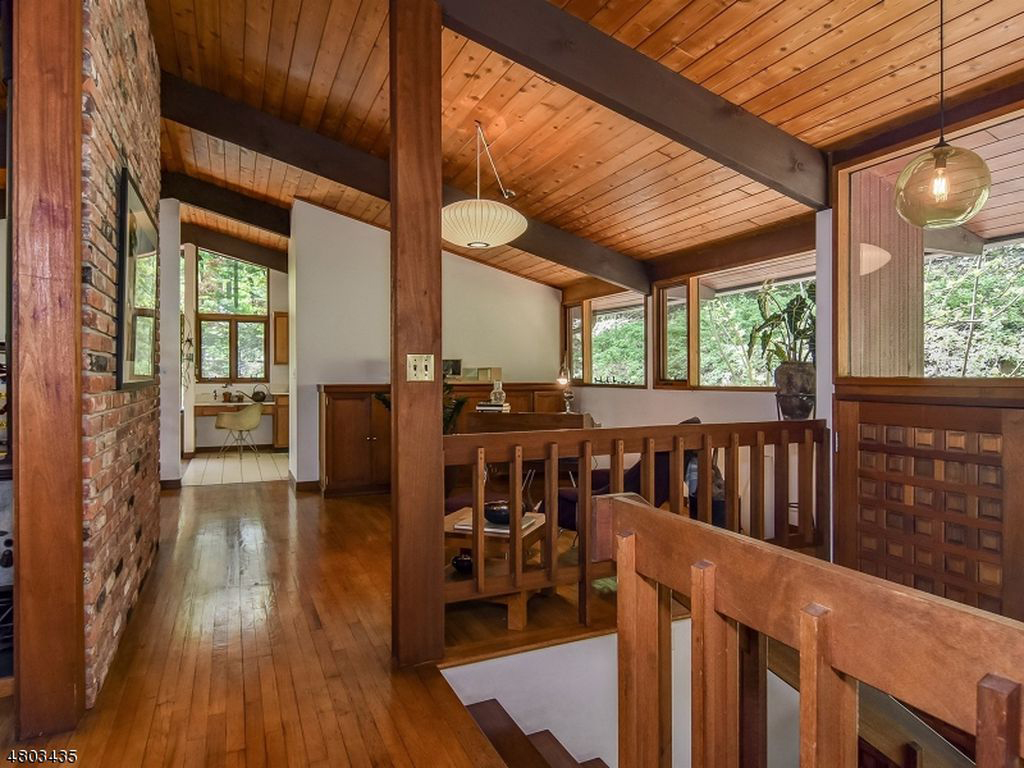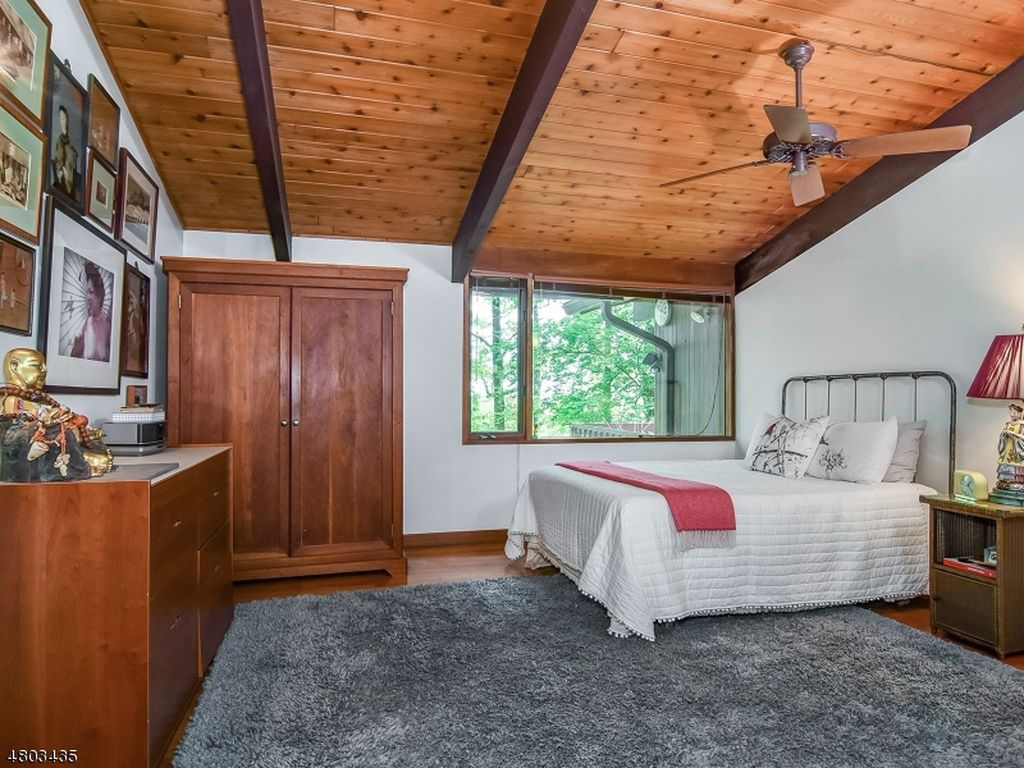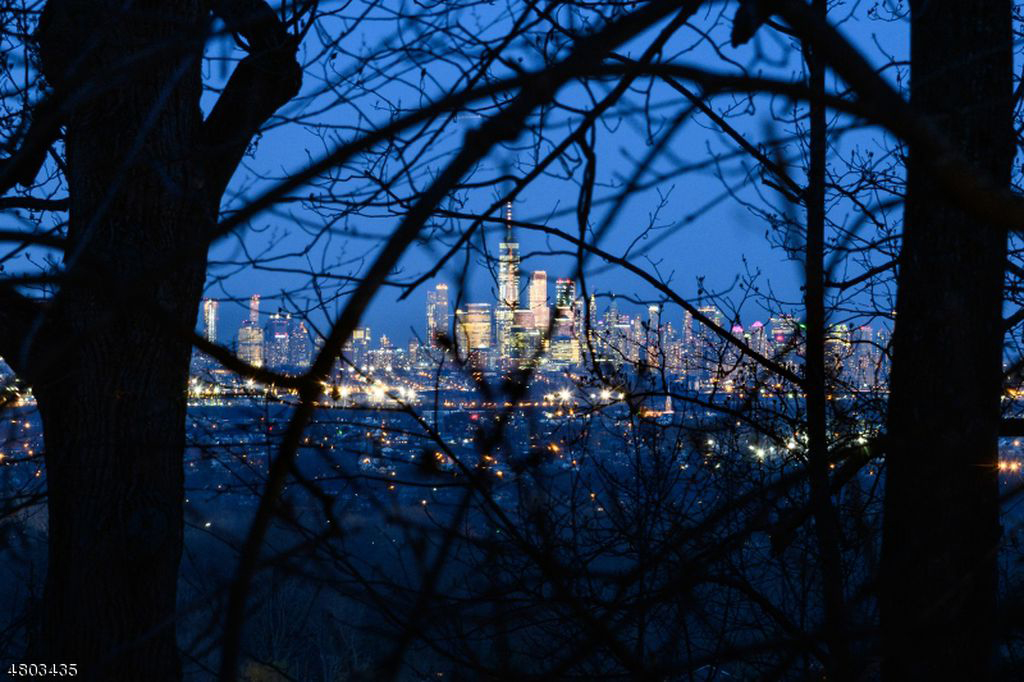 Listing: 280 Highland Avenue [Zillow]
—