Home Boutique opened on March 1, on the second floor of 289 Grove Street in downtwon Jersey City, and offers an ever-changing variety of vibe-shifting products, including home decor, self-care, and items for pets. Owner Saar Al-Mahdi aims to sell items with a holistic approach that give the buyer a lift, whether it be lavender bath crystals, clothing, or a hand-sewn pet bed.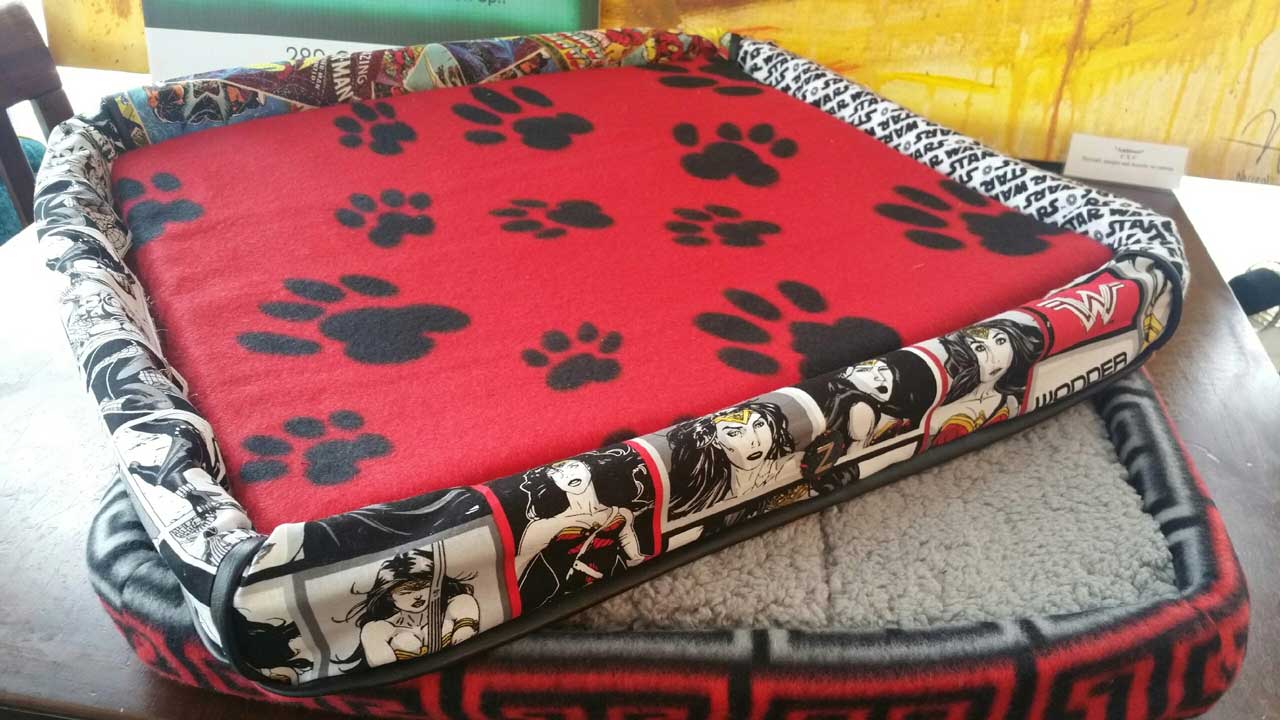 One of the top-sellers so far has been the bath balms — a small item that transforms a shower into an aromatherapy-infused steam room. Another popular product has been a pet care item for dogs that when applied to fur not only acts as a natural bug repellent but also leaves the coat soft and shiny. "I also take custom orders," explains Al-Mahdi. "For example, I made a pet bed for a customer who loves comics and reupholstered chairs for local Jersey City restaurants including Brightside and the soon to be opened Luna." The store also displays work by local artists, available for purchase.
"You can come here to find an array of eclectic pieces or all natural self-care products to bring a little zen into your world," says Al-Mahdi. Home Boutique's plans for the future? "We will be holding fun workshops for easy ways to incorporate feng shui or balance in your home to assist with daily stresses, making your own home trinkets, and ways to give your favorite furniture pieces a face-lift."
Home Boutique is open Wednesday through Sunday at 11 a.m. and has appointment-only hours on Tuesdays.