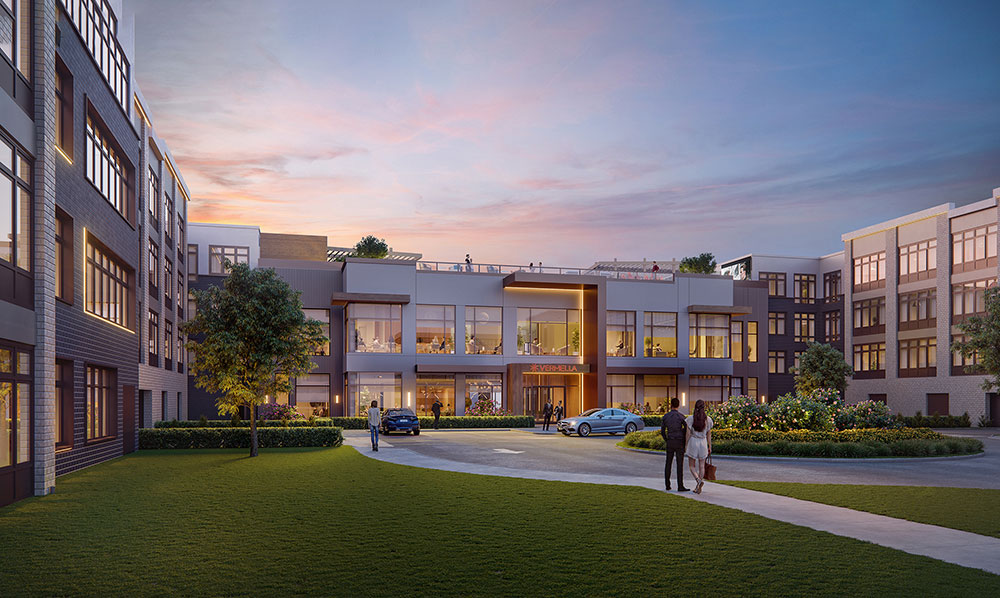 Plans that would facilitate the development of hundreds of additional residential units around the relatively new Vermella Union complex will soon be up for approval.
Developer 1011 Morris Avenue Urban Renewal, LLC, which has the same address in Carlstadt as Russo Development, is planning the third phase of its project in Union Township near the Kean University campus and Union Station.
The company is seeking site plan and subdivision approvals in connection with plans for two new apartment buildings and 12 townhome buildings, according to a notice of hearing.
The notice states that one of the buildings would include "approximately 309 multi-family market-rate apartment units," an "amenity courtyard," a pool, and 6,881 square feet of retail or restaurant space.
Another building would reportedly contain "44 affordable apartment units" while the townhome buildings would bring "approximately 118 for-sale townhome units to be constructed in phases" to the development.
Meanwhile, the notice indicates that part of the site's northeastern portion would "remain open space and include proposed outdoor amenities on top of the existing stormwater management chamber" while other parts of the premises would contain a new parking deck and surface parking.
These plans are scheduled to go before the Union Township Planning Board this Thursday, January 28, at 7:00 p.m., according to the notice.
Vermella Union has been developed over the last few years at the site of the old Schering, Schering-Plough, and Merck pharmaceutical campus not far from Elizabeth and Hillside. The development, which includes the Shoppes at Vermella Union and a partially completed residential section, is already one of the region's largest new mixed-use complexes.
Russo Development has previously stated that over 1,250 apartments will be included at the site once Vermella Union is finished.
Note to readers: The dates that applications are scheduled to be discussed by the Union Township Planning Board and other commissions are subject to change.