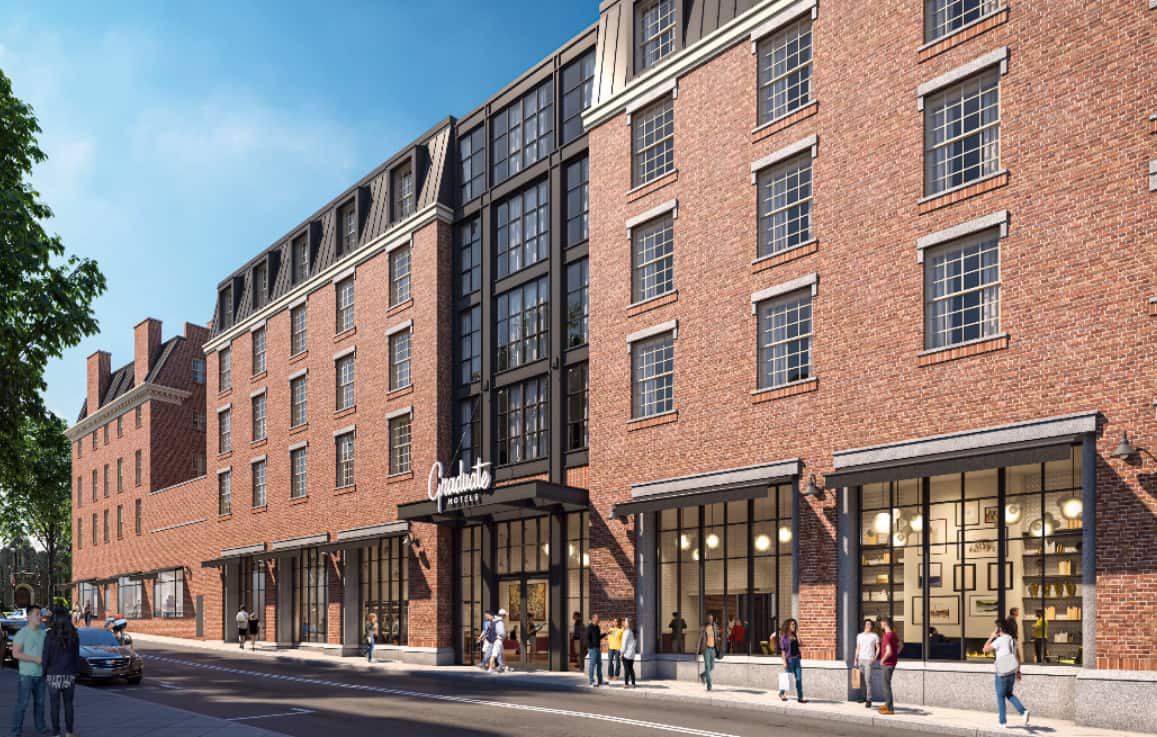 Graduate Princeton is a project that is adaptively reusing a century-old building across from the campus of Princeton University. The project is humming along and the operator behind the hotel property has officially released an opening timeline.
Graduate Hotels is a brand that runs almost three dozen properties across college towns, and has announced that their anticipated Graduate Princeton will be opening during the spring of 2024. The launch marks the 34th hotel in the brand's portfolio, with the Princeton spin set to feature 180 guest rooms, new dining options, and 6,000 square feet of public space.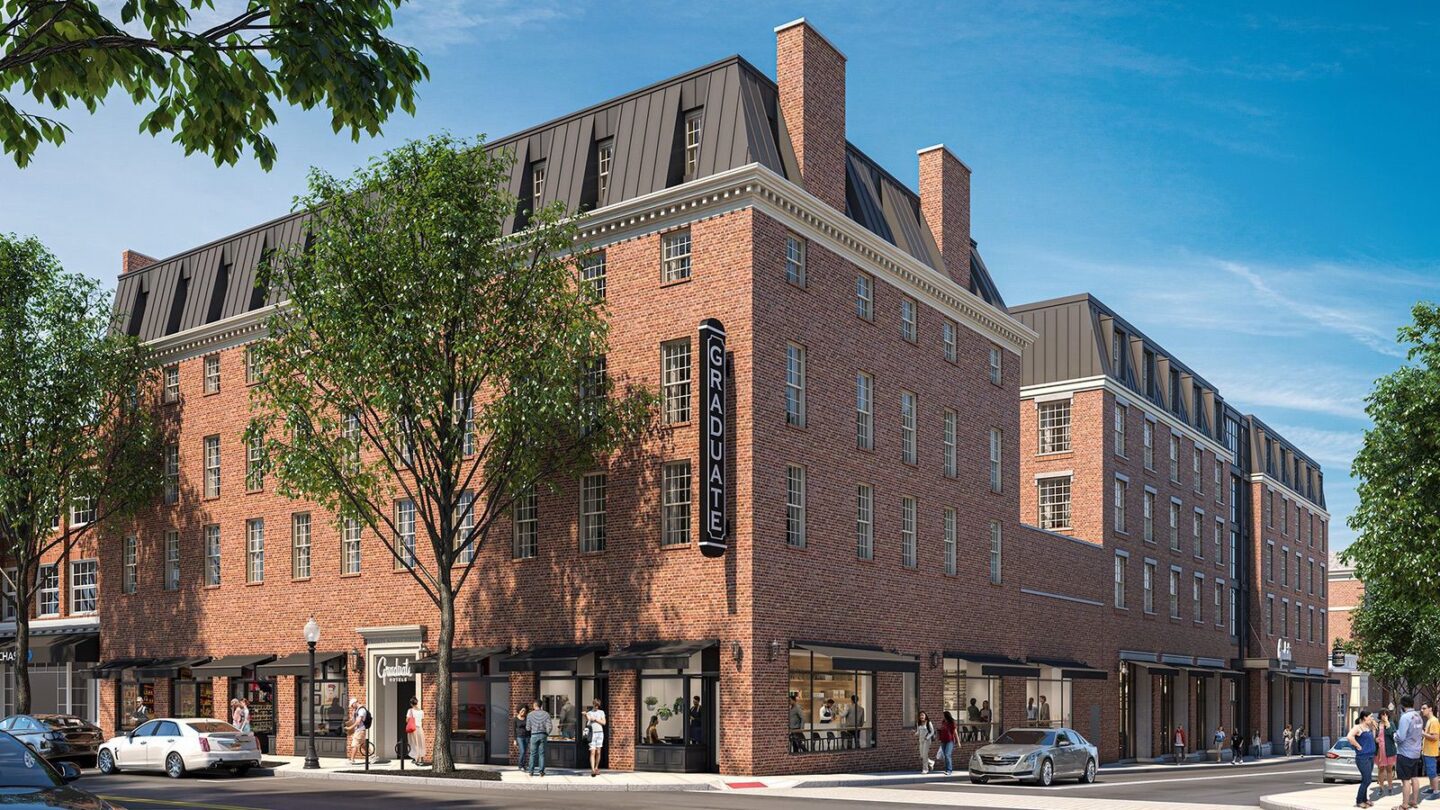 Graduate Princeton is a hybrid adaptive reuse and new build project, a portion of which is restoring a 1918 building formerly used as a dormitory for university students at 20 Nassau Street. Design throughout the hotel will focus on intentional storytelling, inviting immersion and exploration at every touch point, full of rich textures, colors, and tributes to the building's original Gothic architecture.
"We've had our eyes on Princeton since the very beginning," says Ben Weprin, Founder and CEO, Graduate Hotels. "Our approach with this adaptive reuse project was to emulate as many of the original details as possible and pay homage to the incredible heritage of the place with interesting and subtle design details – like our custom lamps inspired by revolutionary-war era cannons that were found buried behind the University's Nassau Hall."
Situated across from the University's Rockefeller College complex, Graduate Princeton's guest will be able to take in a two-story library lounge at the property lined with a collection of colorfully embroidered Senior Jackets.
The hotel's community-focused food and beverage offering, The Varsity Club, will serve up a blend of seasonal, traditional, and comfort food. The all-day menu will be complimented by a bar in the hotel's lobby.
"The hotel's location in the heart of Princeton's historic district is unbeatable," says Kevin Osterhaus, President of Graduate Hotels. "The building's architecture and history make it a landmark in the community, and we are thrilled to have had the opportunity to restore and adapt it in order to welcome travelers and locals."
The Graduate Princeton will double the number of available hotel accommodations in the town when it opens next year.