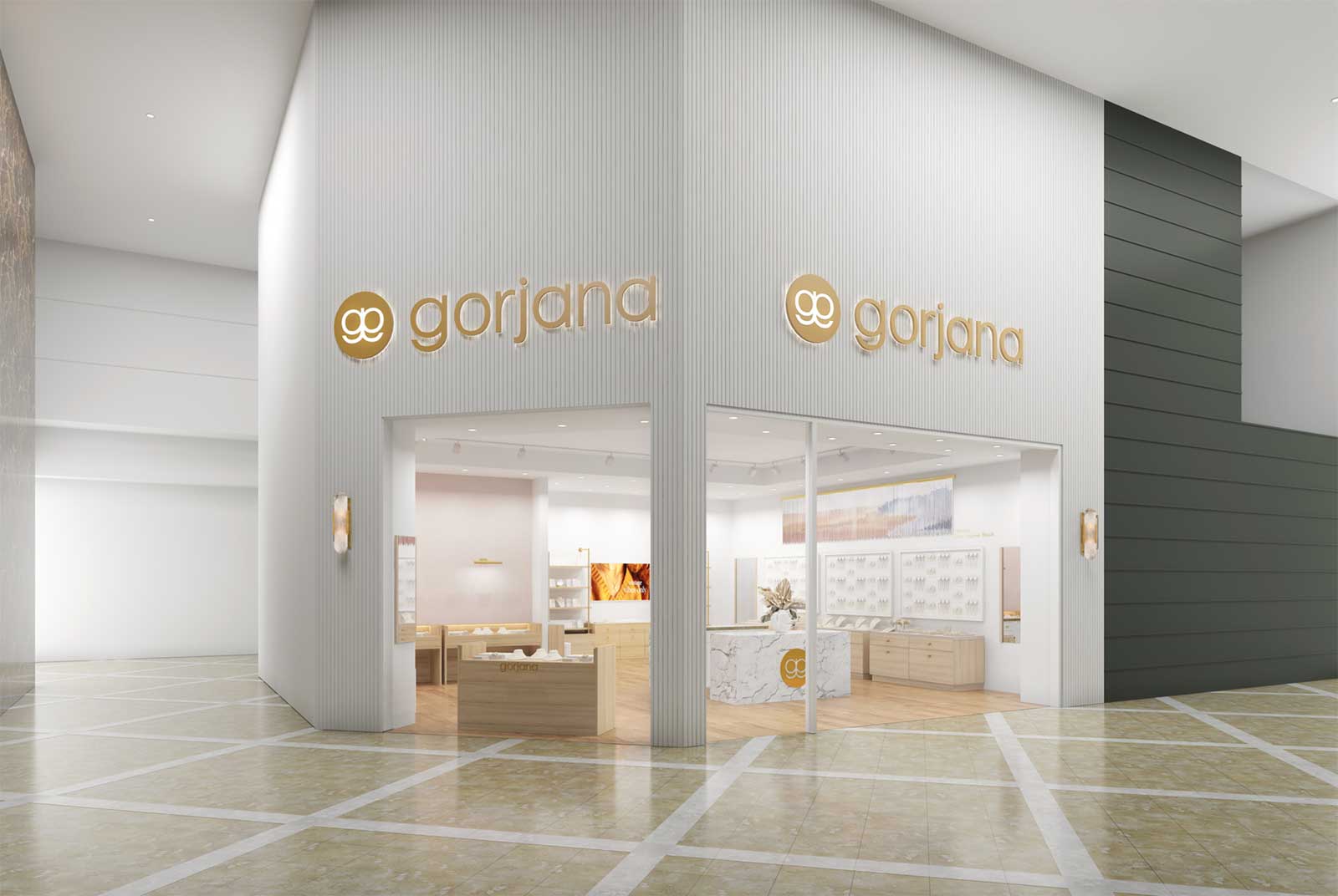 A Laguna Beach-based jewelry brand will soon be hitting one of the largest malls in New Jersey as gorjana has officially set a launch date for their Garden State Plaza location.
Set to be their first store in New Jersey, gorjana's new 800 square foot outpost in the Paramus-based shopping center will open on Saturday, December 2. The brand's nationally recognized designs range from plated to fine necklaces, earrings, bracelets and more.
"The Northeast has been such an incredible home for gorjana as we continue to turn our SoCal styles into bi-coastal signatures," said Gorjana Reidel, Co-Founder. "We look forward to joining the incredible Westfield Garden State Plaza and Paramus communities just in time for the holiday season."
gorjana will be located on Level 2 near Macy's. The opening comes on the heels of a year of growth and expansion for the brand, with 60 stores launching across the country.
"We are thrilled to welcome gorjana to our shopping destination as they bring their West Coast style to New Jersey," said Wesley Rebisz, Senior General Manager of Westfield Garden State Plaza. "Their jewelry designs are a perfect complement to our retail mix, and I am confident our shoppers will enjoy gorjana's personalized retail experience."
The design of gorjana's storefront space gives off a decidedly coastal bungalow vibe with light wood finishes, a crystal quartz chandelier, and a hand-dipped Lauren Williams Tapestry inspired by the Laguna Beach coastline. In-store stylists will be available to curate layered looks for shoppers when the store launches in the coming weeks.