A quick-delivery grocer that launched in New York City amid the pandemic will be expanding across the Hudson River over the coming months as Gorillas is building their first Jersey City outpost.
A modern Downtown property at 338 Newark Avenue officially has a ground floor tenant for its retail space. The 4,000-square-foot space is currently abuzz with construction activity and will be the future home of Gorillas, a startup founded in Berlin, Germany.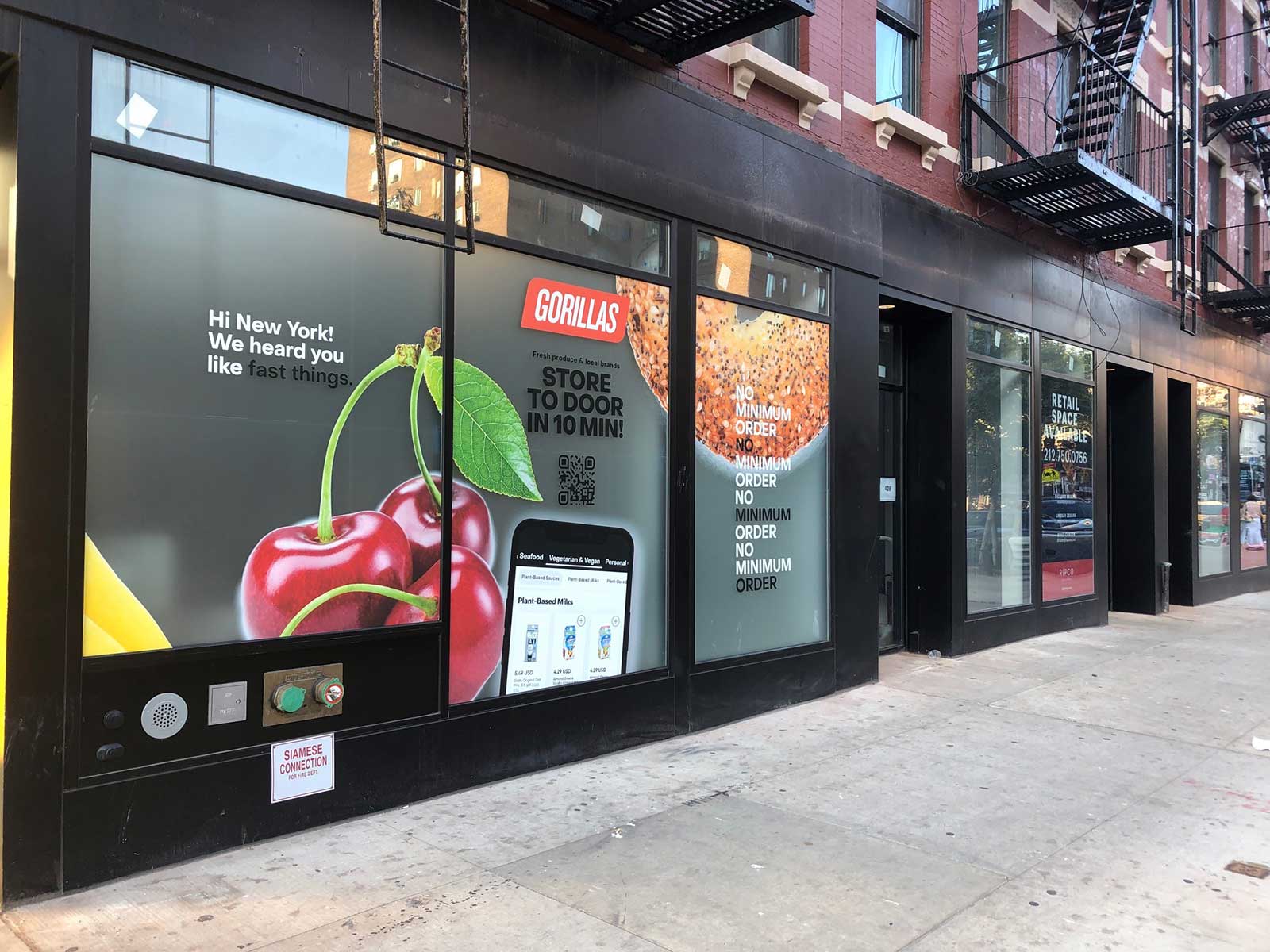 The company came to New York City in early 2020 and sports several locations in Manhattan, Brooklyn, and Queens. The company promises to deliver goods to customers as little as 10 minutes after they order them through the Gorillas app, which should provide Jersey City residents a much more flexible and spontaneously available grocer option.
Gorillas, who currently operate in eight countries, offer around 2,000 products through their delivery service ranging from fresh fruits and vegetables to drinks as well as household items. The company's deliveries are made by employed bicycle couriers as part of an effort to minimize the environmental impact of the service.
Grid's Bobby Antonicello Jr. arranged the long-term lease on behalf of PlazaCorp, while Ripco's Alex Beard and Estelle Holm Pedersen represented Gorillas in the deal. The popularity of grocery delivery services soared during the pandemic and appears to be a trend that isn't going away, as Gorillas has raised $290 million in Series B funding following the launch of the startup.
The company has been on fire lately, becoming one of the fastest European start-ups to achieve "unicorn" status with a valuation of over $1 billion dollars. The Jersey City location of Gorillas will their first spot outside of the Big Apple.
The exact delivery area in terms of neighborhoods Gorillas will service when they launch in Jersey City has not been announced, nor has a timeline as to when the Newark Avenue outpost may open.