Last month, we brought you a look at the history behind some of Newark's notable fading advertisements. Known as 'ghost signs', they tell a story of what life was like in New Jersey's largest city decades, sometimes even a century, ago. Although these signs can be seen across the city, from Springfield Avenue to the Ironbound, the vast majority can be found in Downtown Newark, and advertise businesses and brands that once operated there. Here is a brief history regarding some of Newark's other noteworthy ghost signs.
Davega Stores
Currently, the two-story building at 108-112 Market Street in Downtown Newark is home to the Mega 1 Wholesale Outlet and 108 Sneaker businesses. However, shoppers will likely notice that above both shops are remnants of a store that once operated a location inside. Neon signs reading 'Sports', 'Radio', 'Kodaks', and 'Frigidaire' can be seen above the logos of the brands currently sold by the occupants. These signs, according to a report published by the National Park Service, were installed to advertise some of the items sold by Davega Stores, "a chain of electronics-camera stores" that operated across the New York Metropolitan Area in the early and middle 20th century. According to an advertisement in a 1953 issue of Popular Mechanics, there were four other New Jersey locations, six in New York city, two in Westchester County, and one on Long Island. A few years later, the company was acquired by what is now Modell's Sporting Goods.
Kirchhof Patent Company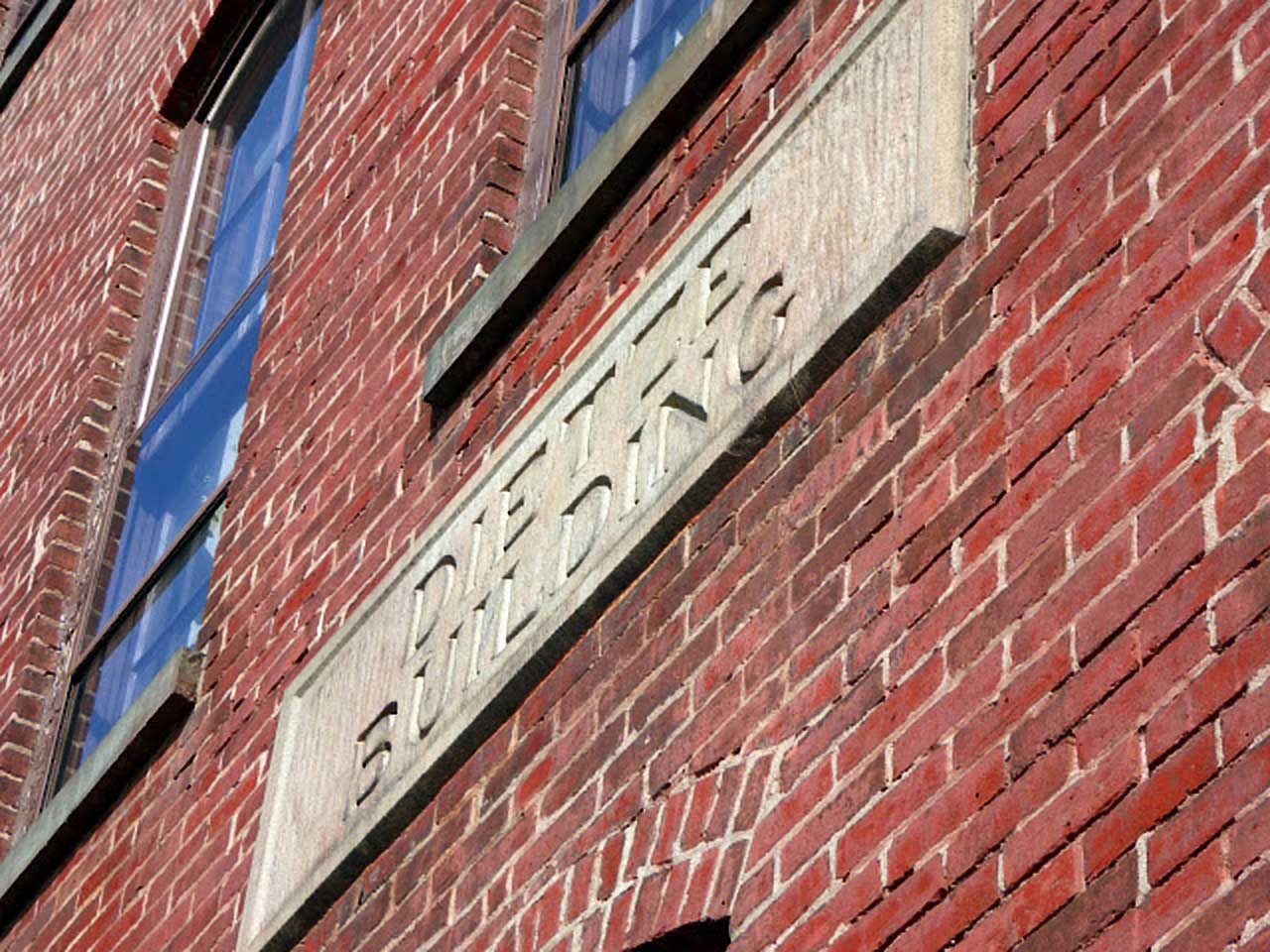 Today, the part of the Ironbound neighborhood closest to Newark Penn Station largely contains shops, restaurants, and residential space. This part of the city actually used to have a larger industrial presence, and some of the residential buildings were previously used for manufacturing or other industrial purposes. An example of this is the Dietze Building, located at 60-64 Union Street. Although today, the four-story structure contains residential and art space, it was originally an industrial building.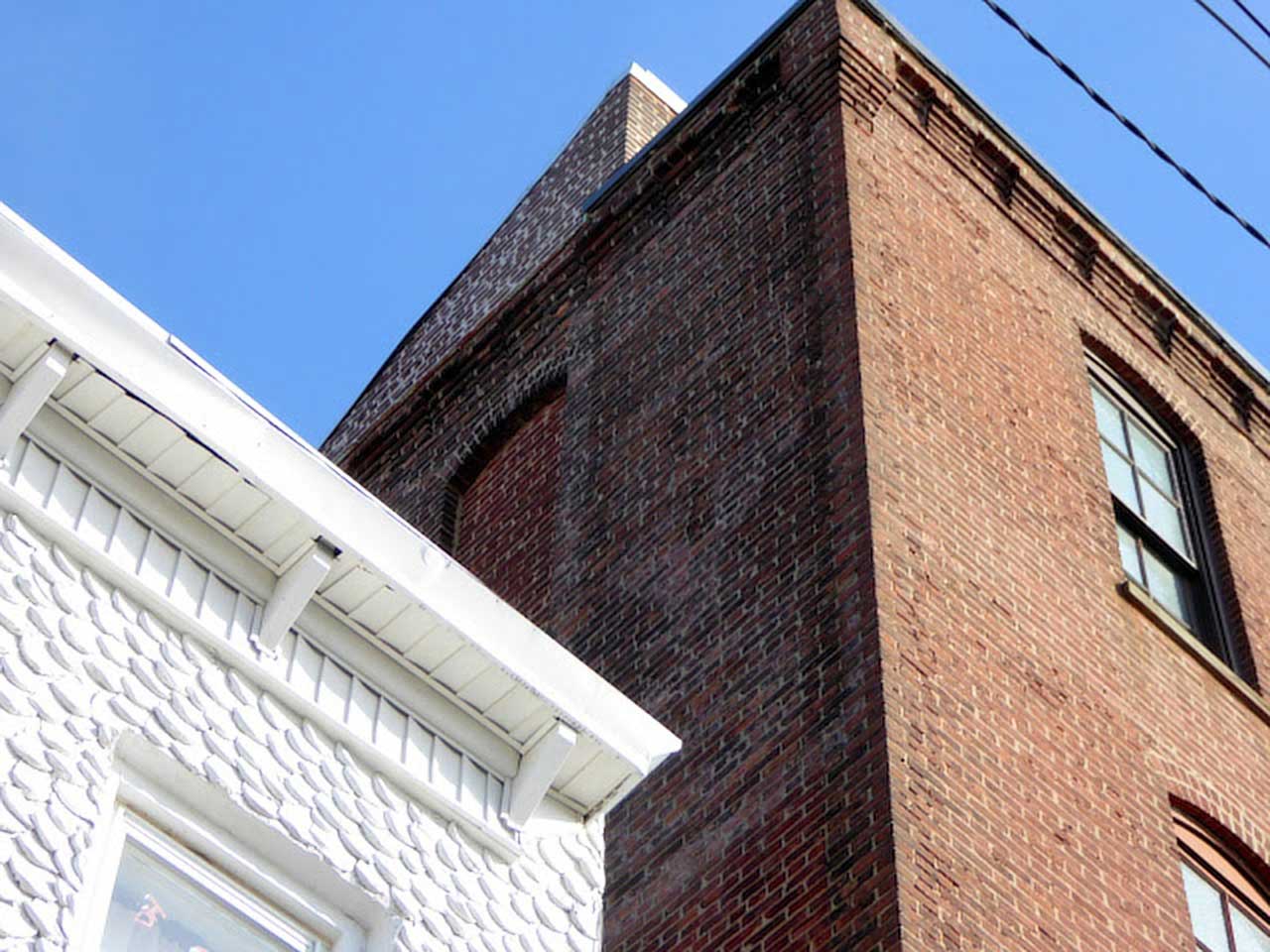 A remnant of the structure's past can be seen in the ghost sign reading 'TOYS' that stands atop the building facing north. According to Newark Business, the Kirchhof Patent Company once occupied the space, and made a variety of toys and noisemakers. Innovators in Battery Technology: Profiles of 95 Influential Electrochemists states that Charles Kirchhof, a political refugee from Germany who had been "sentenced to death for treason" in his native country, started the company two years after escaping prison and coming to the United States. The company's patents included sleigh bells, yo-yos, and toy air guns, and it was later owned by the Dietze family, hence the building name. The Nonpareil Toy & Novelty Company also occupied the structure, as did Standard Act Metal Works and the Doubleday & Pond Hat Company, according to The Industrial Directory of New Jersey.
Kirch Furniture and Bushburg Brothers
Before strip malls along Routes 10, 22, and 23, along with indoor malls like Livingston and Willowbrook, became the center of where furniture is sold in New Jersey, urban downtowns like Newark and Paterson were home to dozens of furniture stores. Although the vast majority of these stores are gone, some of their signs remain. In Newark, the major place to buy furniture was the block along Market Street between Washington Street and University Avenue, originally known as Plane Street, where several stores operated. Several ghost signs advertising furniture stores that are no longer in existence can still be found there, including Furniture King, Pitusa Furniture, Donald's Furniture, Bushberg Brothers, and E.A. Kirch & Co. Signs for the latter two companies can be found at 77 Market Street, where both stores operated.
E.A. Kirch & Co. is named for Edwin Allen Kirch, who founded the business. There are signs for the company on both the east and west sides of the building. According to the Newark Public Library, it opened following the 1888 blizzard with the slogan "don't just sell furniture, do it in a friendly way." Like dozens of other businesses in the city, it left Newark for the suburbs, opening at the Blue Star Shopping Center on Route 22 in Watchung in 1960 and on Route 10 in East Hanover.
There are multiple signs and a hanging sign for Bushberg Brothers on the facade as well, referring to the furniture store that opened around 70 years ago. The business was founded by Harold and Gilbert Bushberg, but closed in 2007 and evolved into an Ashley HomeStore on Route 10 in Ledgewood, according to Newark USA.
Although to this day, a sign on the facade advertises that there are "7 floors of fine furniture" on the inside, Gallery Aferro currently operates on the first floor, and the long awaited Four Corner Millennium Project is expected to transform the area.
RCA
A few miles outside of Downtown, a sign can be found advertising a company that was an American technological institution throughout the 20th century. Located on the western side of the brick building at 862 South Orange Avenue in the West Ward's Vailsburg neighborhood is a painted ad for the Radio Corporation of America, or RCA. Although most of the sign is illegible, the RCA logo and an image of a record can clearly be seen. The company did not operate any major facilities in Newark, but just across the Passaic River from the city in Harrison, there was a radio tube and television factory run by RCA, which also ran operations in West Windsor and Camden.