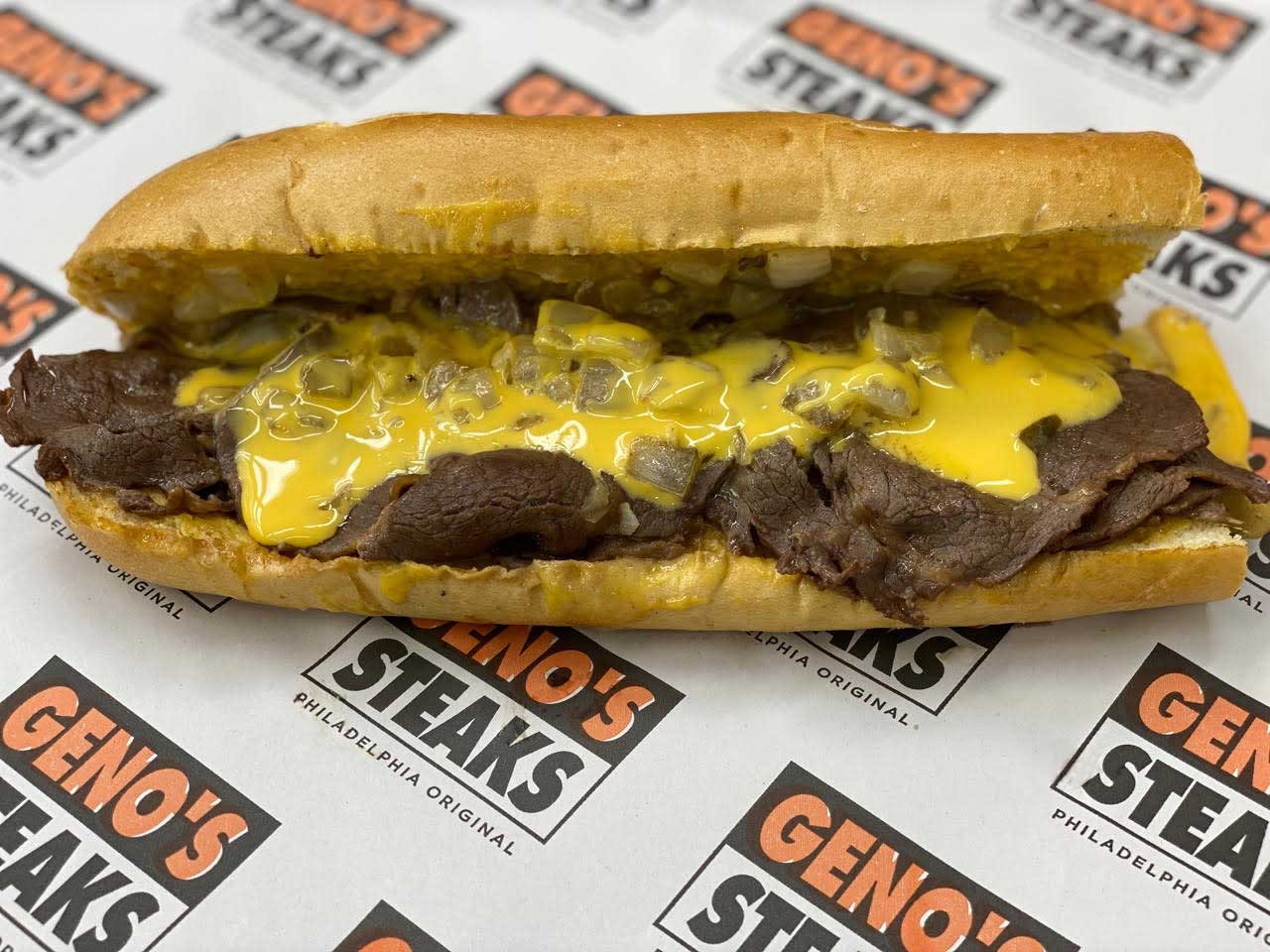 Geno's Steaks, a Philadelphia cheesesteak shop, is now open in Cherry Hill, New Jersey – their first-ever location outside of Philadelphia.
Geno's is now open inside Foodiehall, a virtual food hall located at 1931 Olney Avenue in Cherry Hill. Foodiehall is a delivery and pickup-only e-Restaurant created by Dan Goldberg. Geno's Steaks is Foodiehall's eighth restaurant concept.
Geno's first opened in 1966, and is known for serving cheesesteaks 24 hours a day, seven days a week. The company was founded by the late Joey Vento, and is now operated by his son, Geno Vento.
"Geno's Steaks has been a beloved Philadelphia institution for more than 50 years, and since we were looking to add a cheesesteak concept to our repertoire, we knew this was the right move," said Goldberg. "We've been discussing this partnership with Geno for some time now, and it's been really incredible to learn about all that goes into creating his delicious sandwiches. We're super excited to bring such an iconic brand to South Jersey."
The Geno's Steaks menu at Foodiehall offers their well-known cheesesteaks, which are made with premium thinly sliced ribeye steak with toppings including whiz, American cheese, provolone, mushrooms, peppers, and raw or fried onions. Other sandwich options are also available.
"I have a home in Cherry Hill, and I followed Foodiehall's launch last year," said Vento. "I'm really impressed with what Dan and his entire team have accomplished in the short time that they've been operating. We receive lots of requests to deliver our cheesesteaks outside of the Philadelphia area, so we're really happy we can now offer our cheesesteaks and roast pork sandwiches to South Jersey residents by being a part of this concept."