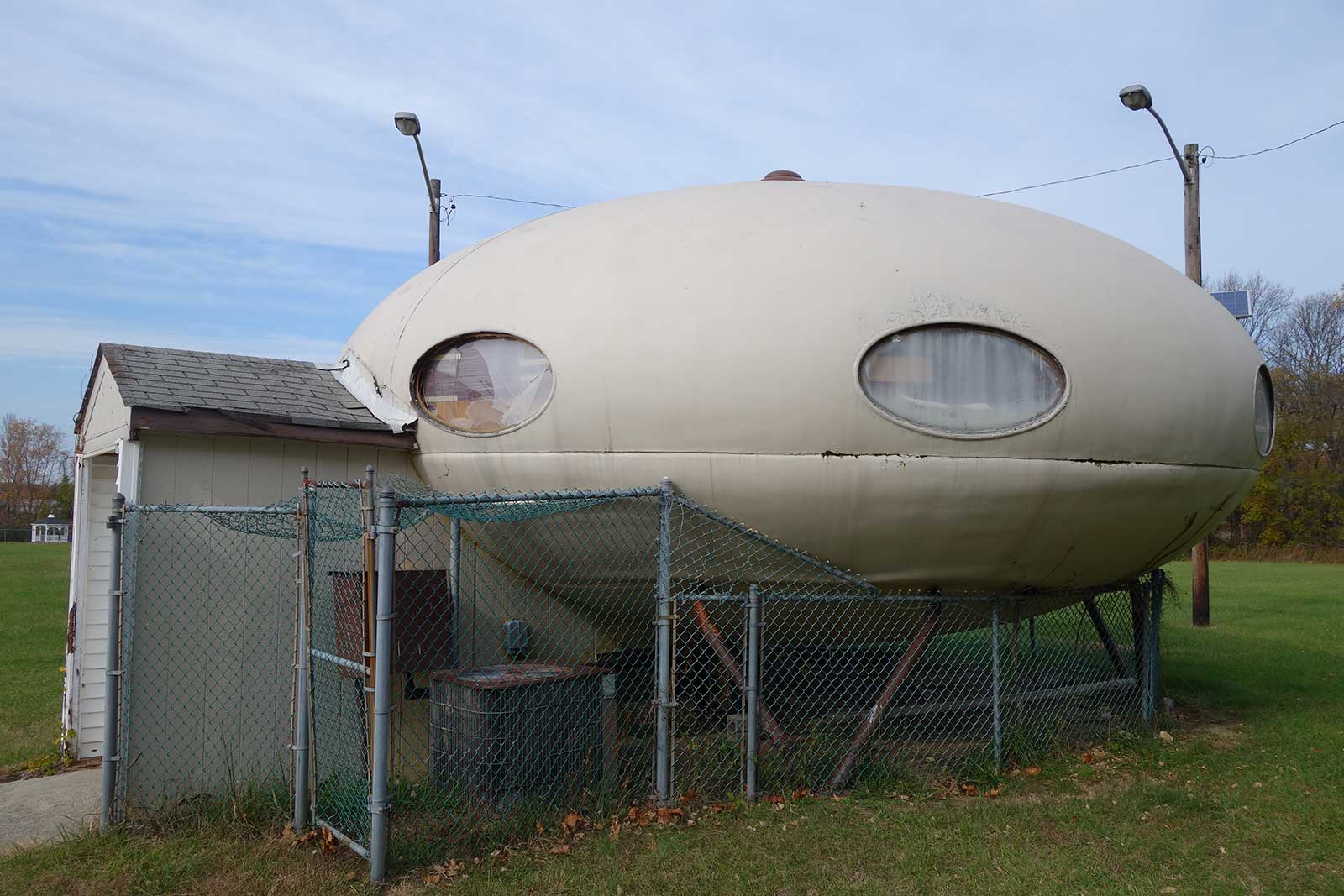 The flying saucer pit stopped in Willingboro, New Jersey could become the township's visitor center. The peculiar structure, known as the Futuro House, has been in Millcreek Park since the 1970s. Despite being one of the township's best-known landmarks, the rusted structure made of metal, fiberglass, and plastic is overgrown with weeds.
In 2020, it was named one of Preservation New Jersey's most endangered sites, giving it a much-needed boost in recognition, which township officials are hoping to convert into funding to renovate it into an information site. Preservation New Jersey issued this grave warning three years ago about Willingboro's Futuro: "While still intact, the house is empty and unused, desperately in need of refurbishing and ongoing maintenance. If the neglect continues they are very likely to end up at a junkyard in the near future."
How much the town needs to get the UFO back into spacefaring shape is unclear, according to Kendall Brunson, supervisor at the township's Parks Department. Last year, the township held a focus group with 50 residents and the consensus was to turn the site into a visitors center, Brunson said. "It's a township icon," Brunson said. "Things take time, but we're moving forward with this project."
View this post on Instagram
Attempts to renovate these types of structures have bedeviled even the most skilled craftsmen. It took preservation architect Milford Wayne Donaldson 14 years to restore the Futuro House located in Idyllwild, California. His tireless effort eventually earned him an award from the California Preservation Foundation in 2020. Others have simply abandoned their attempts to bring these rickety contraptions back to life.
The Futuro House's circular design —  about 25 feet in diameter — was originally built to be a mobile ski chalet and sold for $14,000. Beginning in 1968, a Finnish architect named Matti Suuronen designed and manufactured around 100 units, but only 63 originals still exist scattered across the globe, employed for myriad uses. In Tampa, a saucer is a VIP room for a strip club. The value of these kitschy pre-fabs seems to fluctuate with time and sentiment from $2,000 to $30,000.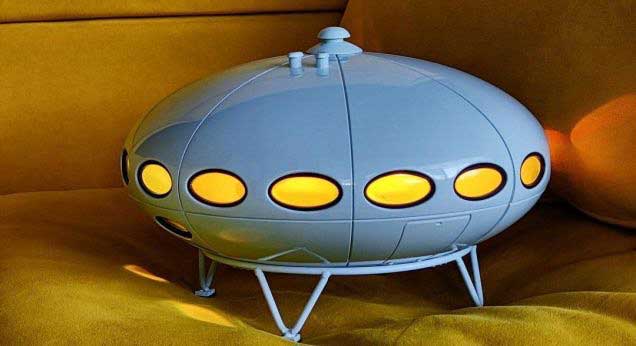 The Willingboro Futuro House is not the only one to land in New Jersey. In the 1970s, City Federal Savings and Loans used Suuronen's chalets for a marketing gimmick called "space banks" in a number places in New Jersey. One such bank, with tellers dressed as astronauts, was located at a shopping mall on Route 130 in Burlington County. In the 1970s, the building was airlifted into Millcreek Park where it remains today, the Courier Post reported. Another Futuro House ended up on Wildwood's Morey Pier where it doubled as the stage setting for a Star Wars-themed amusement park ride.
Although Suuronen's structure resembles a UFO, the design wasn't inspired by science fiction or extraterrestrial space travel. Instead the shape of the structure was designed to be assembled and dismantled easily and withstand heavy snowfall, according to Simon Robson, who runs the Futuro House website.
Robson, a British retiree based in Texas, runs the most exhaustive online resource devoted to Suuronen's creations. In fact, the Telegraph once called him the foremost expert on the Futuro House. 
"Of course that's not true," Robson told Jersey Digs. "But it's nice being call the world's best anything."
In addition to posting news updates, the Futuro House website also tracks the location of the original chalets and sometimes acts as a middleman that links interested buyers to units that are for sale. Robson teamed up with Wololow to sell miniature lamps that resemble the Futuro House.