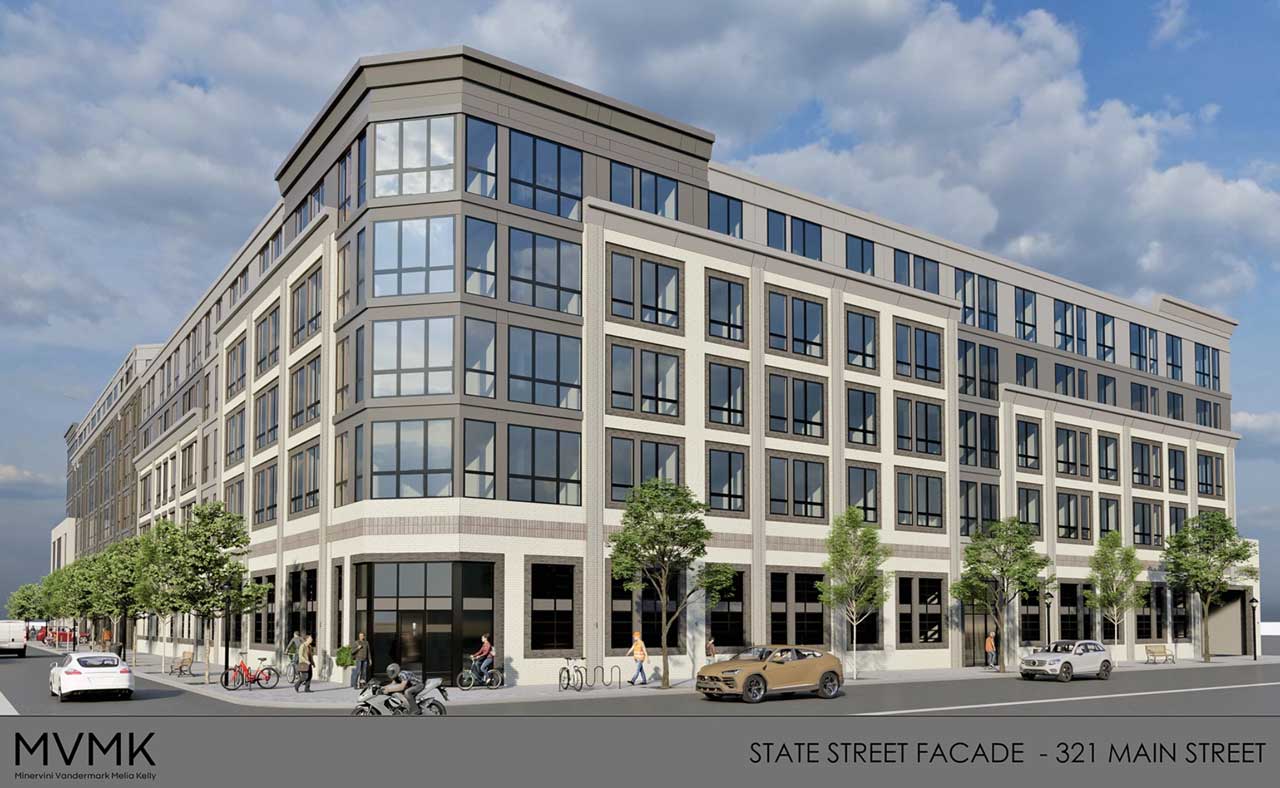 A company with deep ties to a prominent political family is looking to the courts in hopes of derailing a new mixed-use project in Bergen County's largest city.
Late last month, a civil lawsuit was filed naming the Hackensack Planning Board and a subsidiary of Morristown-based Hampshire Real Estate Companies as defendants. The case revolves around eight parcels of land at 321 Main Street currently home to a bank and several parking lots.
An application to redevelop the property was approved by the planning board back in December. Designed by Hoboken-based MVMK Architecture, 270 residential units, 10,000 square feet of commercial space, and an indoor parking garage for 305 cars are included in the project.
However, plaintiff Underwood Properties claims that Hampshire Real Estate should not be allowed to tear down the existing bank at the property on account of it falling within Hackensack's Downtown Rehabilitation District. Their lawsuit says that the district's regulations contain "no listing of permitted uses in the Redevelopment Plan for projects involving only new construction."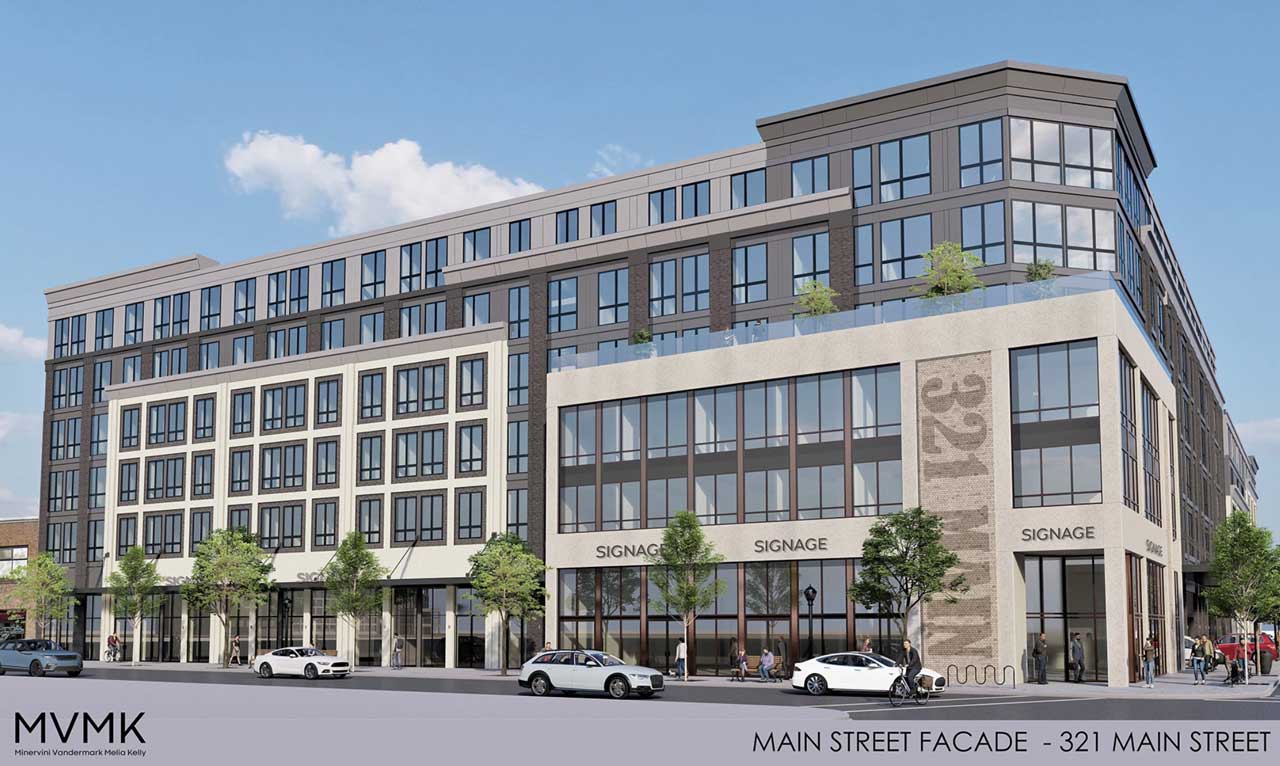 The filing says that Hampshire submitted an amended site plan in August last year that made several changes to their initial proposal that included "removing the existing bank building on the property and substituting it with new construction."
The lawsuit additionally takes issue with several other aspects of the project, like it supposedly providing less on-street parking fronting Main Street than required under existing zoning.
Other alleged deficiencies of Hampshire's development mentioned in the complaint include it lacking a mandatory residential entrance along State Street, a canopy on the Berry Street side of the building that exceeds the maximum permitted extension, and a lobby height that is lower than the 16-foot required minimum.
The case also alleges that Hampshire "failed to properly notice and publish the Land Use Application" per New Jersey law.
Underwood Properties is owned by former Hackensack mayor Jack Zisa, who also served for years as the Chairman of the Bergen County Republican Organization. The company has tried to block developments throughout the city in the past, most recently suing over a project at 22 West Camden Street. Per NorthJersey.com, that case was dismissed last summer and the development has moved forward.
Hampshire Real Estate Companies has not responded to an inquiry Jersey Digs placed regarding the litigation, which was filed in Bergen county court on February 24.