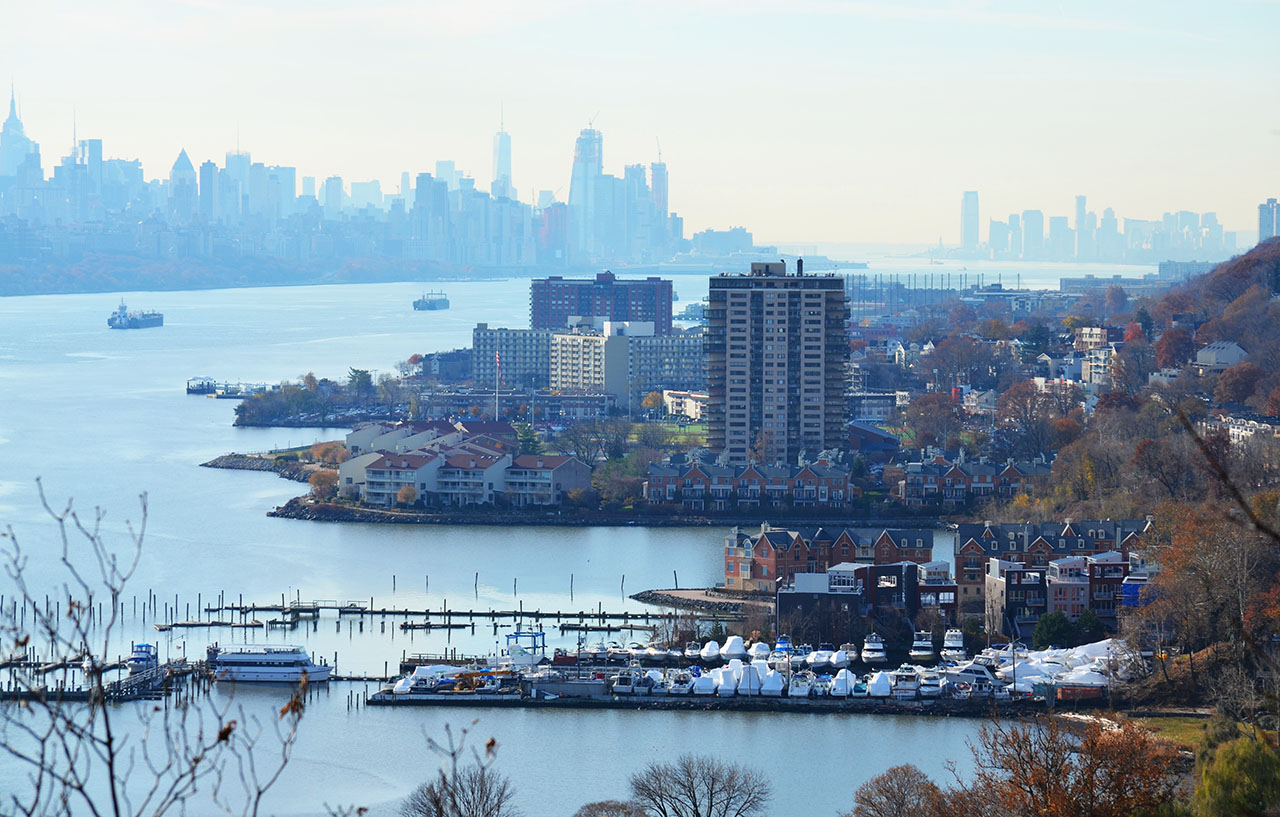 Bergen County's only real Hudson River waterfront community is on the verge of a major change, or not. Two large-scale redevelopment projects, with a total of over 3,700 units, have been proposed in Edgewater, but they are far from good to go and there are some very real concerns.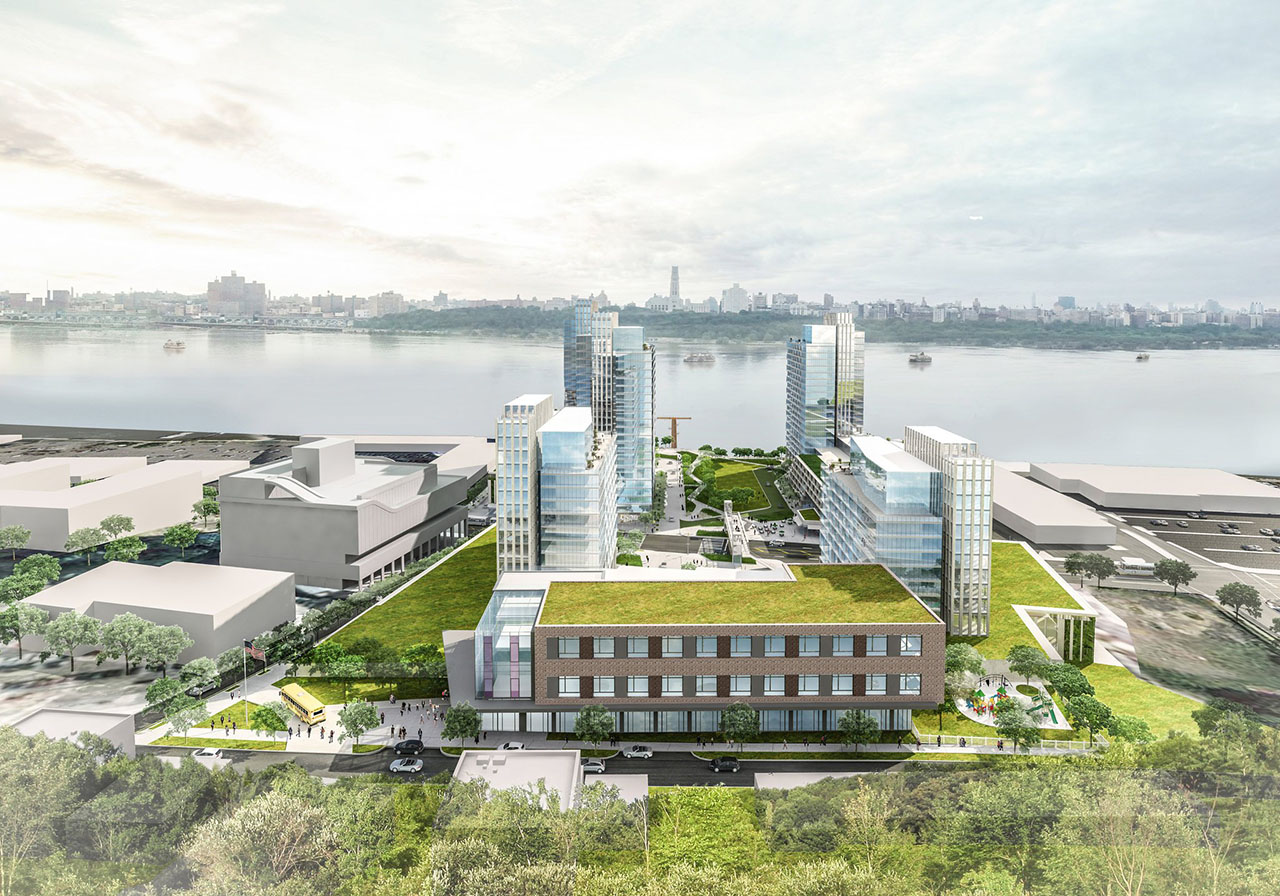 One project is planned on the former Hess transfer station site at 615 River Road, according to the New York Times, straddling the municipality's main thoroughfare just south of Trader Joe's and the relatively new SoJo Spa.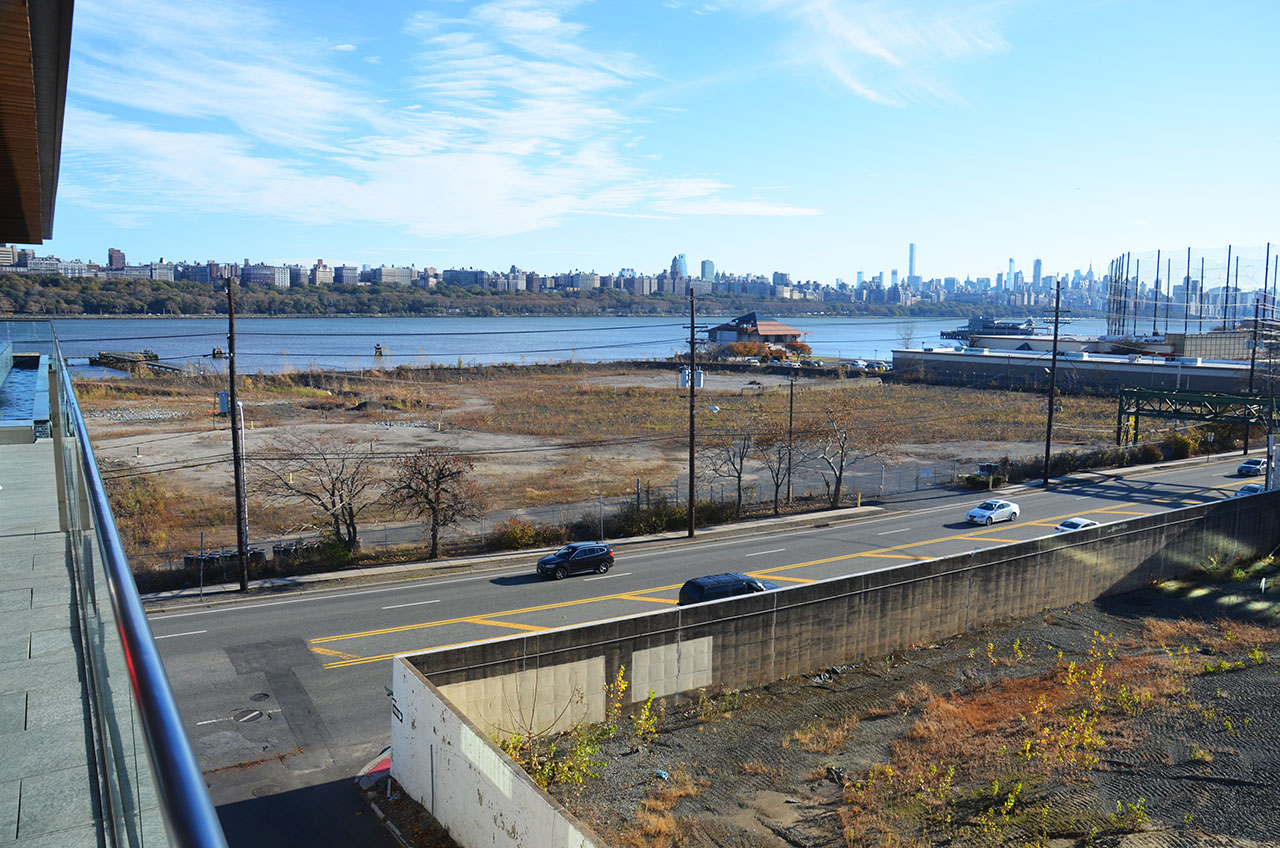 There would be 1,863 apartments in five high-rise buildings, including 375 units for low-to-moderate income tenants, two new parks, an elementary school, a waterfront esplanade, and a new ferry terminal. The Denver-based EnviroFinance Group and the Manhattan-based Maxal Group are the developers there.
The other project is south of there at 115 River Road, according to New York YIMBY, immediately south of the City Place mixed-use complex.
The proposal calls for four buildings ranging from 595 to 714 feet in height, all sitting atop a 50-foot-tall podium. (The tallest building in Edgewater today doesn't even reach 25 stories.) There would be 1,919 units, planned as a mix of rentals and condominiums. Local Fred Daibes is the developer there.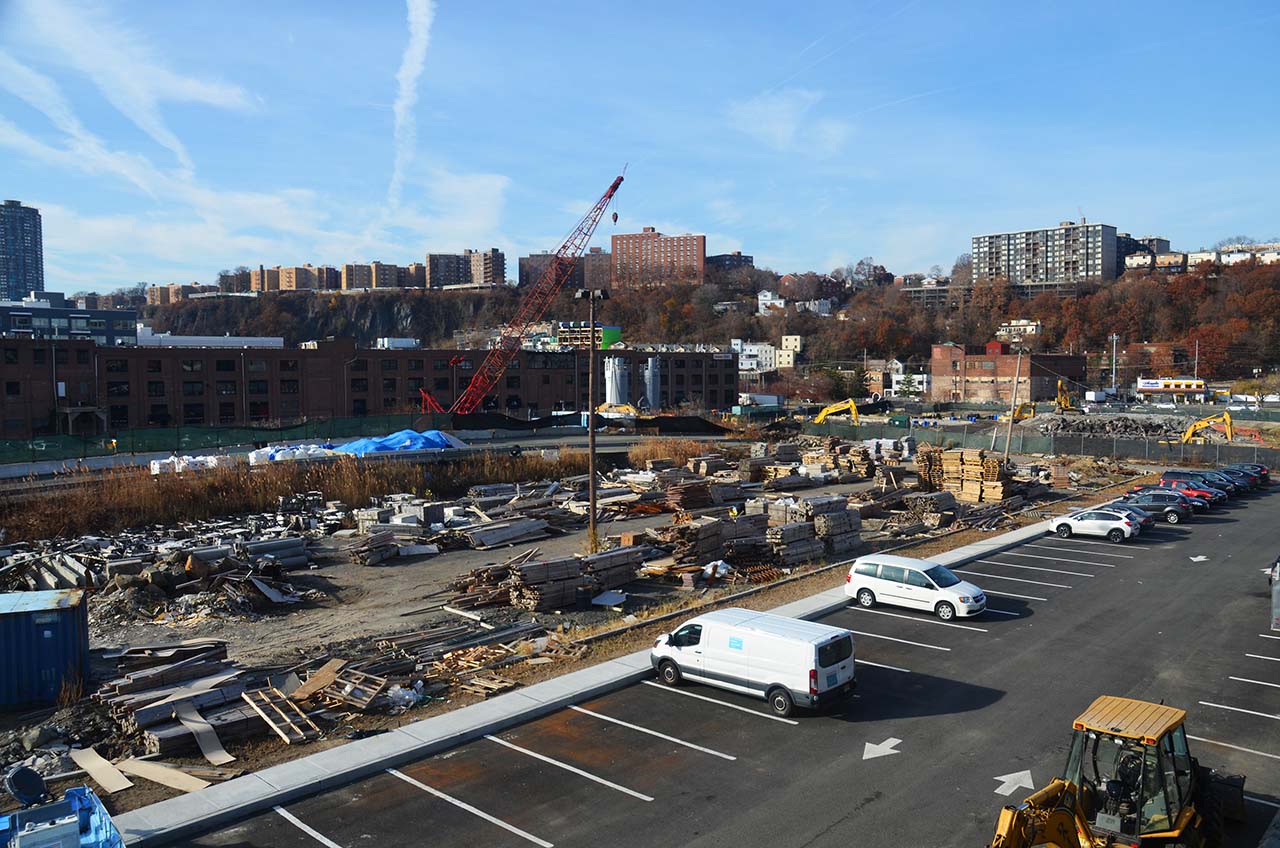 This is the Quanta Resources Superfund site. The remediation, led by Honeywell, is "going well," the Environmental Protection Agency's Tayler Covington told Jersey Digs.
"EPA is overseeing the treatment of about 8,000 cubic yards of contaminated soil from a portion of the site," he said. "This soil is being treated using a process called in situ solidification. The process involves adding cement to the contaminated soil using an auger or excavator bucket. The mixed material will harden into a solidified mass, locking up arsenic, coal tar, and waste oil, and preventing groundwater from moving through it." Removal is slated to continue into February of 2018, with capping later in the year.
The borough of Edgewater occupies only 0.935 square miles of land (and 1.486 square miles of water) and houses 11,513 people, according to the 2010 census. Its two schools only serve kindergarten through sixth grade. Middle and high school students are bussed to the Leonia school system.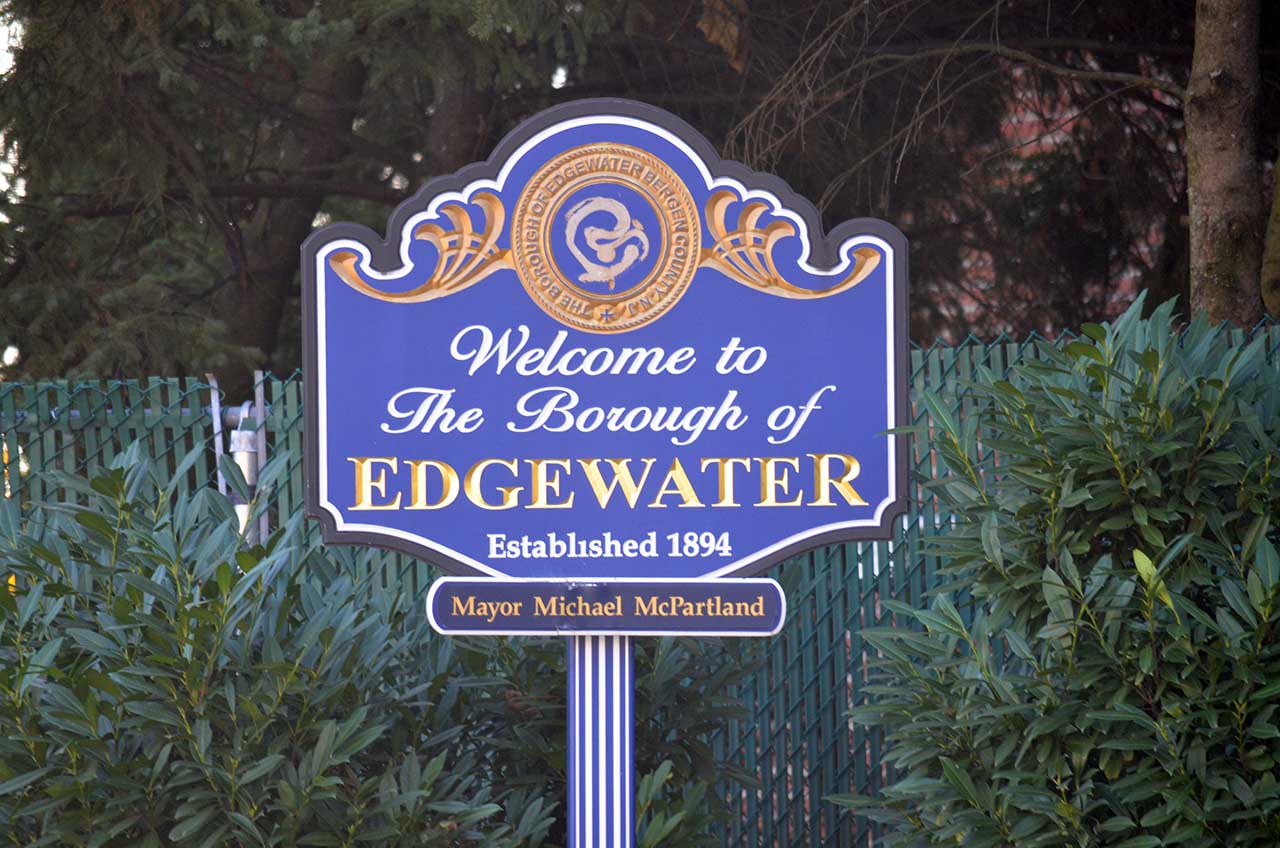 With that information in mind, one has to ask whether the infrastructure could handle so much new development, be it the school system, the police force, utilities, and, of course, traffic in a 3.5-mile-long town with one already very busy main road.
Mayor Michael McPartland, who has served since 2015, has come out against at least the Hess site proposal. He has moved to seize the 19 acres via eminent domain "to construct a new Department of Public Works building and a public park," the Times reported. He said the development would increase the borough's population by 30 percent.
"It's not a residential parcel. I keep wondering, what happens when they flush the toilets? It would kill the infrastructure. It's just too much," he said.
There is a dispute between the mayor and developer Edward K. Elanjian over who has refused to meet with whom, but the developer has teamed up with the Fair Share Housing Center to sue the borough. They argue there's an unfulfilled obligation to honor the state's Mount Laurel affordable housing requirement. Quanta redeveloper Daibes also supports this project.
Jersey Digs has reached out to the mayor for comment, particularly on the Quanta site. We'll let you know if and when we hear from him.
Either way, we'll keep you posted on what happens at the north end of New Jersey's Gold Coast.