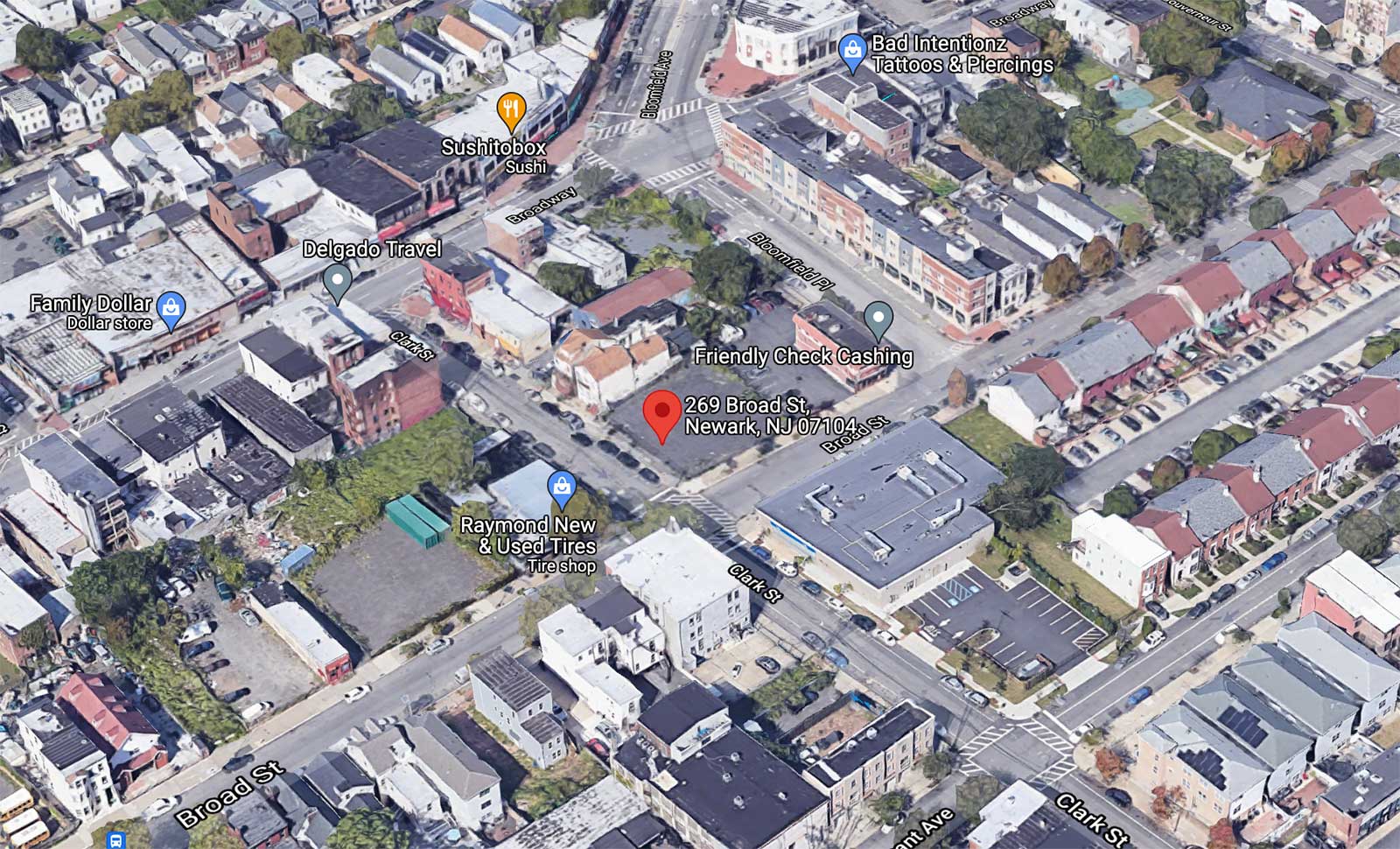 While a number of developments have been constructed just blocks away in Newark's downtown, the property at 265-269 Broad Street in the city's Lower Broadway neighborhood has continued to sit vacant for longer than a decade.
However, a new application from the company that owns the lot could change that.
LB Associates, LLC is looking to receive preliminary and final site plan approval from the Newark Zoning Board of Adjustment in order to construct a five-story development.
This mixed-use project would include 25 residential units, ground floor parking, a residential lobby, and one commercial space, according to a public notice.
Jorge Lopes is identified in the notice as a managing member of the LLC, which is seeking variances ranging from density to insufficient lot coverage.
The parcel, which is located at the northwest corner of Clark Street, sits a few yards away from a three-story mixed-use development that opened several years ago and is also near the site of a proposed five-story building.
A hearing regarding the plans for 265-269 Broad Street has been scheduled for Thursday, February 3 during the ZBA's virtual meeting at 6:00 p.m.
Note to readers: The dates that applications are scheduled to be heard by the Newark Zoning Board of Adjustment and other commissions are subject to change.