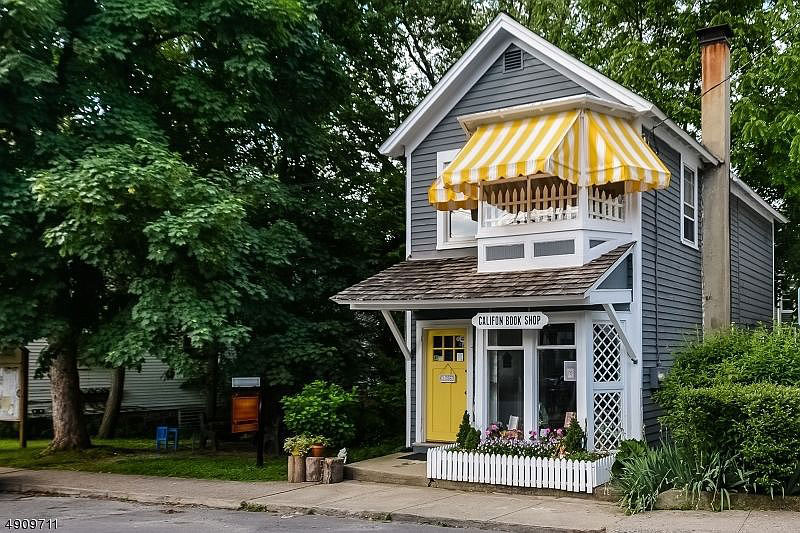 Built in 1860, this delightful Colonial located on Califon's Main Street presents a unique opportunity.
Currently operating as a bookstore, Califon Book Shop, the building is technically a single-family home and could easily operate as a residence providing one bedroom and one bathroom in addition to general living space.
Although relatively simple in form and style, there is something quaint about the proportions of the structure and the aesthetic of the main façade. The front of the building features a large, two-story bay window that projects out significantly, allowing generous light into the lower and upper interior spaces. The upper-level bay features a generously sized window seat, currently being used as a display. The matching yellow front door and awnings on the upper bay help make the simple building welcoming.
Outdoor amenities include a small gravel garden with benches to one side and a creek running alongside the other.
Steeped in history and set in the heart of Califon's Historic District right near the South Branch Raritan River. The district designation is nationally recognized by the Department of the Interior.
The building, located at 72 Main Street, is asking $159,000.
Listing: 72 Main Street [Zillow]
Related: