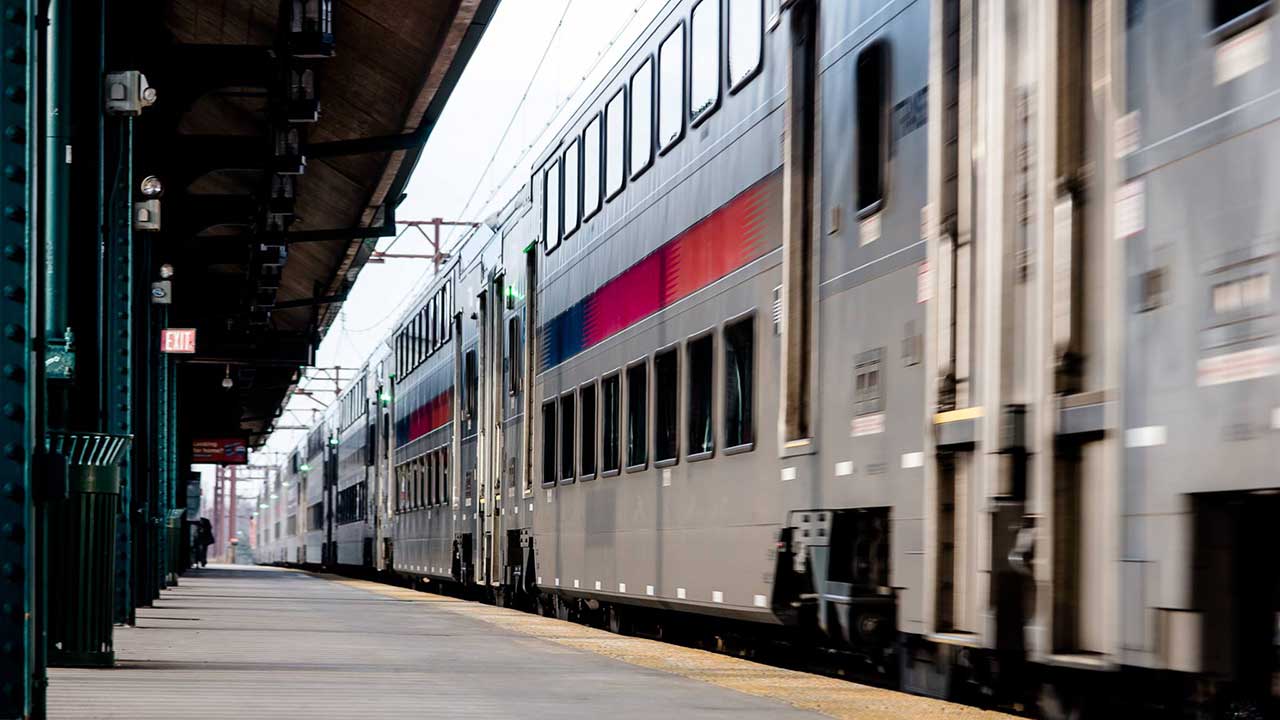 Central New Jersey may be one region, but getting from one part of the area to another using public transportation is currently quite arduous due to a lack of mass transit in several municipalities. That was just one of several topics discussed during the September meeting of the Central Jersey Transportation Forum, which was held on a Thursday afternoon at The College of New Jersey in Ewing Township.
The forum welcomed attendees from agencies and organizations such as the New Jersey Department of Transportation, Princeton Future, the Delaware River Joint Toll Bridge Commission, New Jersey Transit, and the Greater Mercer TMA, as well as officials from communities like West Windsor, North Brunswick, and Mercer County. It is a partnership between the Philadelphia-based Delaware Valley Regional Planning Commission and the Newark-based North Jersey Transportation Planning Authority (NJTPA), and has been meeting across Mercer, Middlesex, and Somerset Counties since 1999.
"It gives us an opportunity to look at regional planning but to really incorporate local actions between municipalities, and it also gives an opportunity for municipalities to learn from their peers," said Zenobia Fields of the NJTPA.
Multiple attendees discussed the link between transportation and economic development, and the potential to create new projects throughout the region.
For example, Jeffrey Wilkerson, Trenton's Acting Planning Director, stated how part of the City's Trenton250 master plan calls for developing a transportation link between the Trenton-Mercer Airport in Ewing Township with the city. Despite the airport's increasing usage by airlines like Allegiant and Frontier, there is currently no way to get to it directly using public transportation. Wilkerson also gave attendees an update on the status of Trenton250, stating that City officials have crafted this plan with significant community input, and that there are plans for a capital improvement plan, annual transparency reports, evaluation reports, and a new website. Missing segments of the Capital City Regional Trail Network Initiative are also slated to be filled within city limits in order to complete the network.
"We're definitely changing quite a bit and quite faster than we were five years ago," Wilkerson told Jersey Digs, "explaining that "there's movement in the right direction."
Plus, a group of students from Rutgers University's Edward J. Bloustein School of Planning and Public Policy shared their plans to offer increased bus service between different municipalities. The northern and southern parts of Central New Jersey are extremely divided when it comes to public transportation, since bus and rail routes along the Raritan Valley corridor in Union, upper Middlesex, and upper Somerset Counties are largely unconnected from those on the Northeast Corridor in central and lower Middlesex and Somerset Counties. To travel from one part of Central New Jersey to another using New Jersey Transit, one often has to go to North Jersey to transfer in Newark or Elizabeth.
The plan by students Samantha Spagnoli, Brian Leckie, and Daehee Kim calls for new inter-county and intra-county bus service. Their proposals include an expansion of Middlesex County's M5 Bus to the new Main Street North Brunswick development, a new S2 bus to operate from Somerville to Princeton, new S4 and S6 buses to connect Hillsborough and Somerville with New Brunswick, and a new NJ Transit 604 bus in the Princeton area. The students also had plans to expand Coach USA bus service by creating a 'Montgomery Express' route to run from Montgomery Township through Hillsborough to New York and for a new route to operate between Manville and Manhattan.
Other topics discussed at the forum included the upcoming rehabilitation of New Brunswick's State Theatre and the ongoing repairs of two of New Jersey's oldest bridges along Route 206 in Princeton and Trenton. Plus, controversy was raised during the meeting between attendees and West Windsor Township officials over whether the forum should establish a subcommittee regarding the proposed major new community off of Route 1.
Acting Council President Alison Miller stated that "we think that West Windsor should make decisions for West Windsor," explaining that "you should be working with us, not trying to take any decision making ability away from us."
The forum's location in Ewing comes at a time when the township, which features SEPTA rail service to Center City Philadelphia, is starting to see a variety of changes as well. A new 1,100-unit development with retail space called 'Parkway Town Center' is coming to the site of a former General Motors plant in the township, and bike lanes could be installed on local streets.
"We're in a hub of changes," Mayor Bert Steinmann told Jersey Digs. "Having a forum like this come to Ewing Township is certainly prestigious for us."