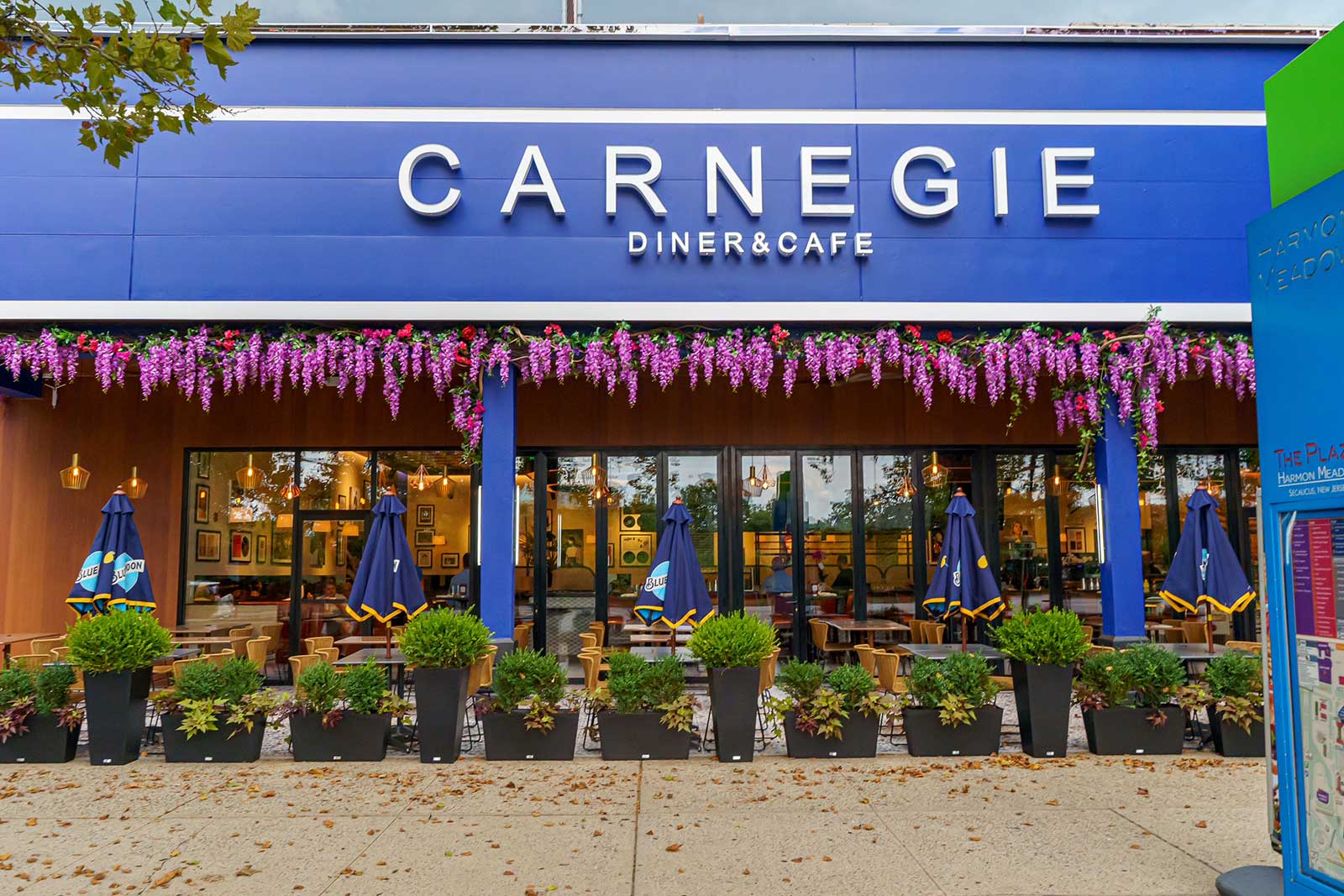 Carnegie Diner & Café, a notable eatery situated a stone's throw from one of Manhattan's most storied venues, will be hosting their grand opening later this week for their first New Jersey outpost in Secaucus.
Carnegie Diner & Café, which has a flagship location steps from Carnegie Hall, will officially open its newest location in Secaucus over the coming days. The contemporary diner has taken up residence inside the Harmon Meadow shopping center at 700 Plaza Drive at the former Cheeseburger in Paradise space next to Chipotle.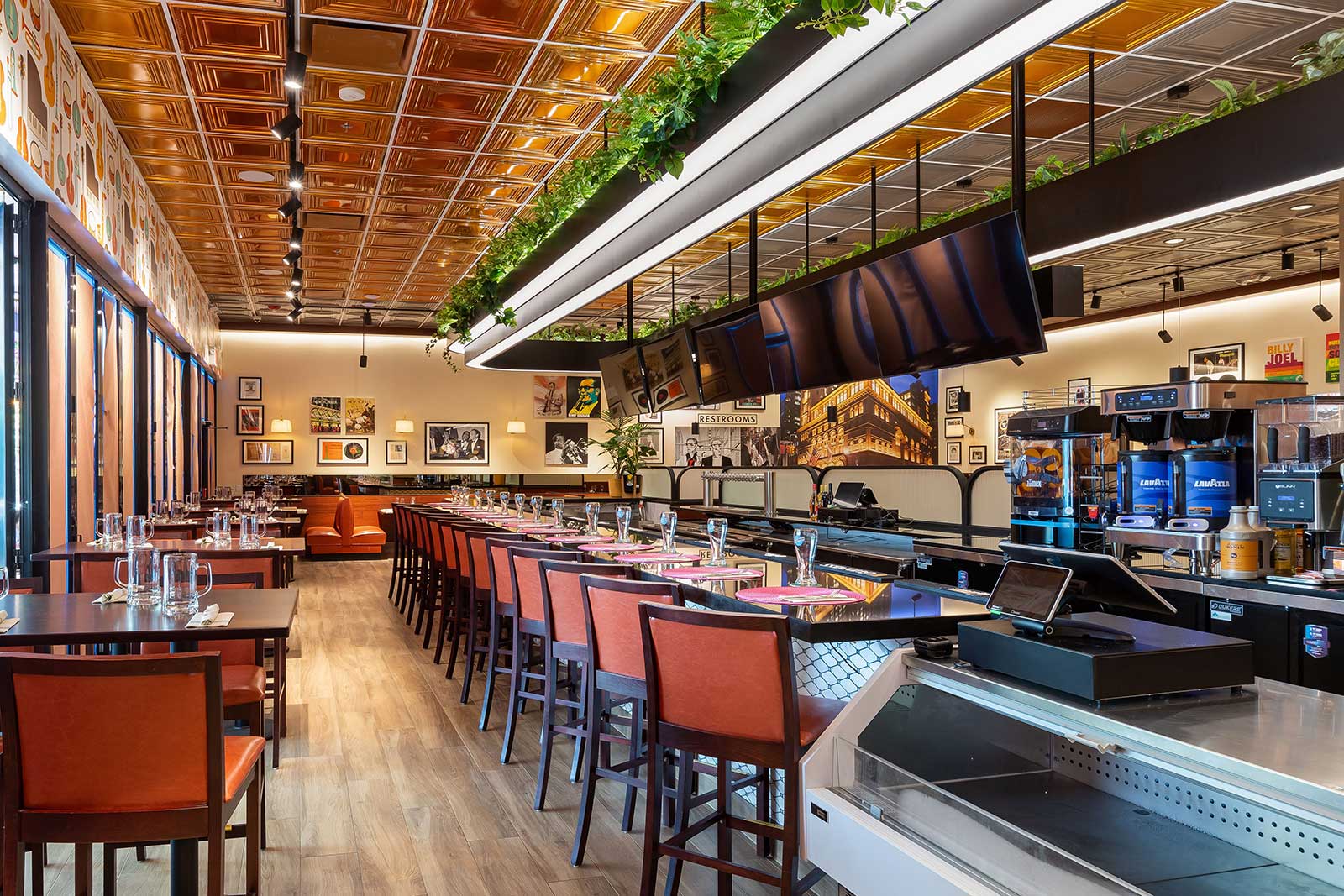 The 199-seat restaurant has been welcoming guests for breakfast, lunch, and dinner during their soft open. Their 6,600 square foot space sports several focal walls including a from-the-stage-view of the iconic Carnegie Hall and portraits of musicians who have performed at the venue over the years.
Carnegie Diner & Café is the vision of Executive Chef and owner Stathis Antonakopoulos, who began his culinary career working at his grandfather's hotel in his native Greece. Stathis went on to become the Director of Operations at Kellari before opening his own restaurant, STIX, in 2012.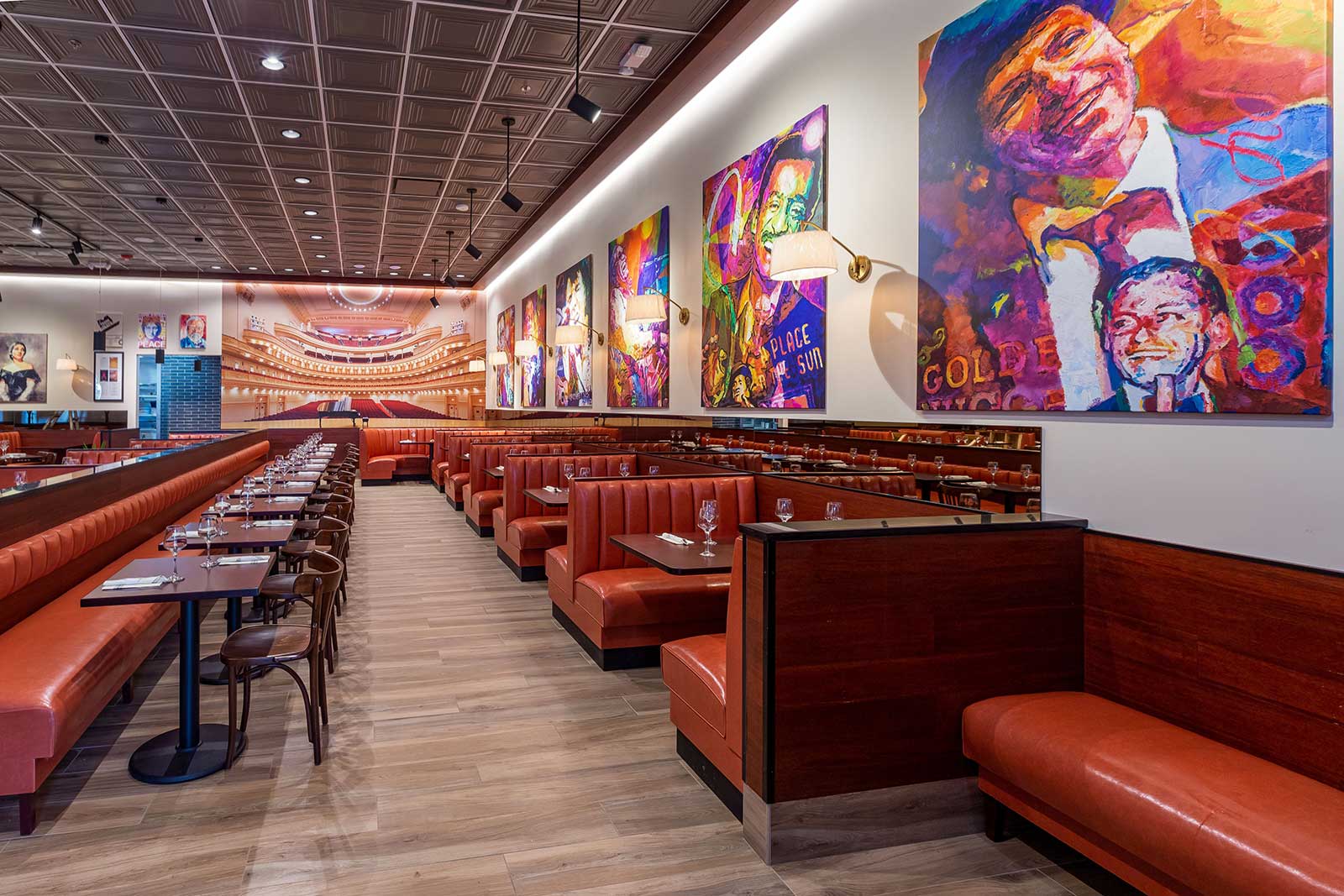 Stathis acts as the CEO of Carnegie Hospitality, who own and operate Pizza & Shakes and Carnegie Catering alongside three "ghost kitchens" for delivery including Organic Burger House, NYC Pancake House, and NYC Pastrami House.
The food menu at Carnegie Diner & Café is true to its' name complete with an all-day breakfast menu plus a wide selection of salads, burgers, sandwiches, entrees, steaks, fresh fish, pastas, desserts, and more.
Some breakfast highlights include a lobster eggs benedict, avocado toast, a BLT quinoa bowl with chopped bacon and poached eggs, a dozen pancake varieties, decadent waffles, and French Toast.
The restaurant also features a full-page of plant-based options over the course of their lunch and dinner selections, which include rib-eye steak, Atlantic salmon, fish n' chips, or shrimp spaghetti. For those with a sweet tooth, over-the-top milkshakes like a chocolate pancake strawberry variety and desserts like a decadent 24-layer chocolate cake won't disappoint.
Carnegie Diner & Café proudly brews Lavazza beans in their coffees and sports a full bar serving mimosas, bellini's, and Bloody Marys alongside wine, beer, and cocktail options. A pre-theater menu is also available for those catching a flick at the nearby movie theater.
The Secaucus restaurant, currently in soft open mode with a full launch slated for August 18, operates from seven days a week from 7 a.m. until midnight.