A sprawling arts facility situated in Jersey City's Marion neighborhood will soon be buzzing with construction as the greenlight has been given to build out seven interior floors inside one of Canco Lofts' buildings.
During their August 23 meeting, Jersey City's planning board unanimously approved a plan from Mana Contemporary Tribeca West Urban Renewal LLC for a property at 50 Dey Street. The five-building complex at the address was built in 1929 by the American Can Company and served as their factory for decades before shuttering in 1974.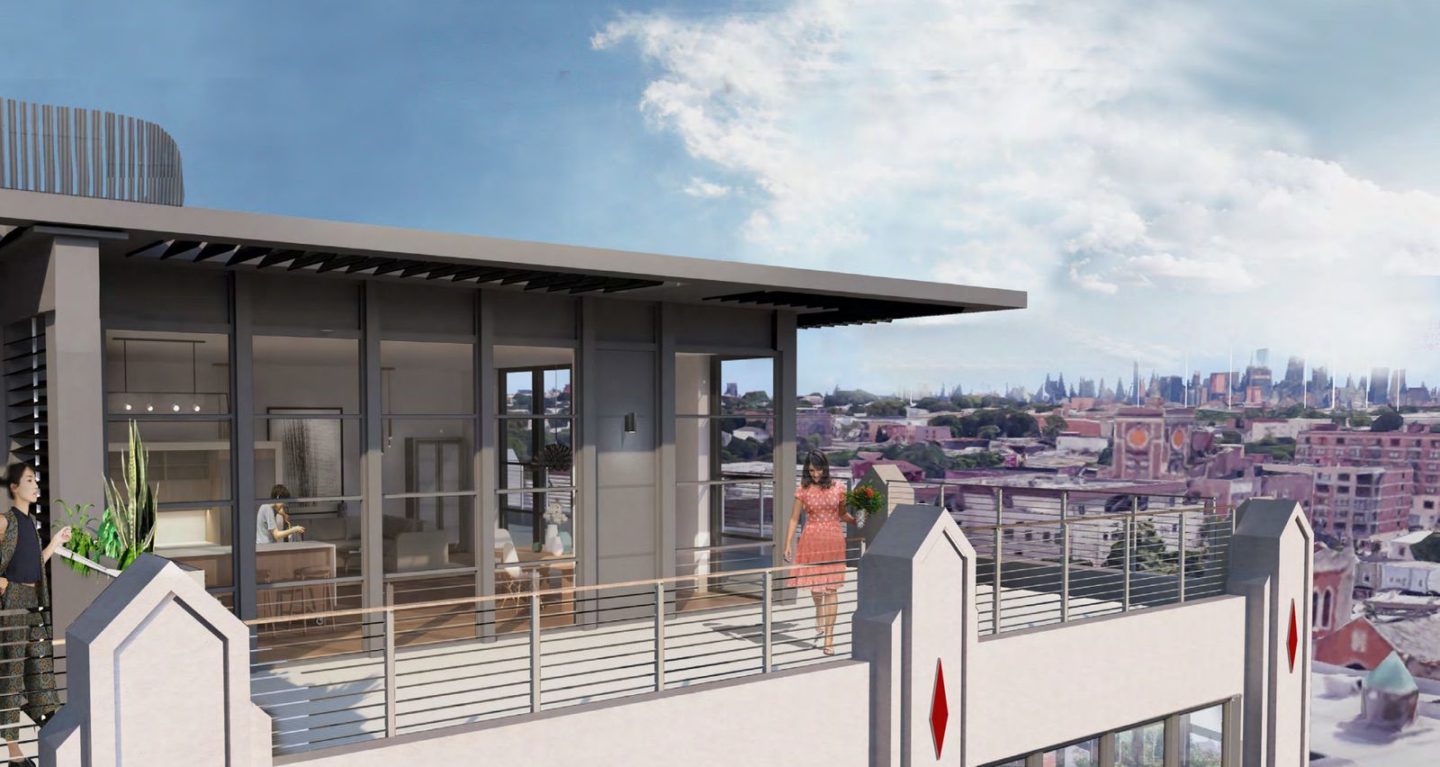 The current ownership retained most of the factory's original exterior features while adapting the structures into lofts starting in 2007. Portions of the complex remain unfinished both inside and outside despite significant progress, a reality the latest round of approvals will attempt to rectify.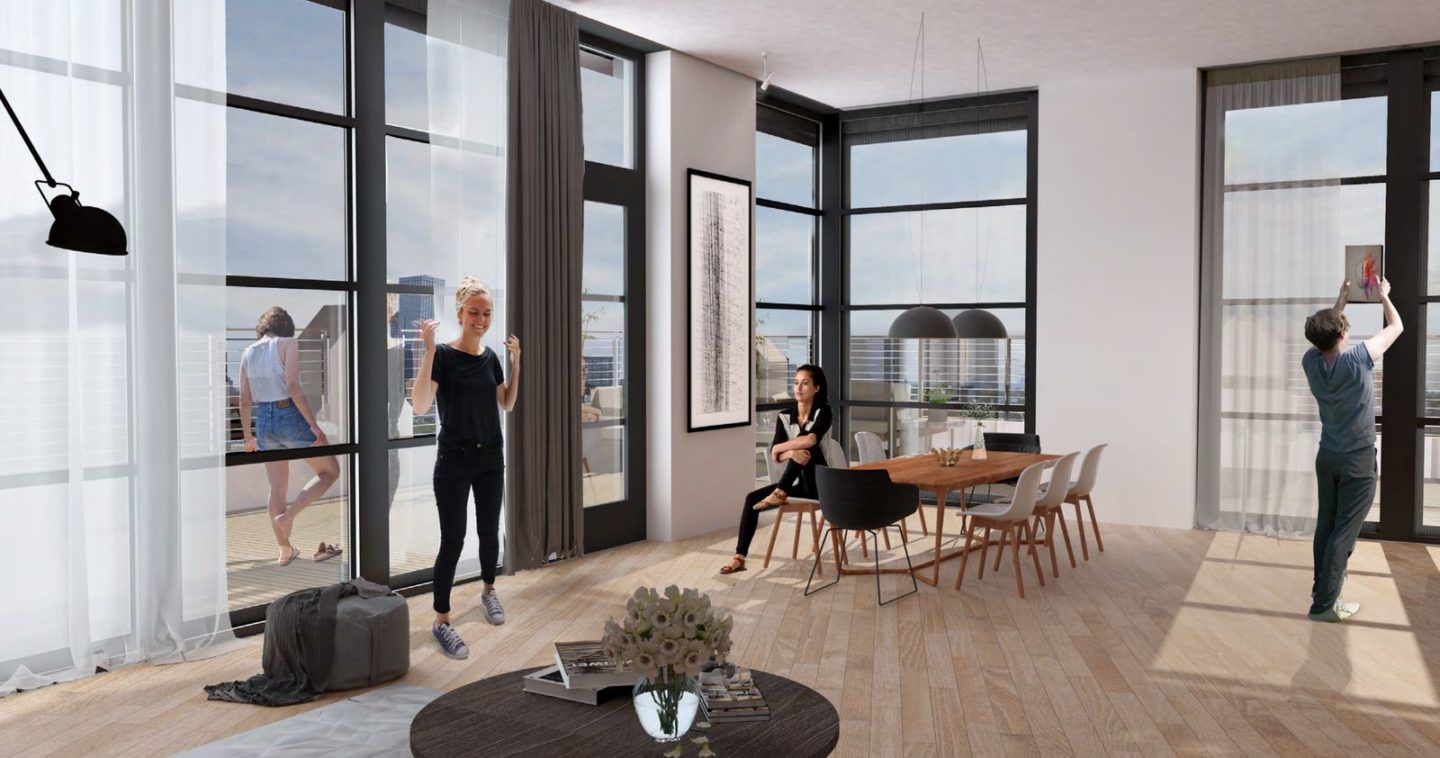 Designed by LWDMR Architects, the interior fit-out will focus on the easternmost portion of Canco Lofts. 56 units are included in the plan, with 51 set to be live-work units alongside five penthouses. Aluminum windows on the current building will be replaced to match the other completed towers and 28 parking spaces will be provided in the basement level.
The building will also be adding a 400-square foot terrace on the roof level which will sport some distant views of Manhattan. The buildout of the tower will bring the eastern building's full amount to 123 units, a total that was part of the original approvals that were granted when the development was first converted into loft spaces.
Canco Lofts has not announced a timeline as to when construction work might begin at the property.