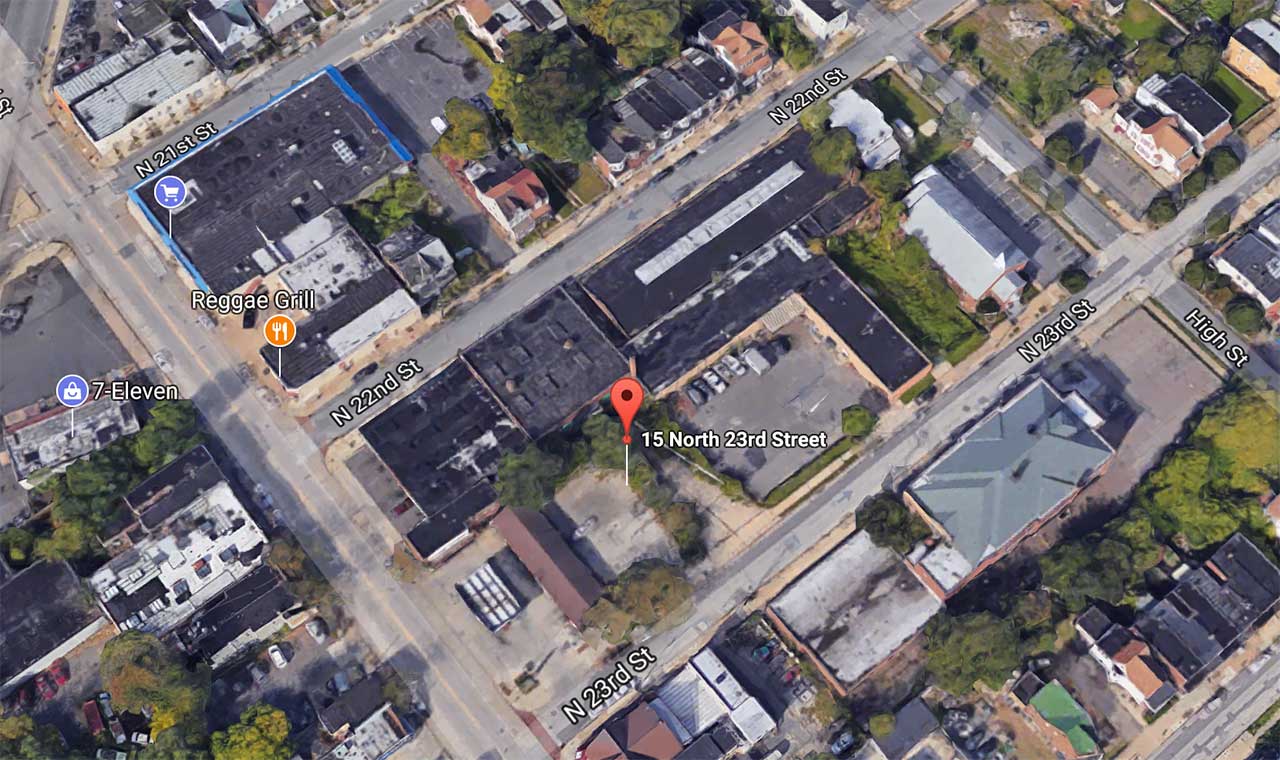 Camden is in the early stages of its revitalization and, in a similar to fashion to Jersey City three decades ago, the first phase of new development is happening along its waterfront. This is likely because, in both cities, there is a promenade along the water with skyline views and nearby rapid transit service.
Jersey City's walkway along the Hudson River is across from Manhattan and is near the Hudson-Bergen Light Rail and the PATH, while Camden's waterfront is along the Delaware River opposite Philadelphia and is close to the River Line light rail and the PATCO Speedline. Although Jersey City has seen far more development than Camden, in both cities, some developers are looking further inland as a place to build.
The latest example of this in Camden can be seen in the city's Dudley neighborhood, where a new mixed-use complex has been proposed. City records show that several buildings are planned for properties including 15-17, 21, 25, and 39 North 23rd Street and 20-48 North 22nd Street. The proposal calls for there to be 156 apartments and nine commercial spaces in the building, as well as off-street parking. There would be a mixture of one-bedroom, two-bedroom, and three-bedroom units.
Victor Abreu, who is listed as the project developer, has applied to the Camden Zoning Board of Adjustment for Site Plan Approval with variances for height and multi-family/commercial development. The Times of Trenton reported last year that Abreu, who is the Chief Executive Officer of Boro Diverse Construction, Inc., is also planning a $54.3 million investment in currently vacant properties in the capital.
All of the Camden lots are owned by Jose Marrero of nearby Pennsauken Township, according to NJ Parcels records. The website's data shows that Marrero acquired some of the site in 2015 for $1. The tracts have long contained vacant industrial buildings that were previously occupied by companies like Camden Shipping, P&M Jumbo Corporation, Beideman Management Company, and Guaranteed Brake Parts. A ghost sign for a business called Wheel & Frame Alignment can still be read on the exterior.
The property is located just around the corner from the Federal Street business district, where there are a variety of bodegas, shops, and restaurants serving Mexican, Jamaican, Puerto Rican, and Chinese cuisine. NJ TRANSIT bus service is provided from the corridor along four routes to destinations such as Center City Philadelphia, the Cherry Hill Mall, the Moorestown Mall, and Camden's Walter Rand Transportation Center.