This listing is brought to you by N. Marie Lundi of eXp Realty. Want a listing featured? Contact us, [email protected]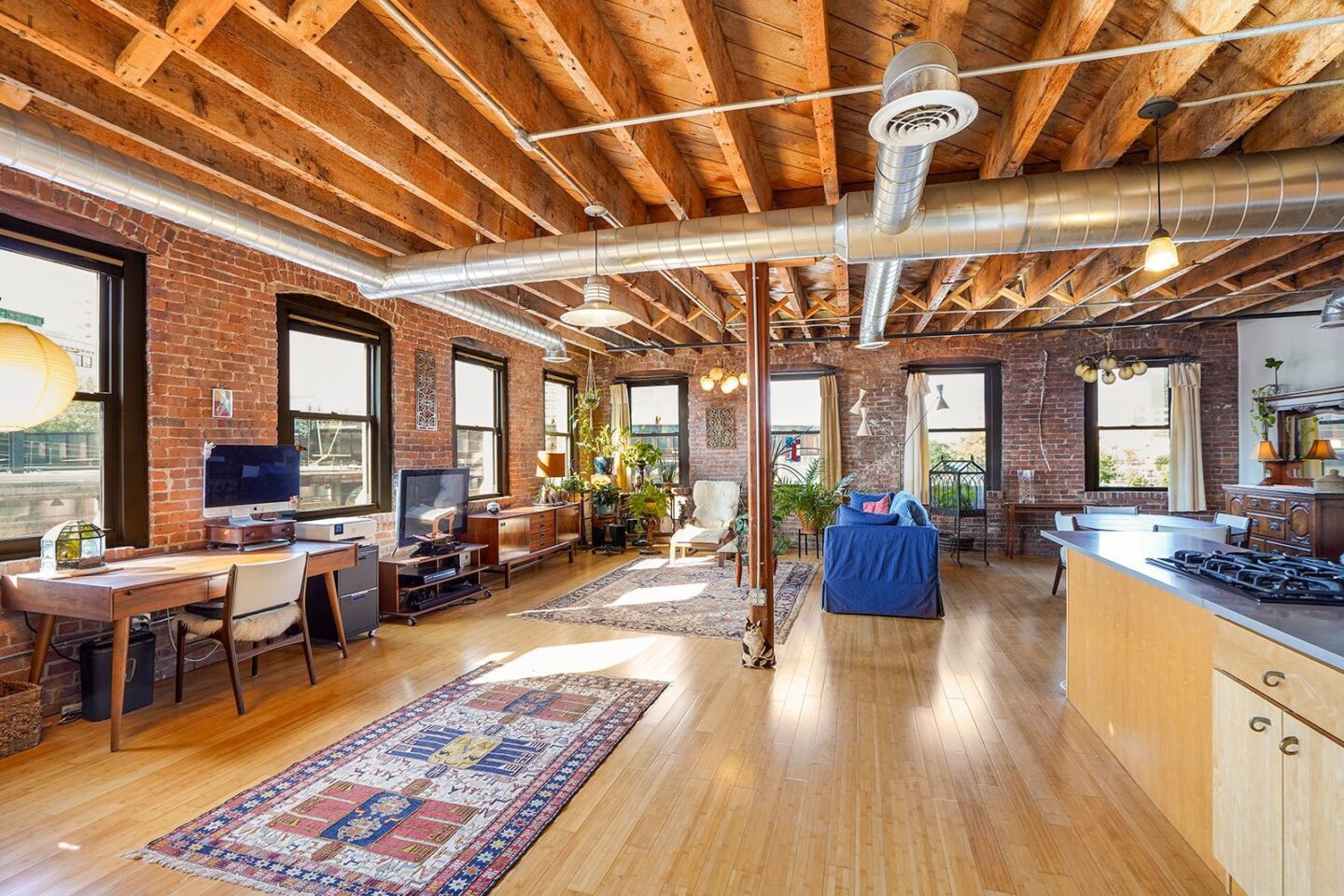 For residents seeking a Soho-style loft, this charming corner residence in the sought-after Ironbound neighborhood of Newark offers the ultimate urban retreat. Brimming with captivating features and city views, this sprawling loft in the Button Factory is sure to appeal to those who crave a unique home or creative enclave.
The expansive open layout of the loft offers opportunities for you to curate the condominium to complement your lifestyle. Unit 11's 1426-square-feet of living space is amplified by the soaring ceilings with exposed wooden beams and natural light flooding in through the multiple, oversized windows. Bamboo floorboards further brighten the atmosphere while exposed brickwork enhances the industrial, chic vibe.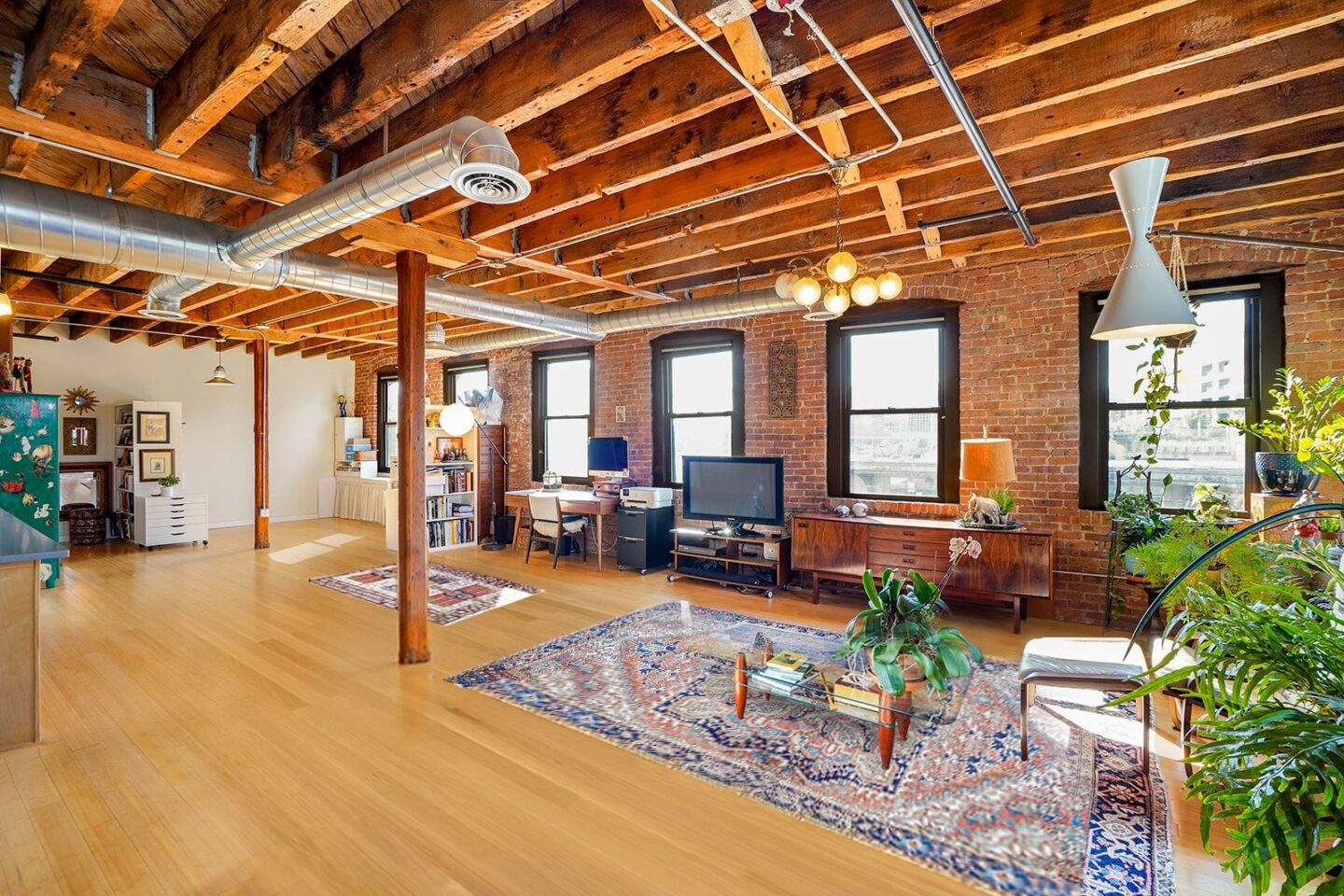 The potential for the loft's living-dining area provides residents with open space and the ability to organize the layout to suit their needs. You could easily arrange your furniture to create living, dining, and study areas and still have space leftover.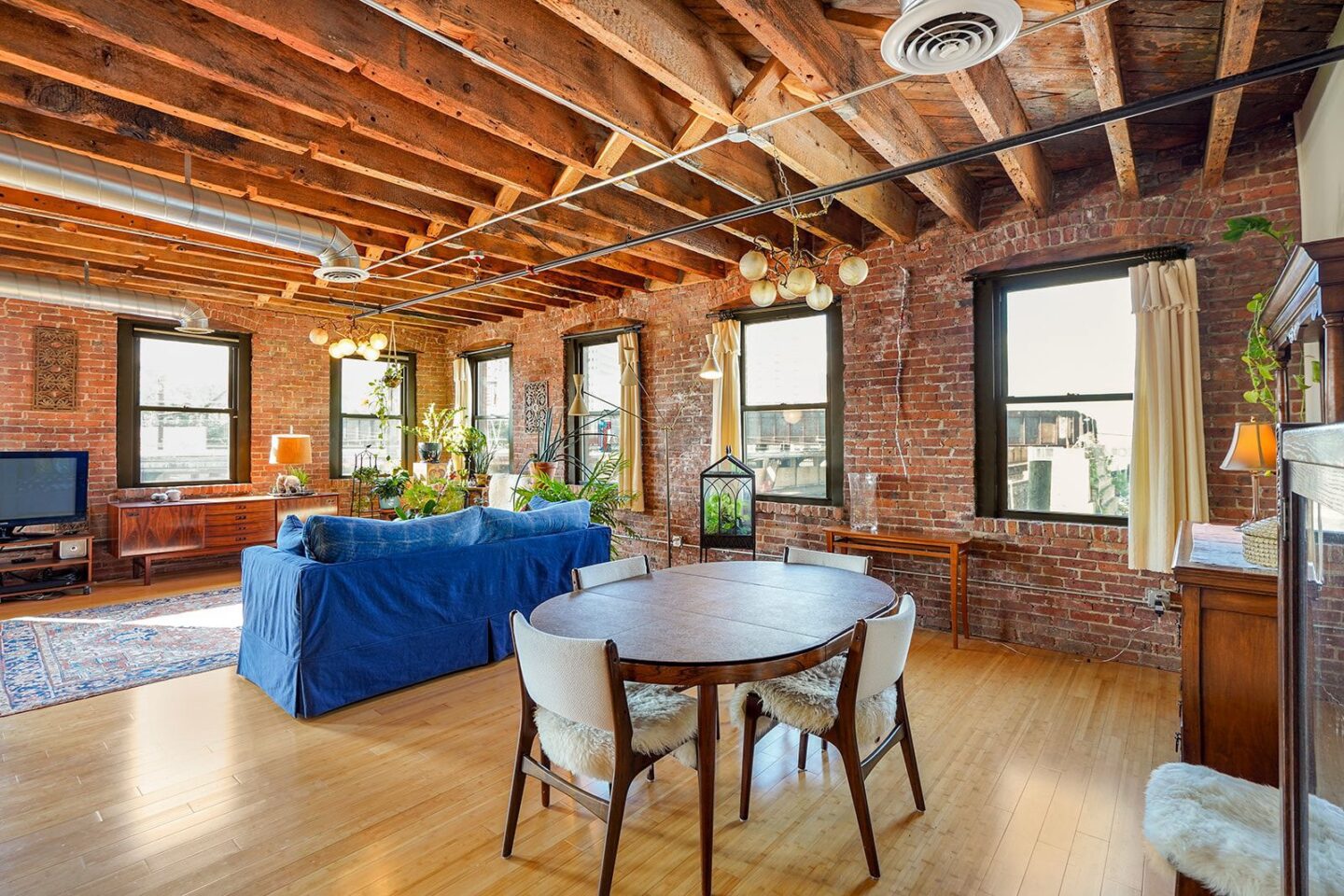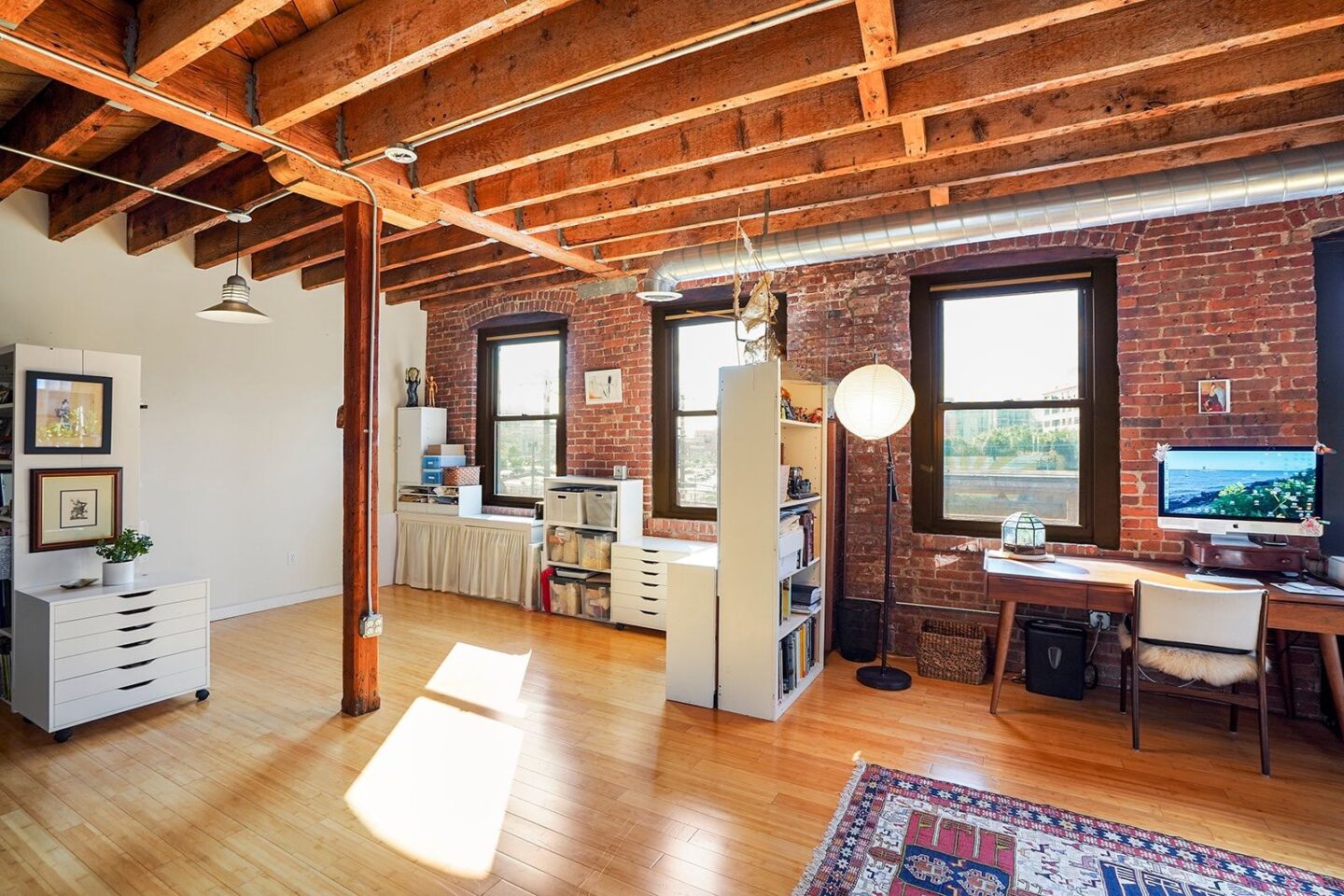 The modern kitchen features everything you could require to create your favorite meals. There is plentiful counter space for food prep, cheerful wooden cabinetry for storage, an undermount sink, stainless-steel appliances – including a gas stove – and a sleek tiled backsplash.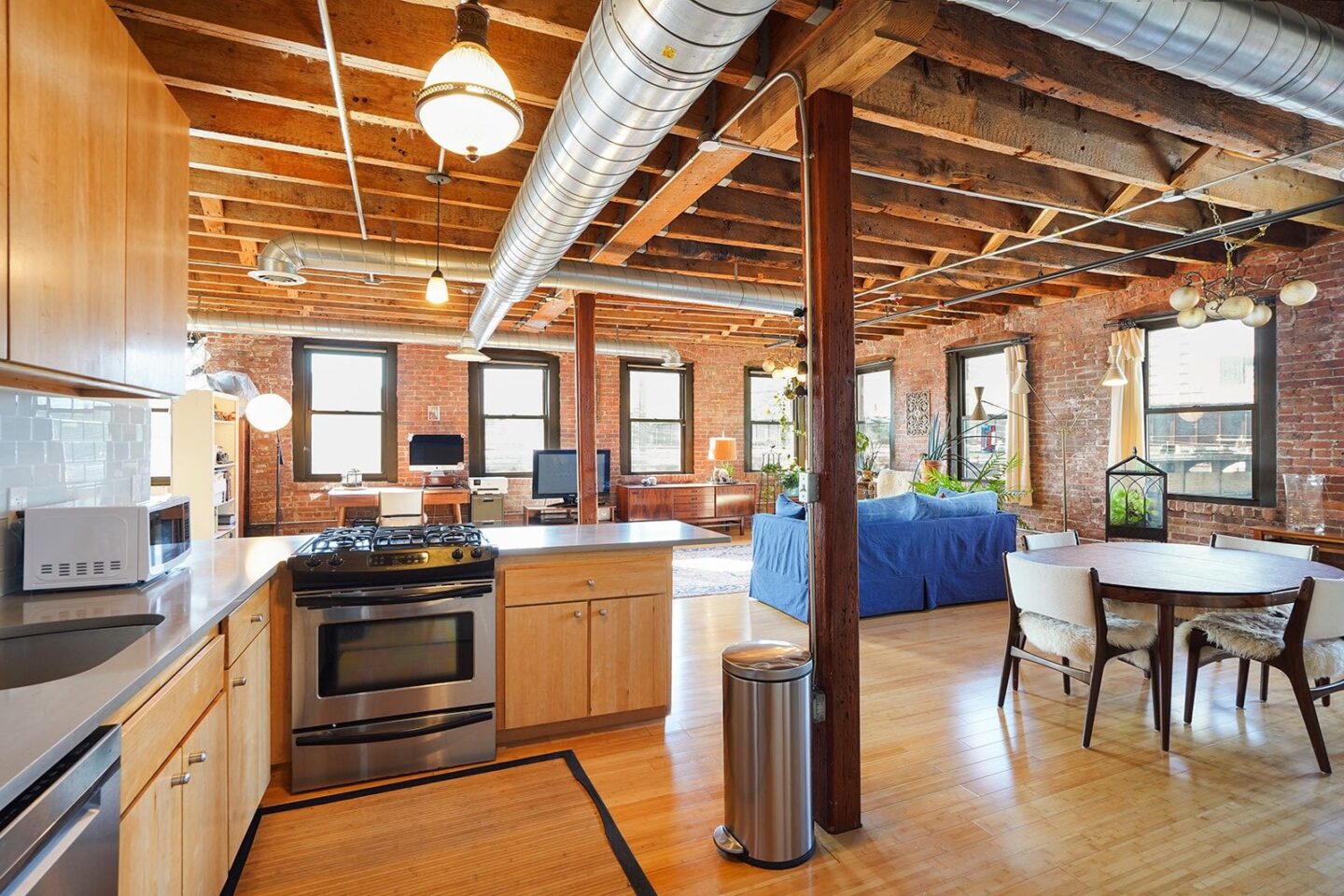 The home is currently configured with one spacious bedroom and one full bathroom, with the potential to add a second bedroom. Two, oversized windows invite natural light into the bedroom while a large closet provides ample storage space.
The bathroom is overflowing with character with vibrant wallpaper and hexagon floor tiling, and residents will be pleased with the inclusion of an in-unit washer/dryer for extra convenience.
While the loft itself offers endless charm and comforts, residents will also appreciate the two basement storage spaces included with the residence along with access to the tranquil courtyard where they can bask in the sunlight or enjoy outdoor dining. Private parking is available for an additional fee while a building elevator makes life easier after a long day.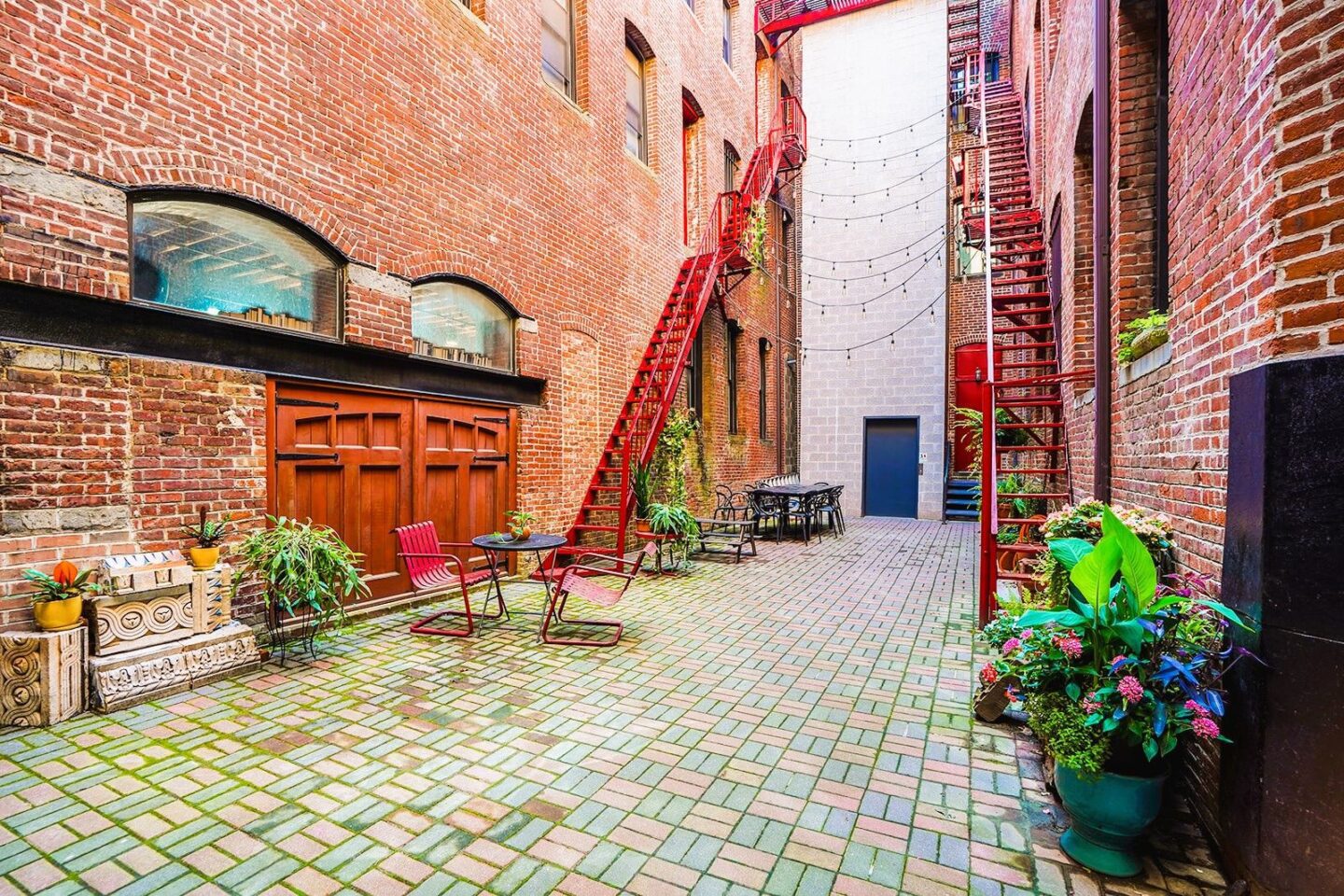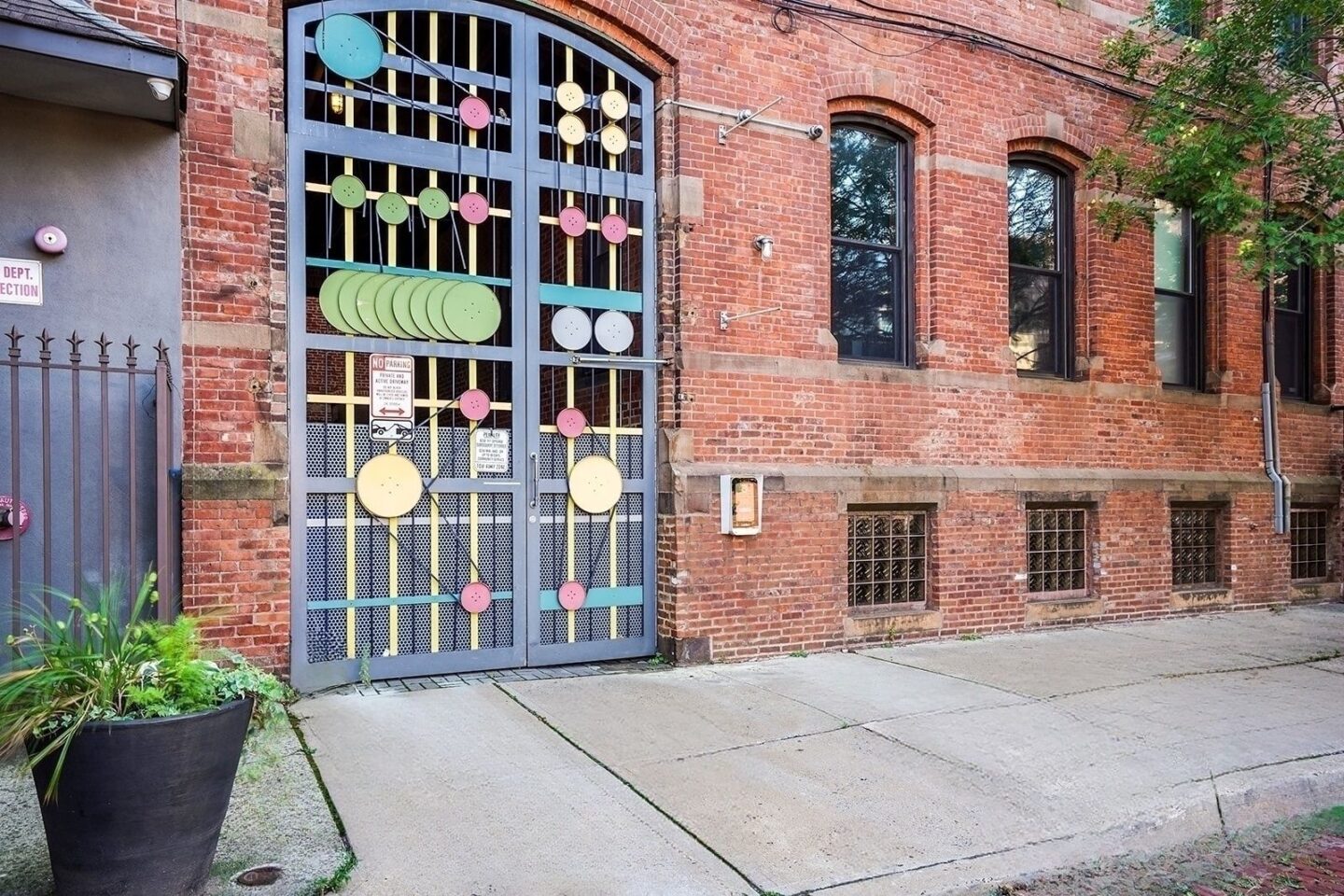 Button Factory's convenient location allows you to effortlessly access local Newark amenities. Situated only minutes from Newark's Arts and Entertainment District, residents can easily visit the Newark Museum of Art, New Jersey Performing Arts Center (NJPAC), and Prudential Center. The residence is also in close proximity to Ferry Street, providing you with a range of retail, dining, and entertainment options to explore. For transit, you're only one block from Newark Penn Station and 15 minutes from Newark Liberty International Airport.
Full of captivating features and endless possibilities, Unit 11 of 61 NJ Railroad Avenue is asking $575,000.
For more information or to arrange a viewing, please contact N. Marie Lundi of eXp Realty on 201-362-7168 or [email protected]
Listing: Unit 11, 61 NJ Railroad Avenue, Newark
Asking: $575,000
Brokerage: N. Marie Lundi of eXp Realty